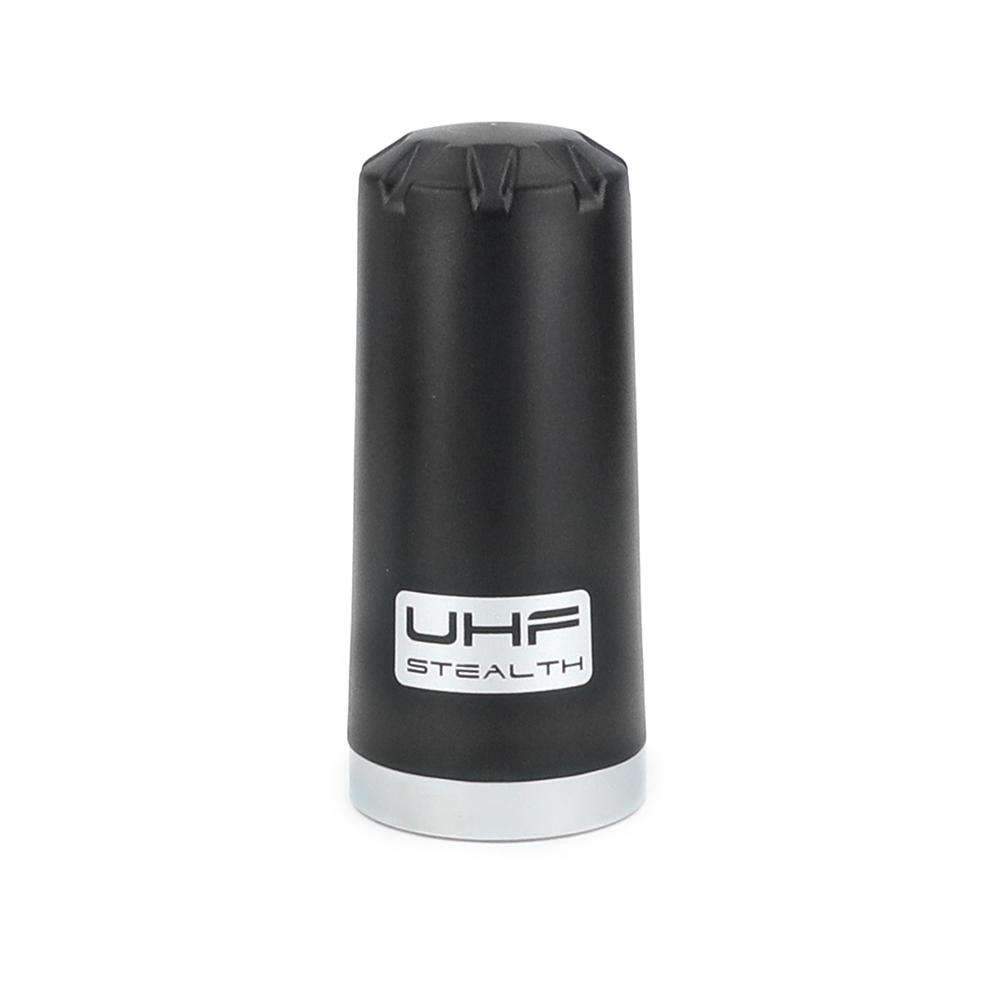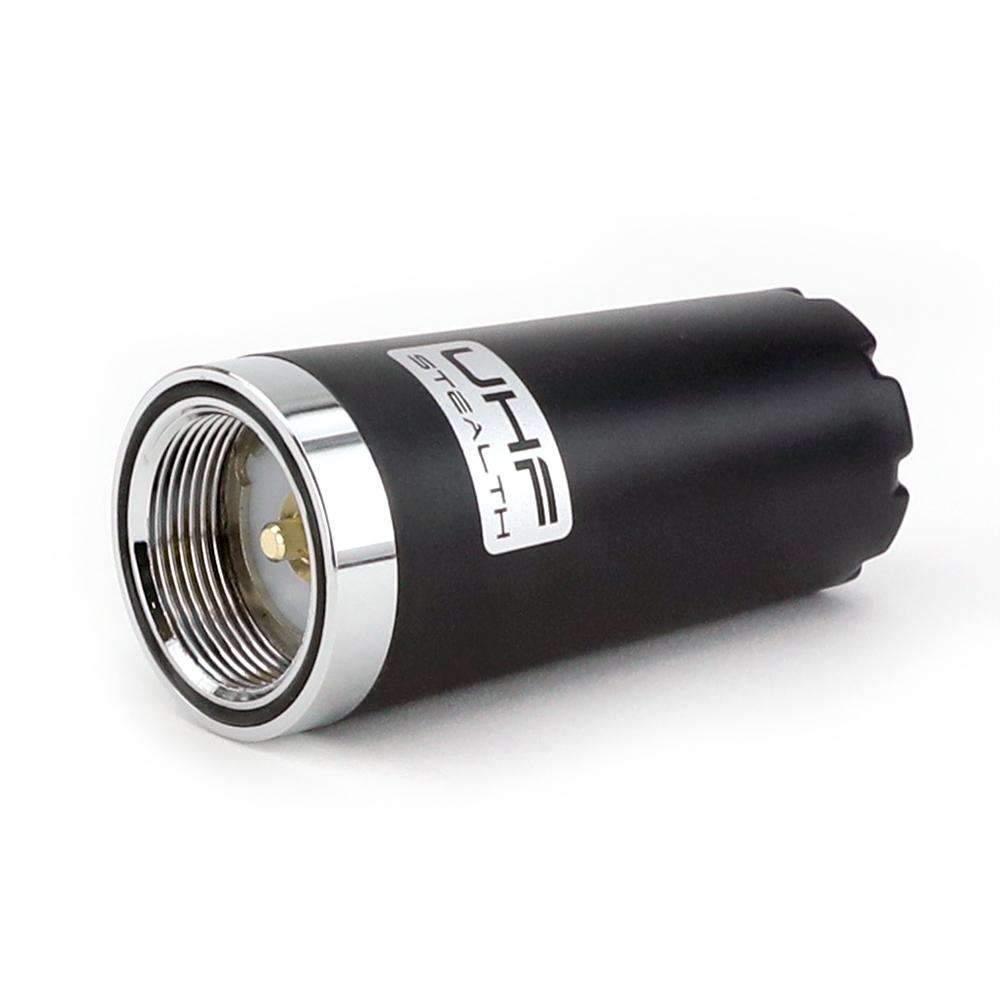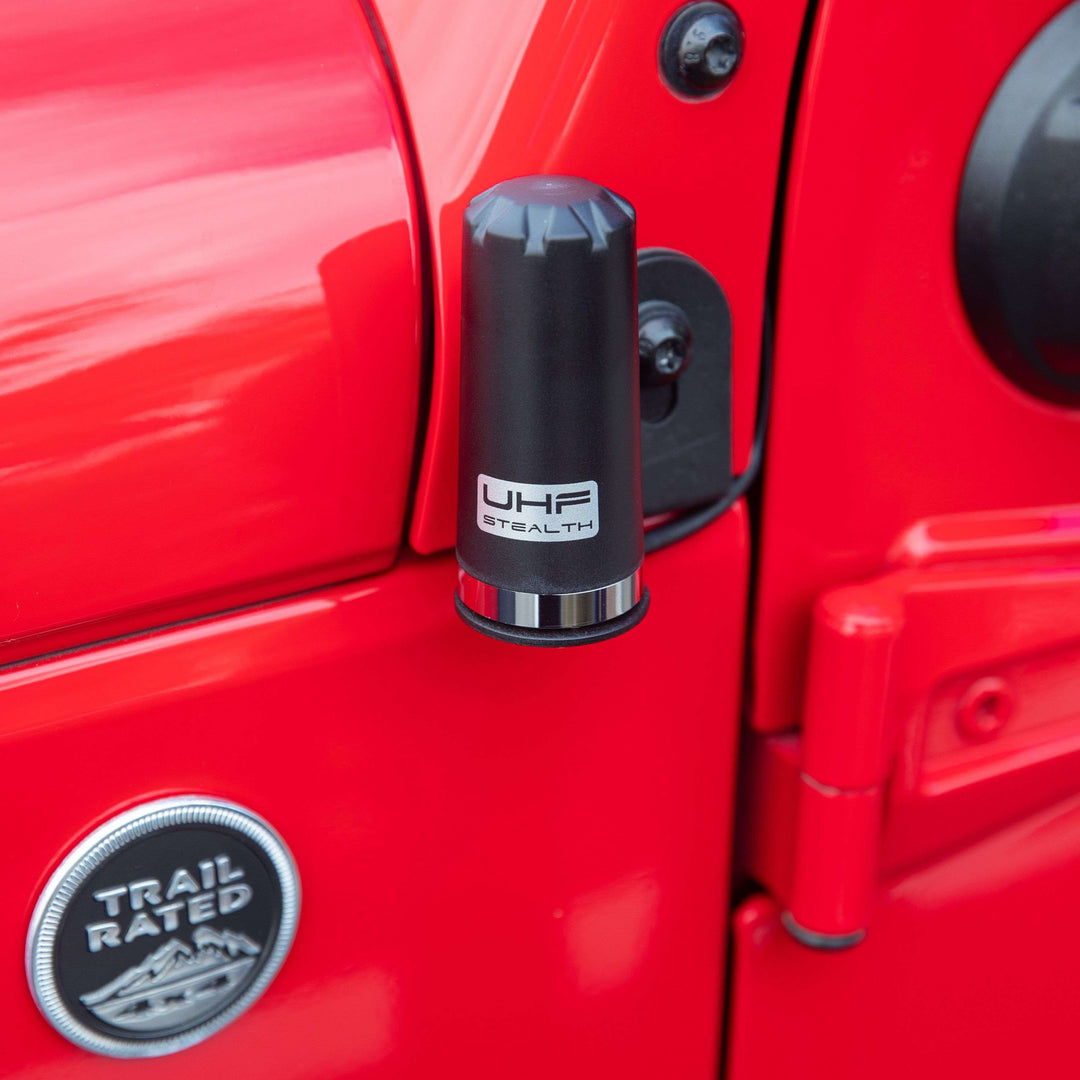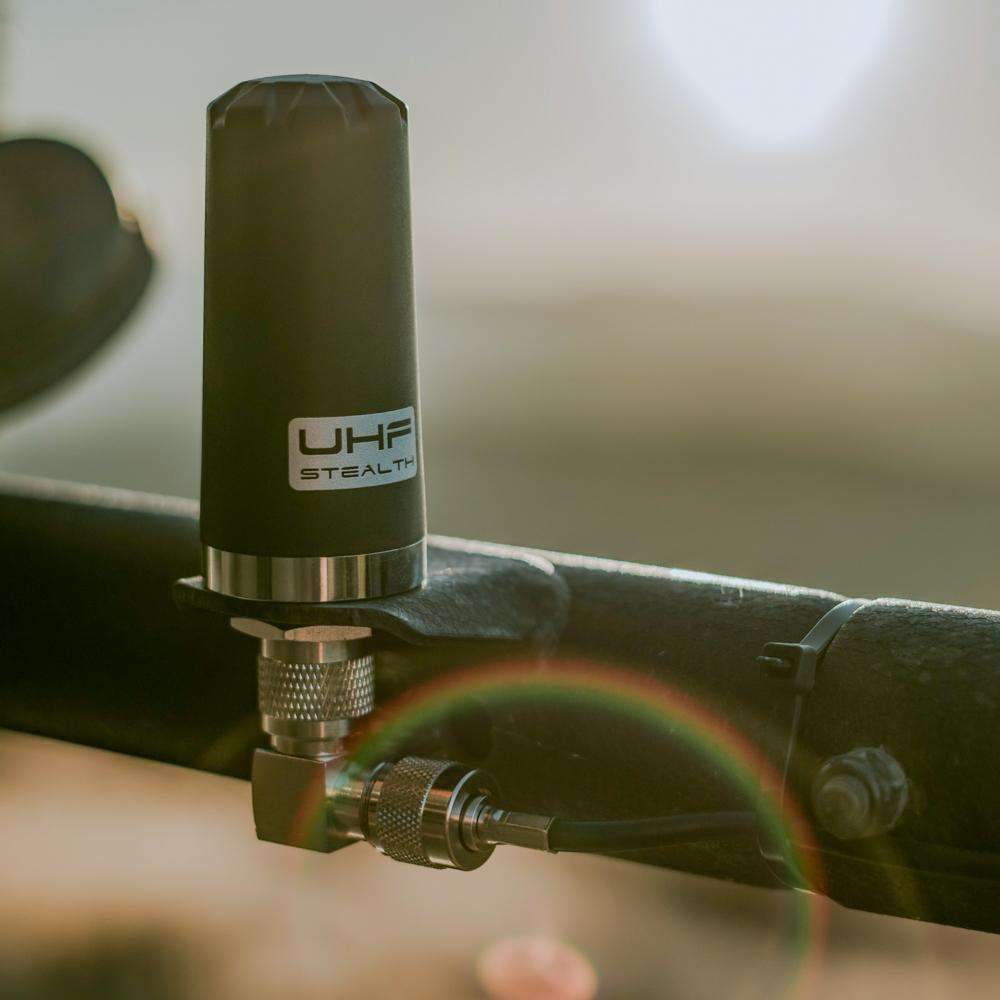 Stealth Tuned Low Profile Antenna | For GMRS and UHF
---
The perfect antenna for your caravan or traveling with your offroad vehicle.
The UHF Stealth is the small but powerful antenna. When riding with a group or a caravan within a few miles the powerful Stealth antenna will provide clear transmit and receive communications.
Caution! Do not transmit on your radio without an antenna. When traveling or storing your vehicle most common practice is to remove the antenna. But forgetting to install your antenna and transmitting on your radio can cause damage. The VHF Stealth is the perfect Traveler! The super low profile Stealth fits in toyhaulers or other low clearance areas.
This low profile GMRS & UHF Stealth Antenna is an ideal solution for your GMRS and UHF mobile radio. Its small size won't catch on brush and low branches, making it perfect for trail rides.
We offer two different options depending on your mounting location:
➜ GROUND PLANE version for antenna mounting on metal surfaces such as steel or aluminum roofs.
➜ NON-GROUND PLANE version for for antenna mounting on non-metallic surfaces such as plastic roofs, or tab mounting on a roll cage, fender, or mirror brackets.
➜ Only 3.25" tall
➜ NMO mount
➜ 450-480 MHz / 2.0 dBi Gain
3-Year Limited Warranty
Rugged Radios warrants its Radios, Intercoms & Headsets to be free from manufacturing defects in material and workmanship under normal use for a period of three (3) years from the date of purchase.
General Mobile Radio Service, or GMRS radios, operate on specific UHF1 frequencies around 462 MHz and 467 MHz that are set aside by the FCC for general public use. UHF excels in transmitting through wooded environments, around town, or in any situation where there are obstructions when compared to other frequency ranges like VHF2. Because of this, GMRS is popular for overland, Jeep, camping, outdoor/adventure, and general recreational uses.
A valid FCC license is necessary to legally operate a GMRS radio. More info here