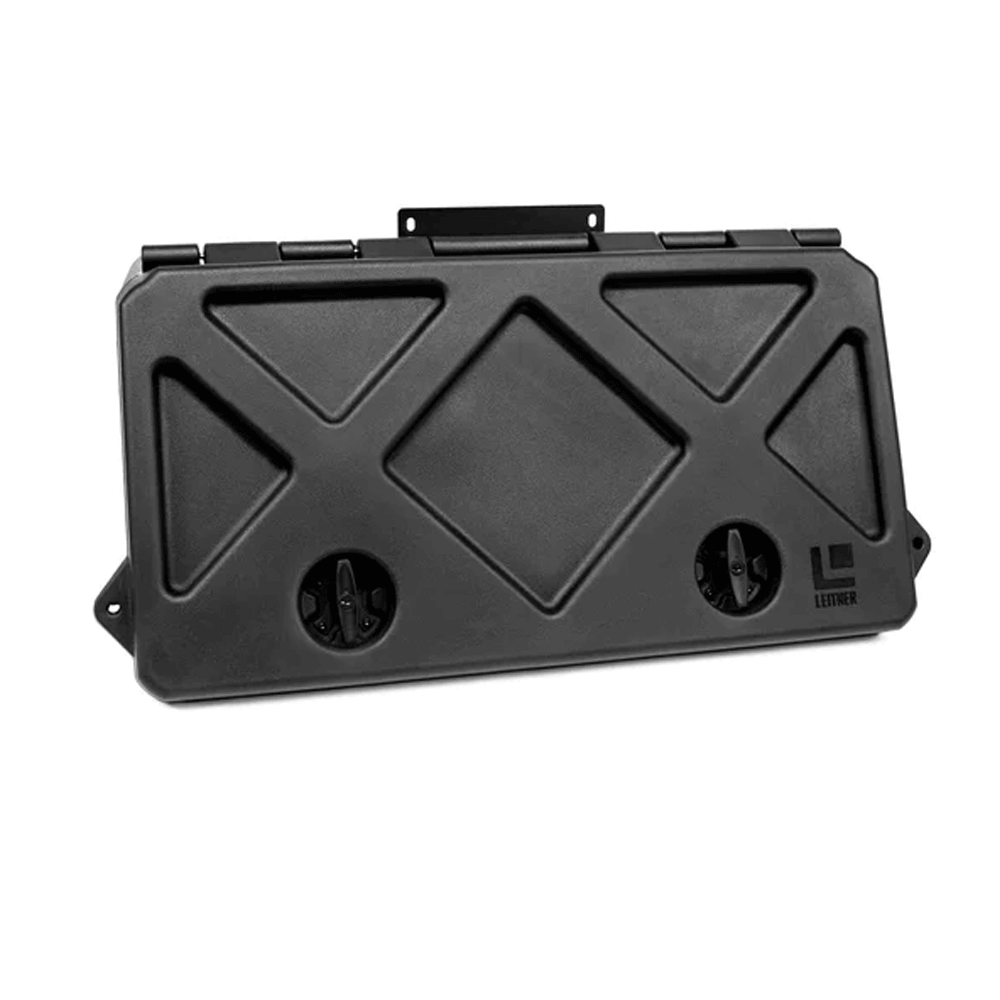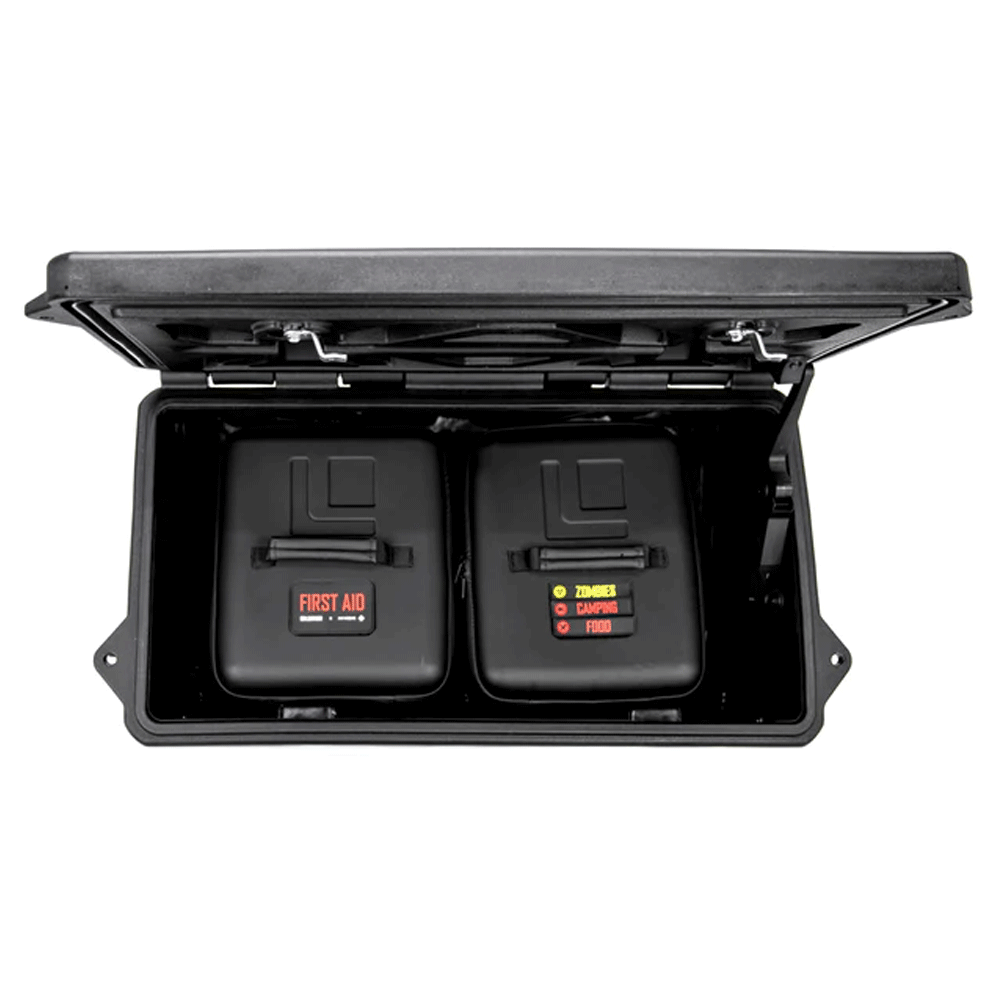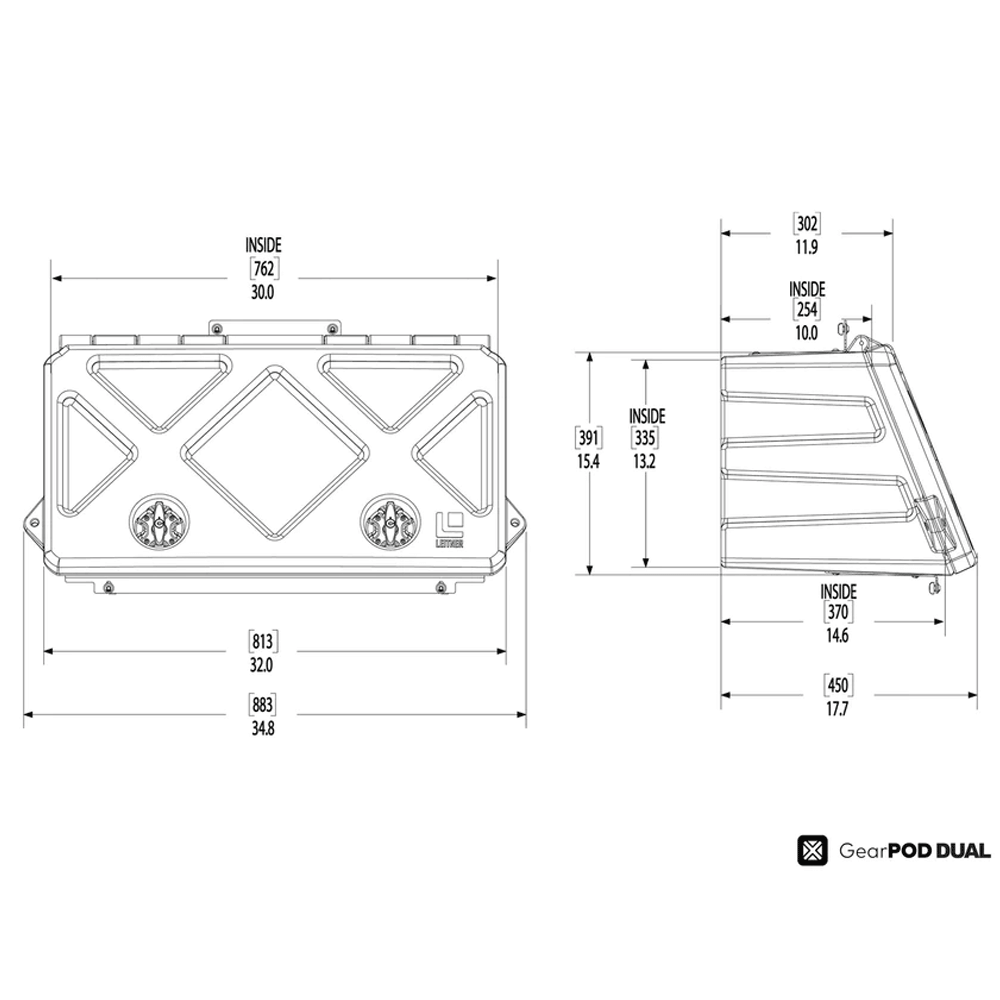 GearPOD DUAL
---
The GearPOD DUAL is the culmination of continued R&D along with consumer feedback. This newly designed GearPOD DUAL has rich new features like a spring-activated "Leitner Lid Lifter" for easy opening & closing, an improved water-resistant seal, and re-engineered brackets for maximum strength.
Easy install: Comes with all mounting hardware and installs in minutes.
Easy access: While most truck toolboxes use up valuable space in your truck bed and are difficult to load and unload, the ACS integrated gearbox is side-mounted. The side mounting allows quick and easy access to all your adventure gear while keeping it safe from the elements with an automotive-grade silicon seal.
The GearPOD DUAL follows in the footsteps of the original GearPOD but with 2X the storage volume, 18.75 gallons (75 Quarts). The GearPOD DUAL installs easily on all Leitner Designs ACS racks using 6 TrakLOK nuts and grade 10.9 bolts. The pod features 2 locking latches as well as a padlock hasp on each end for extra security.
Please Note:
➜ NOTICE: We cannot guarantee your Gearpods will be keyed alike. If you wish to have Gearpods keyed alike, leave us a note before check out or email support@leitnerdesigns.com before placing your order.
➜ NOT WATER PROOF: Every effort has been made to make the GearPOD ROOF as water tight as possible.  However, due to manufacturing tolerance, driving conditions, and weather, we do not recommend storing items that can be damaged by water before placing them in their own airtight container.
Manufactured from roto-molded high-density polyethylene (same as kayaks)
Inside dimensions 30" X 14.5" X 13.2"
Simple T-slot installation
Key locking (comes with 2 keys)
Integrated padlock holes for extra security.
Dual-stage powder coated steel mounting brackets
Automotive grade silicon seal
Grade 10.9 Black Zinc- Nickle plated fasteners
Weight 42 pounds.
Weight capacity 110 pounds.
Storage space 24 gallons (96 Quarts)
Designed, engineered and manufactured in the USA