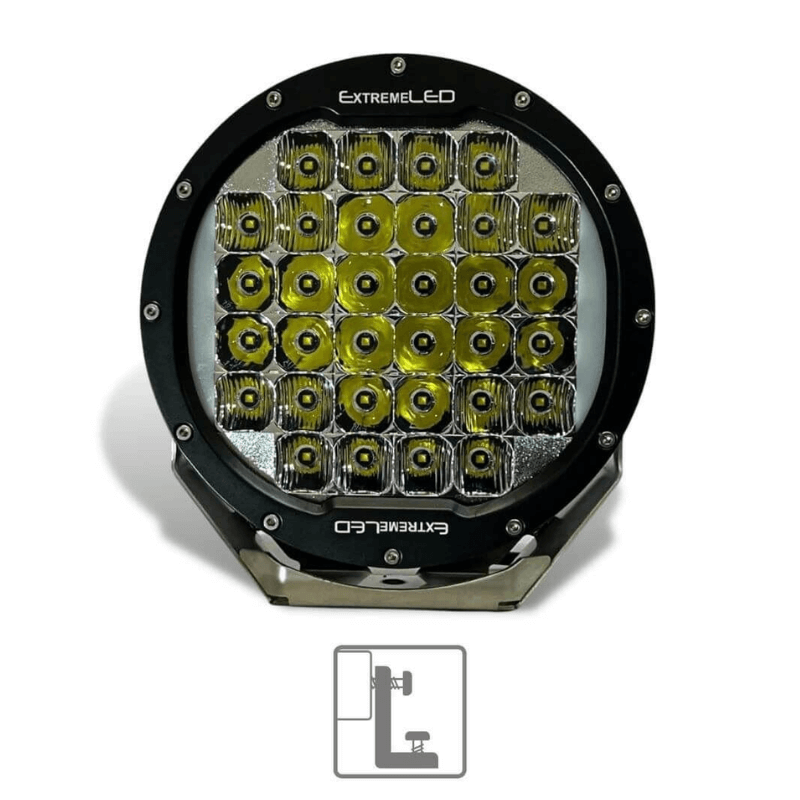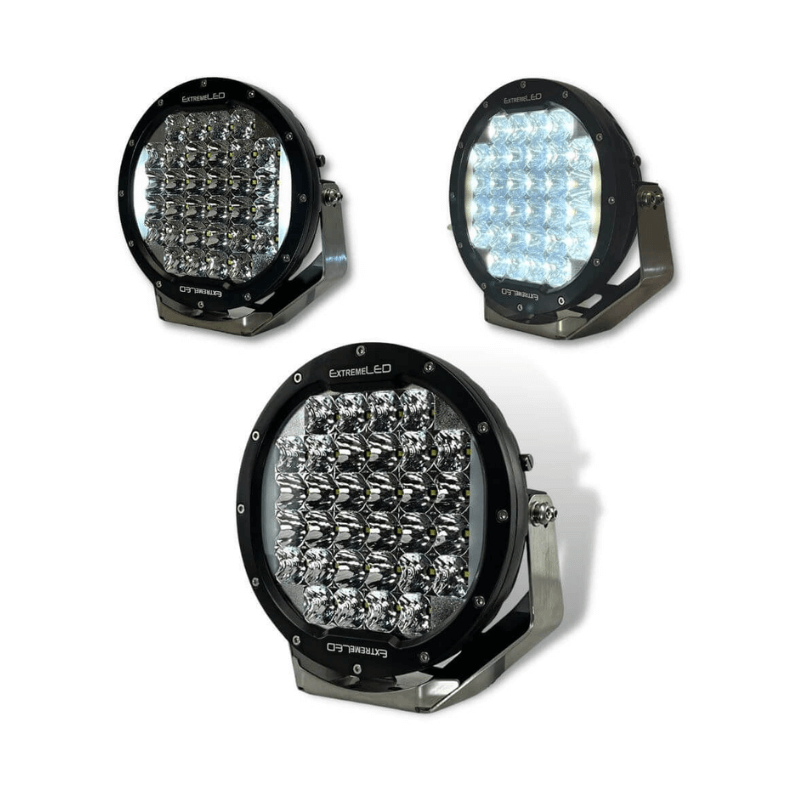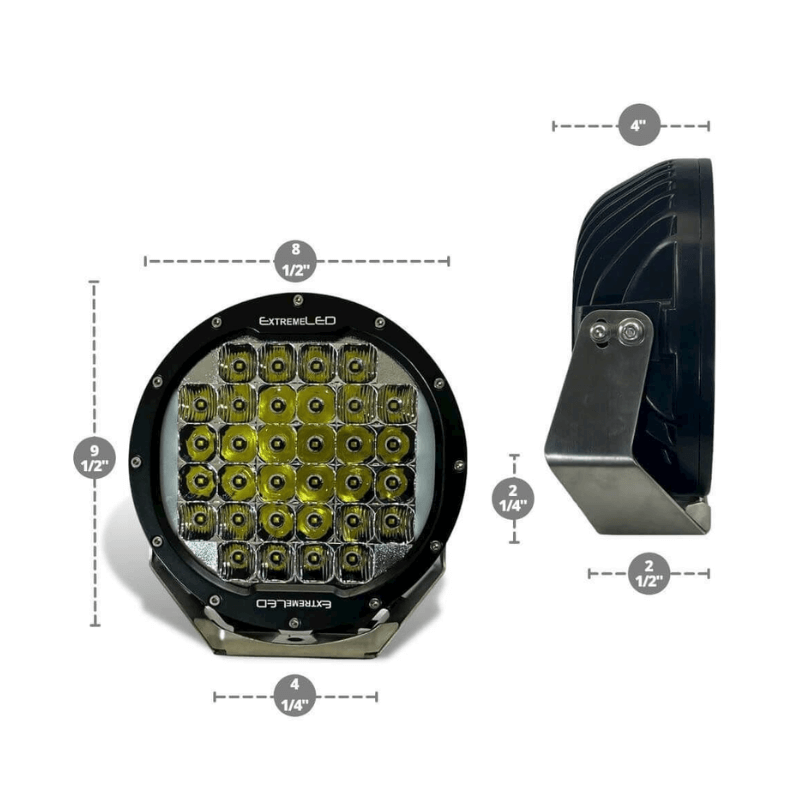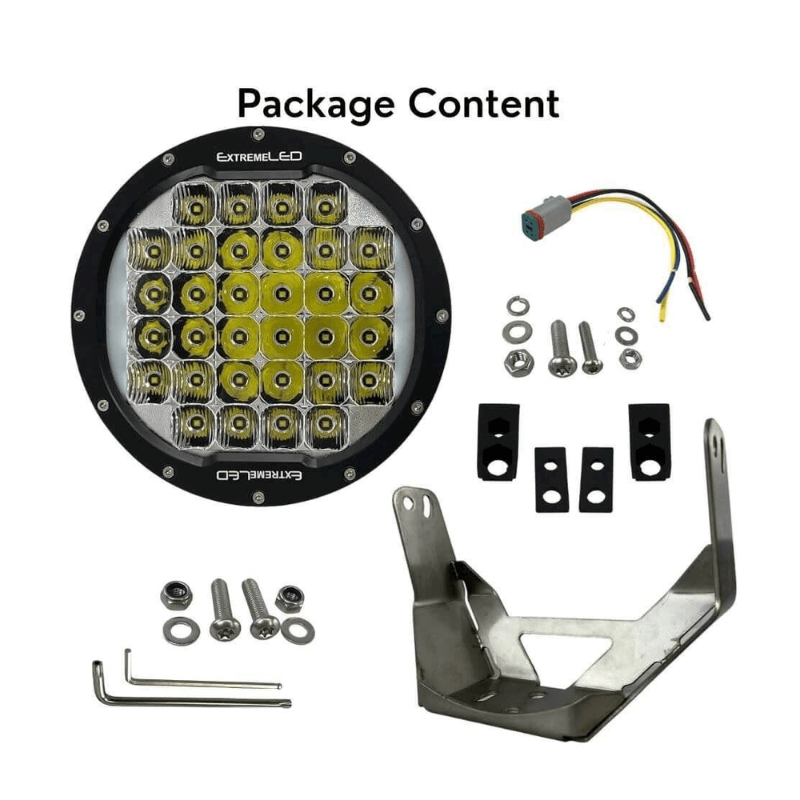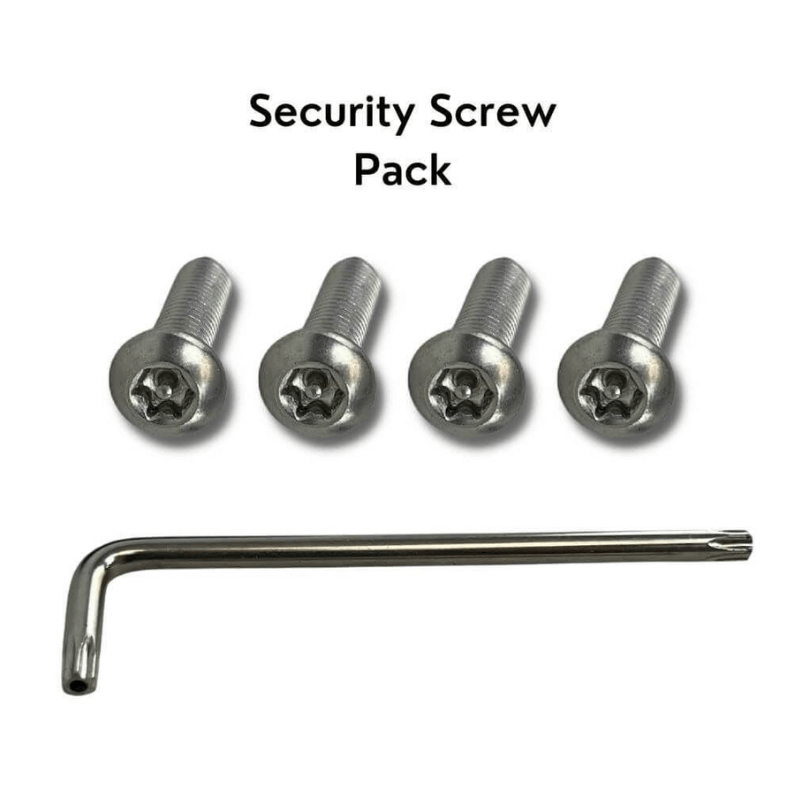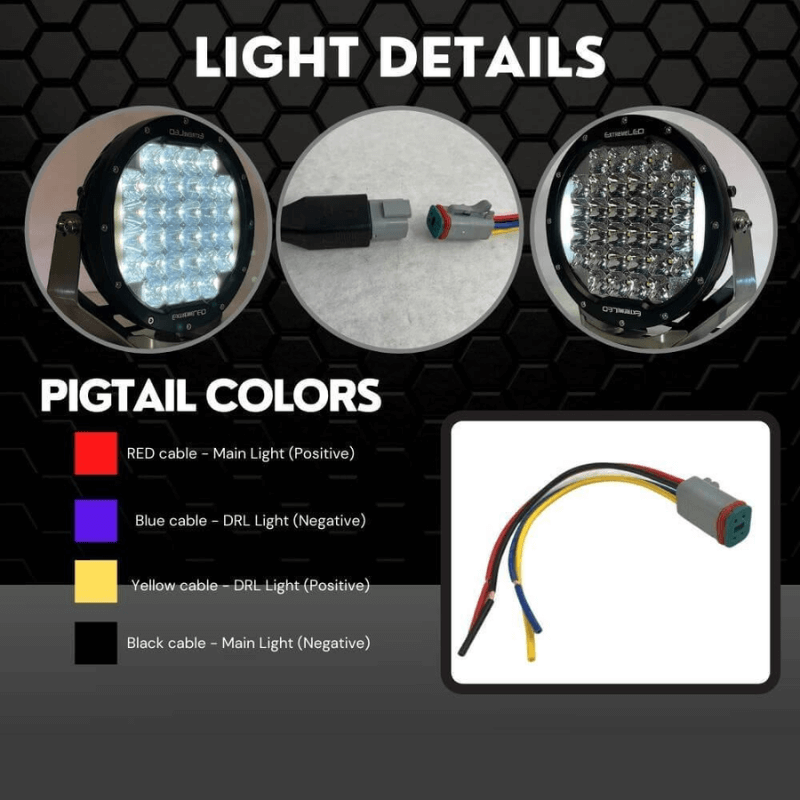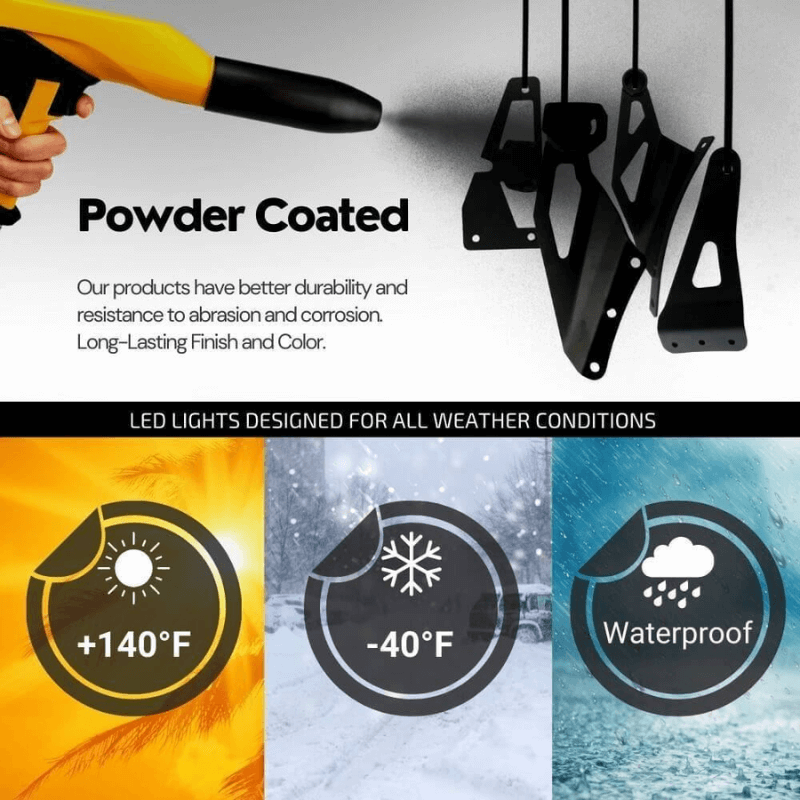 9" Basilisk LED Light with DRL
Regular price
$ 249.99
Sale price
$ 189.99
Save $ 60.00
/
---
9" Basilisk LED Light with DRL
Perfect for off-road driving, camping, nighttime job sites, and more!
Our 9" Basilisk LED Light has a whopping 8,672 lumens, providing excellent light for any of your lighting needs. It also has an optional DRL or Day Running Light (not necessary to hook up) making this light a perfect combination for nighttime and daytime driving needs!
This light comes with a stainless steel bracket and a 4 pin pigtail, making it a breeze to install on any vehicle.

Add this to an ATV, golf cart, or side by side for endless nighttime adventures!
Sold Individually
9" Basilisk LED Light with DRL Features
✔ Stainless Steel Bracket - easy to mount
✔ Optional DRL (not necessary to hook up)
✔ Combo - Spot and Flood Beam
✔ 32 - 5w LEDs - 160w Total
✔ Body is ~9" in Diameter, Face is 7"
✔ Waterproof
✔ Sold Individually
9" Basilisk LED Light with DRL Specs
✔ Width (In): 9
✔ Lumens: 8,672
✔ Beam Configuration: Combo (Both Flood And Spot)
✔ Beam Color: White
✔ Harness Included: No
✔ Led Brand: CREE
✔ Number of LEDs: 32
✔ Power of each LED (Watts): 5
✔ Total Power Input (Watts): 160
✔ Input Voltage Range: 9 - 32 Volts
✔ Waterproof: Ip68 Rated - Continuously Submersible
✔ Life Expectancy Hours: 50,000
✔ Operating Temperature: -40°f To +140°f
✔ Warranty: Lifetime Warranty
We are so confident in the quality of our products that we provide a lifetime warranty to protect against manufacturing defects. Continue reading for details on our limited lifetime warranty.
Our products that say "Lifetime Warranty" in the product description are covered from material or manufacturer defects, impacting the function of the light, for the life of the original purchaser. The products that carry this warranty are typically all of our lights and some other accessories (but not all). This warranty does NOT cover normal wear and tear, cosmetic damages, disassembly, unauthorized repair or attempt, or damage due to abusive use. Disassembly includes unscrewing parts of the light bar, the light bars are treated for protection from water and by disassembling you may damage the bar.
If for any reason you need to disassemble the bar, contact us first to confirm it will not damage anything. Simply contact us and we will arrange to either fix or replace the light, if available, or we will credit you toward your next purchase if the lights are no longer carried.

✔ Return Policy: 30-day Return Guarantee
If for any reason you are not completely satisfied in the first 30 days of receiving any of our LED lights, simply return the product and as soon as we receive it, we'll process a refund for the product price excluding shipping to your delivery address.
Some of our products are offered with free shipping, so please note that if you return one of these products, our actual outbound shipping will be deducted from your return refund.
This is a period for you to evaluate the lights by simply plugging them in and testing that they will meet your needs, they should not be installed. To qualify for this return, the lights must meet the following conditions:
✔ Must be in original packaging and properly packaged (do not write on the box)
✔ Must include all parts and hardware received with your original shipment
✔ Must be unused and have no signs of usage
If items are returned without original packaging, hardware, wiring, or any other necessary parts for operation or installation, a minimum 15% restocking fee will be applied as well as any costs of damaged or missing parts. Products that have been installed or show visible use do not qualify for a return.