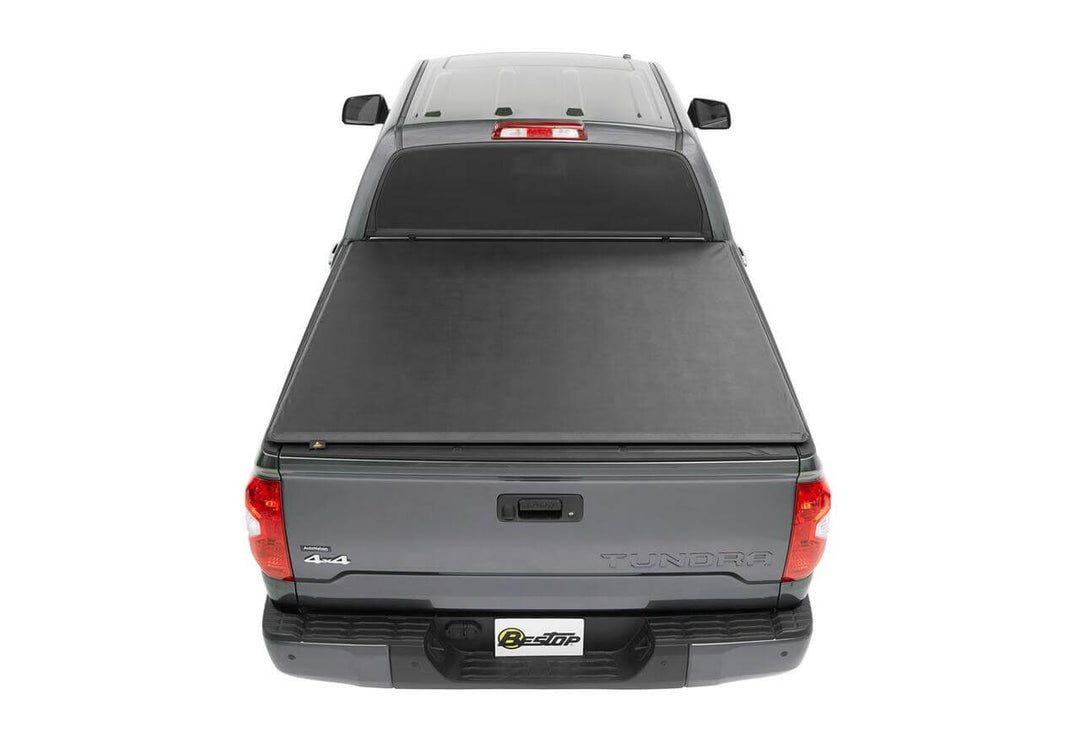 2005-2023 Toyota Tacoma EZ-ROLL™ Soft Tonneau Cover [5FT Bed]
---
After purchase, claim your 10% Rebate HERE.
DISCLAIMER: Rebate valid only for purchases of Bestop products purchased between the dates: November 18th 2023 and December 4th, 2023.
Every truck needs a good cover, it protects your bed against the elements and safeguards your gear from prying eyes. The 2005-2023 Toyota Tacoma EZ-ROLL™ Soft Tonneau Cover stands up to all climates and any weather conditions while giving your truck a fast-looking, streamlined presence.
The EZ-Roll Soft Tonneau puts ease of installation and use first and foremost using our no-drill, bolt-on clamp system and bed rails. The 3M self-adhesive strips give you maximum grip and durability so you know your cover is secure and tight. When it's time to open it up, dual pull tabs at the corners easily provide full access to your bed.
Tough, premium grade leather-grain vinyl-coated polyester withstands any climate or weather.
Treated for excellent mildew and UV resistance.
Bows are integrated into the fabric for quick roll up.
Tonneau sits on top of bed and secures to rail with hook and loop fastener.
Features black finish aluminum rails for that OEM look.
Bed Clamps allow easy installation directly to bed with no drilling.
Rolls conveniently to the back of the truck bed in 30 seconds.
Allows tailgate access without removing cover.
Restraint straps secure rolled Tonneau behind cab.
Hook and loop system makes the EZ-Roll easy to use, even in extreme cold.
Limited lifetime warranty.
For 5FT Bed ONLY!
NOTE: Pictures of the cover on a Toyota Tacoma coming soon.
Installation Guide: