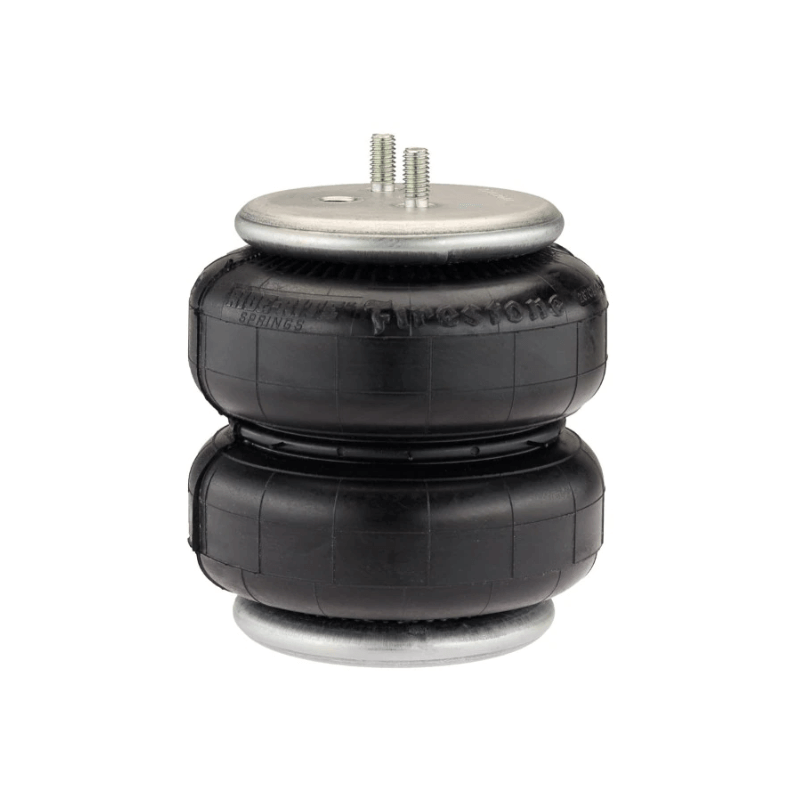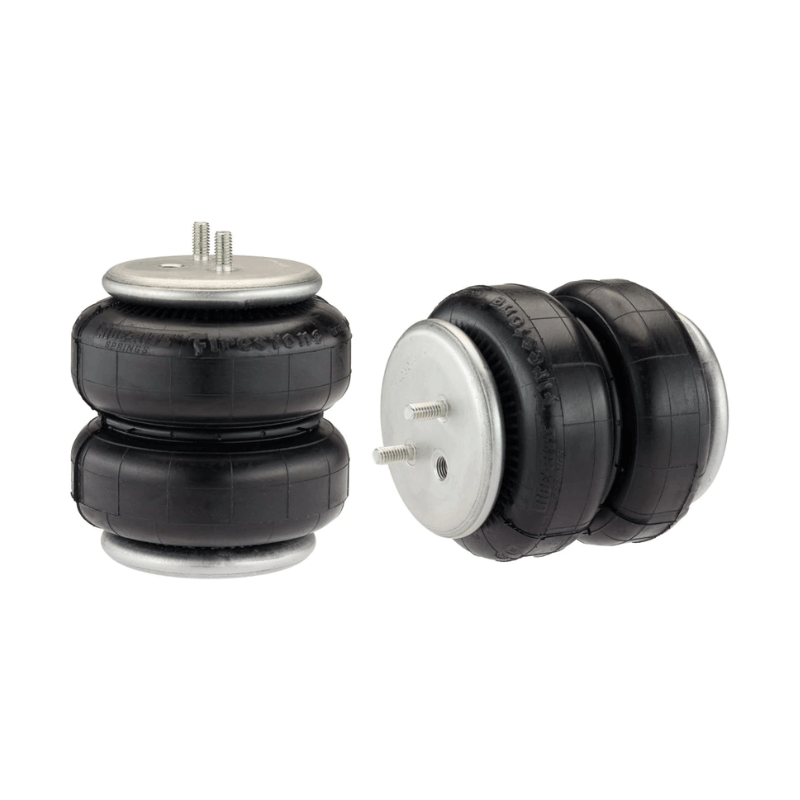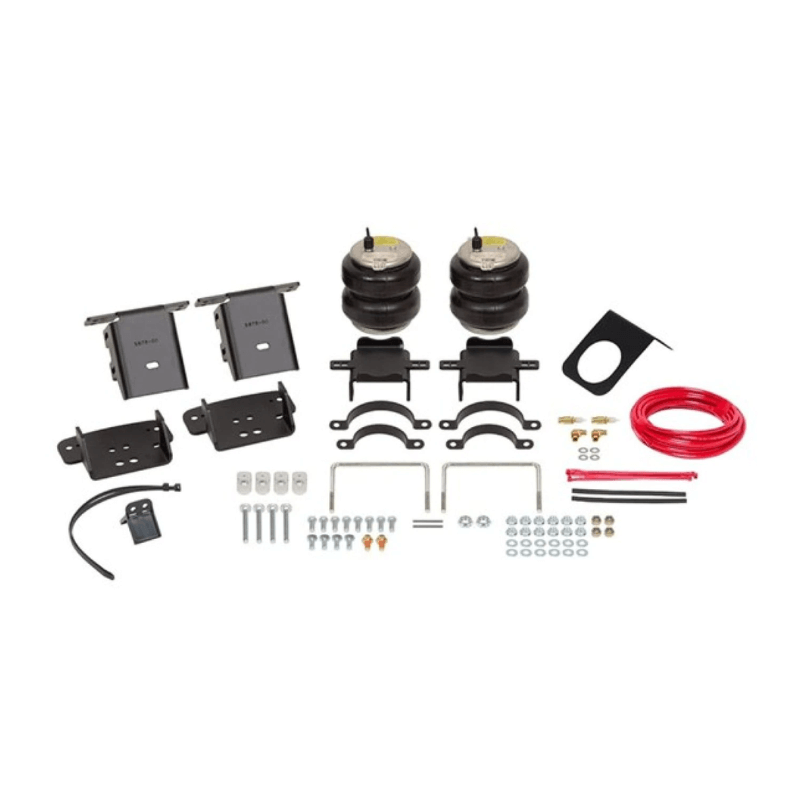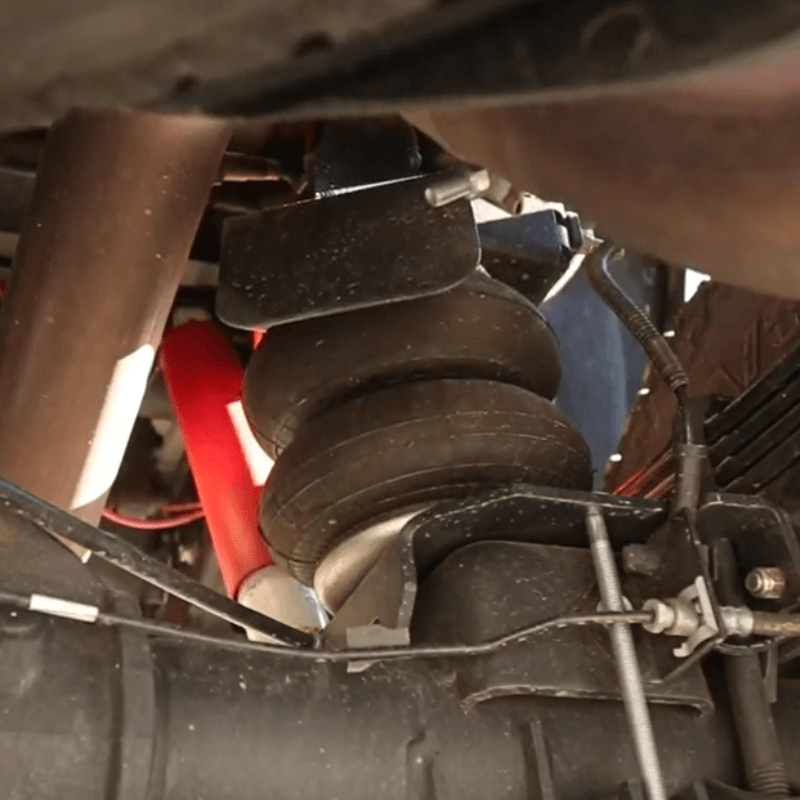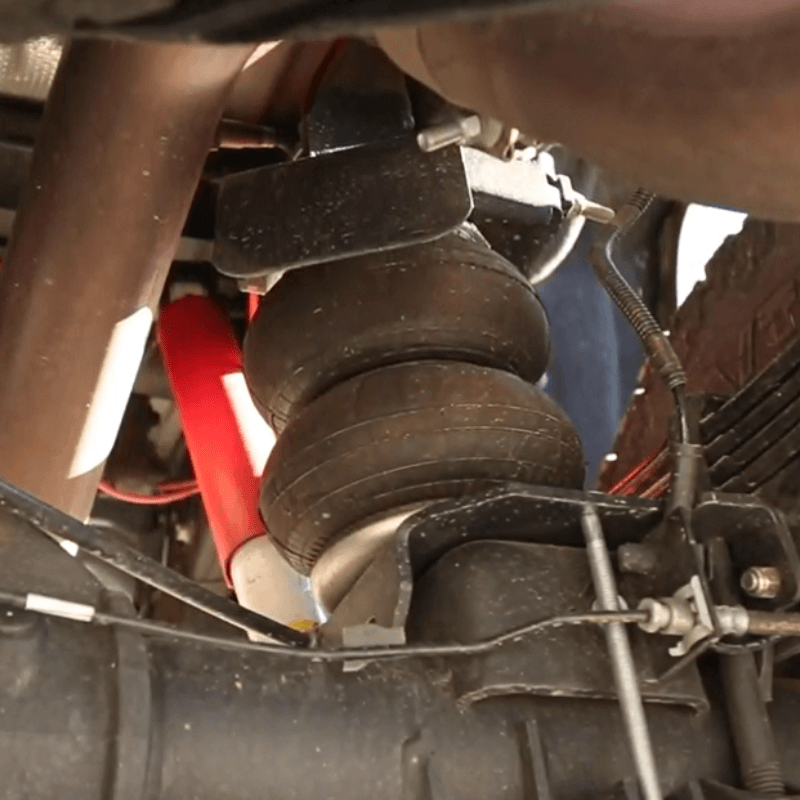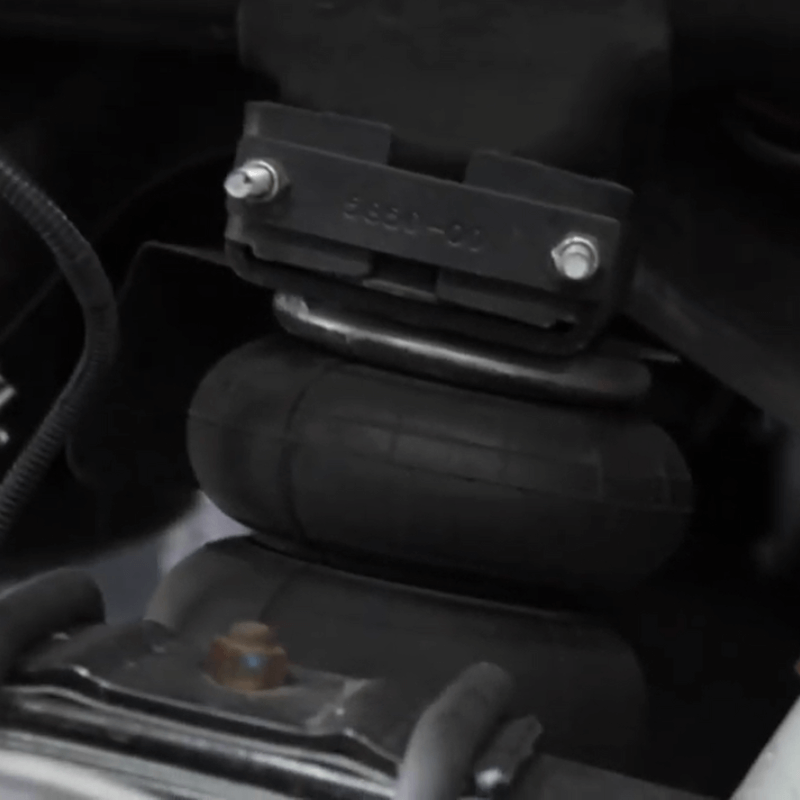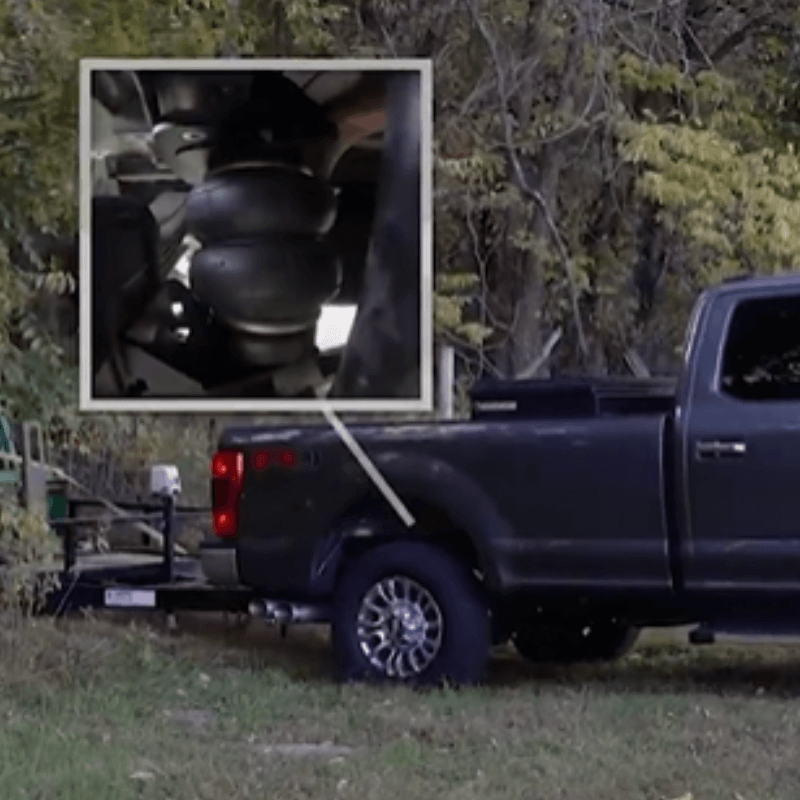 2005-2022 Toyota Tacoma Ride-Rite Air Helper Springs | 2407 - Rear Kit
---
2005-2022 Toyota Tacoma Ride-Rite Air Helper Springs | 2407 - Rear Kit
Comfort, confidence, and control.
That's what you get when you buy 2WD/4WD Toyota Tacoma Ride-Rite air springs.
✔ Up to 5,000 lbs of load-leveling capacity*
✔ Up to 100 PSI max air pressure
✔ Fitment for the most current 1/2, 3/4 and 1 ton applications
✔ Most kits are no-drill systems that utilize existing factory holes
✔ Easy installation in 1-2 hours with step-by-step manual
*Do not exceed manufacturer's GVWR (Gross Vehicle Weight Rating)
Firestone's most popular air spring line is here to help you haul with confidence. Firestone 2WD/4WD Toyota Tacoma Ride-Rite air helper springs help boost your pickup truck's stability, ride quality, brake effectiveness, and safe load-carrying capacity.

How does Ride-Rite technology work? Tacoma Ride-Rite air springs, also referred to as air bags, are installed between your pickup truck's frame and suspension. They use a set of convoluted air springs that can be individually tweaked to accommodate unbalanced loads. Once your Tacoma's air springs are filled with the right amount of air, they work to smooth out your ride by diminishing interleaf friction and absorbing road vibrations. It'll feel like the road is a cushion of air. On top of providing ride comfort, Ride-Rite 2WD/4WD Toyota Tacoma air helper springs work to improve your overall safety on the road. They help level the pickup truck to level headlight beams, reduce tire wear, and support braking and steering responsiveness.

Firestone air springs can also help save other 2WD/4WD Toyota Tacoma parts from premature wear and lackluster performance. Ride-Rite air bags stop leaf springs from irreversible sagging under constant load and decrease your chances of bottoming out by softening frame-axle interaction.

2WD/4WD Toyota Tacoma Ride-Rite kits come with the pieces and parts you need for easy installation, including hardware, brackets, air springs, air line, and separate valves for manual inflation. Installation typically takes one to two hours. No-drill kits can be installed even faster. Optional 2WD/4WD Toyota Tacoma air accessories, like wireless controls, are available for purchase.

Why buy Firestone air bags? Firestone released the first pneumatic suspension device in the 1930s. Since then, Firestone has risen to be one of the leading manufacturers of commercial air springs. Our air springs are engineered and built from knowledge gained after millions of commercial vehicle miles. All products go through rounds of intense testing to deliver results you can depend on.

Find a Firestone Ride-Rite retailer near you and shop Ride-Rite air bag prices online. Buy your 2WD/4WD Toyota Tacoma Ride-Rite Air Helper Spring Kit and improve your journey today!
Included:
✔ Brackets
✔ Air springs
✔ Hardware
✔ Air line and separate valves for manual inflation, the same as you would use for inflating a tire.
Installation, the basics:
✔ Installed between the frame of vehicle and suspension, providing load support through air pressure
✔ Average install time is 1–2 hours
✔ Most Ride-Rite kits are no-drill, meaning they utilize the factory holes and can be installed in half the time or less
Fit Toyota Tacoma 4WD, 2WD - 2005-2022
Please Note: Manual Fill Kit only, Air Compressor sold separately.
Firestone - Benefits of Air Springs
➤ Noise / Vibration / Handling:
✔ Enhanced ride comfort with heavier loads
✔ Reduced tire wear
✔ Protected cargo
➤ Ride Quality:
✔ Stabilizes unbalanced loads
✔ Improved steering & braking
✔ Keeps headlights level
➤ User Experience:
✔ Eliminates vehicle sag through easy-to-use on-board controls (with additional Air Compressor Kit)
➤ Superior Design:
✔ Designed, engineered and assembled in the USA
✔ Easy to install
✔ Fill Kit: Manual
✔ Load Capacity: 5000lbs
✔ Installation: No Drill
✔ In-Bed Hitch: Not Compatible
✔ Min. Air Pressure: 5 Psi
✔ Max Air Pressure: 100 Psi
✔ Install Time: 1.5 Hour(S)