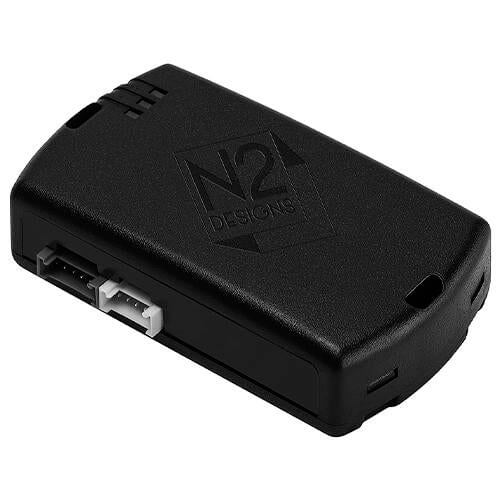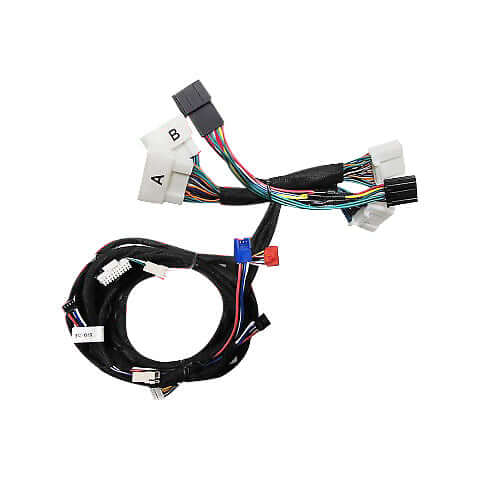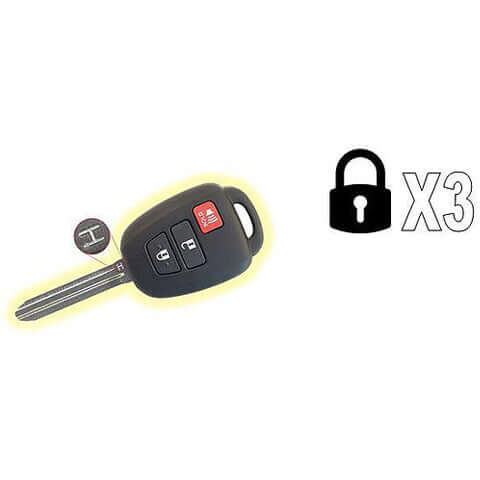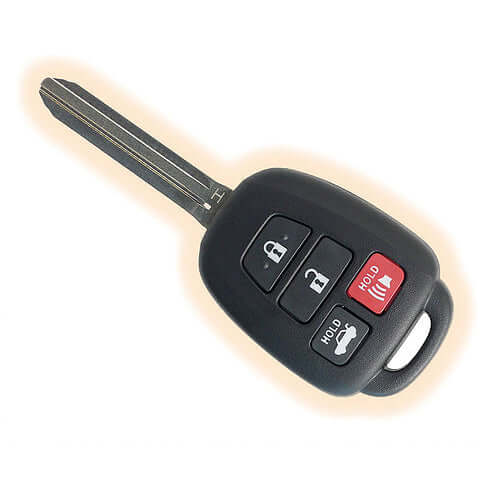 2016+ Toyota Tacoma Plug & Play Remote Start Kit [H-Key Automatic]
Regular price
$ 349.00
Sale price
$ 299.00
Save $ 50.00
/
---
2016+ Toyota Tacoma Plug & Play Remote Start Kit [H-Key Automatic]
Remotely start your Tacoma from the FOB. 99% Plug & Play - 1 wire connection. No splicing or cutting wires. Complete kit - nothing else needed.

Compatible with Smart Phone Module to control from your phone.

Details
✔ No dealer activation required
✔ Plug & Play
✔ Printed color instructions included
✔ Complete Kit - nothing else needed
✔ Compatible with our Long Range Remote Kits
✔ Compatible with our Smart Phone Module

Requirements
✔ 2016 - 2023 Toyota Tacoma
✔ Key Start Ignition
✔ Automatic Transmission ONLY

Operation
✔ To Start: Press the lock button 3 times on factory key FOB
✔ To Stop: Press the lock button 3 more times while engine is on
✔ Parking Lights will illuminate
✔ Run Time is 15 minutes
✔ All doors, and hood must be closed

Special Notes
✔ If your Vehicle has a TPMS system, you will need to cut one wire, TPMS will still function. If you have a 2020, this wire, depending on build date, will be pink instead of light green. Location of this wire though IS STILL THE SAME.
✔ Vehicle will NOT shut off when a door is opened.
✔ You will be able to get into the vehicle after a remote start, put the key into the ignition, turn the ignition two clicks to ON position, tap the brake pedal, and now your key is in control and you can drive off!
Installation
WARRANTY
Warranty: 1-Year
All products sold by N2 Designs, Inc. are covered under our Standard Warranty for a period of 1 year from the date of purchase. N2 Designs, Inc. warrants the product to be free from defects in workmanship and materials for the warranty period. If the product fails during normal and proper use within the warranty period, N2 Designs, Inc. will replace the defective parts of the product, or the product itself, with new or reconditioned parts or products that are functionally equivalent or superior to those originally supplied, by way of a provided RMA from the original manufacturer or supplier from which the product originates. Our Standard Warranty does not cover misuse, improper installation, or abuse of the product. Products that have been damaged, modified, or tampered with are not eligible for warranty coverage unless the modification was specified by our Technical Support Team. All Warranty claims are handled on a case by case basis.
SPECIAL NOTES
Add-On Smart Phone Module for Unlimited Range Vehicle Control (USA) - 4G Cellular
Start your vehicle from anywhere!
The Smart Phone module is the link between your phone and your vehicle. Once the free app is downloaded to your phone, you will be able to control your vehicle from virtually anywhere you have cell service!
You will be able to remote start/stop your engine, lock/unlock your doors, and if your vehicle is equipped with other OEM FOB options/controls such as windows roll down, trunk pop, (if supported by firmware) right from your smart phone!
With built in GPS, you can even locate your vehicle in real time, at any time, in the case of theft, forgetting where you parked, or even tracking your teenage driver, for NO ADDITIONAL COST!
Full Plug & Play harness to connect the Smart Phone module to our remote start kits. No wiring whatsoever!
Features
✔ Compatible with all of our remote start kits, as well as many major name brand remote starts.
✔ Remote start
✔ Remote stop
✔ Remote start count down timer
✔ Lock doors
✔ Unlock doors
✔ Door lock status (shows if doors are locked or unlocked)
✔ Trunk pop (if vehicle OEM FOB is equipped with electronic trunk release button)
✔ Windows Roll Down (if vehicle OEM FOB is equipped with option) Real time GPS location (select between Google map or street view)
✔ Battery voltage display
✔ App can be installed on multiple phones/devices
✔ Can add multiple vehicle to one app (HIS & HERS for example)
✔ 4G Cellular Coverage Chipset (Backwards Compatible w/ 3G)
Network Information
✔ United States modules operates on the AT&T/T-Mobile 4G network
✔ You DO NOT need to have AT&T cell phone service for this module to work! You only need to be connected to WiFi or have mobile signal (ie 3G/4G/LTE and so on from any mobile phone service provider)
Subscription Fee
✔ First year FREE
✔ Yearly Renewal Rate - $39/year
✔ In app renewal after your first free year nears it's end