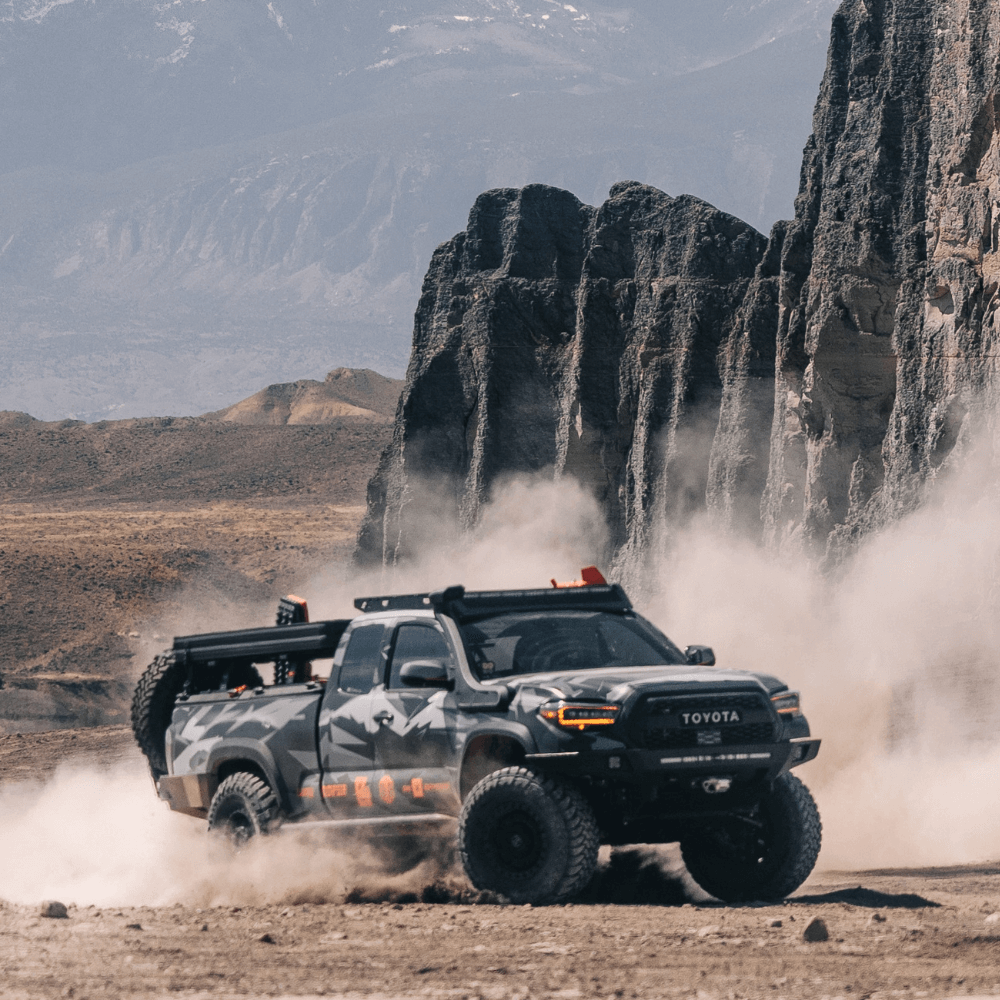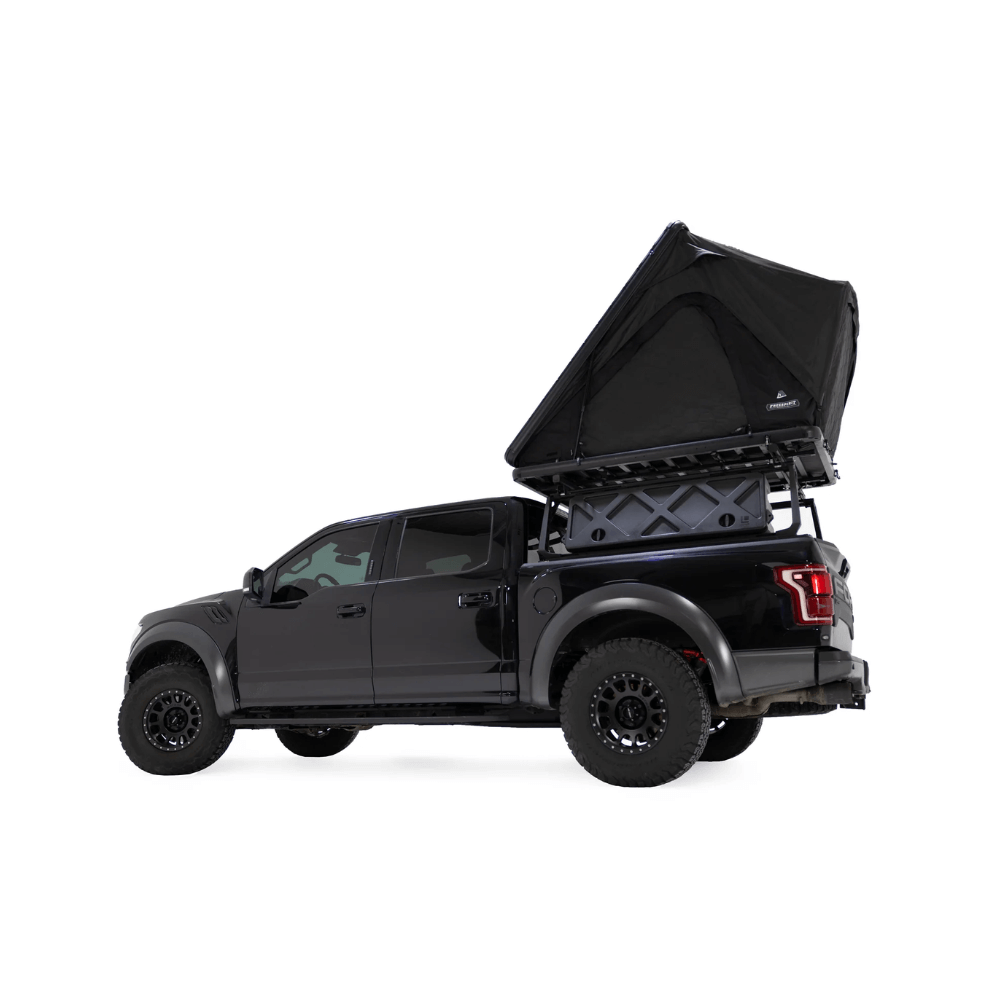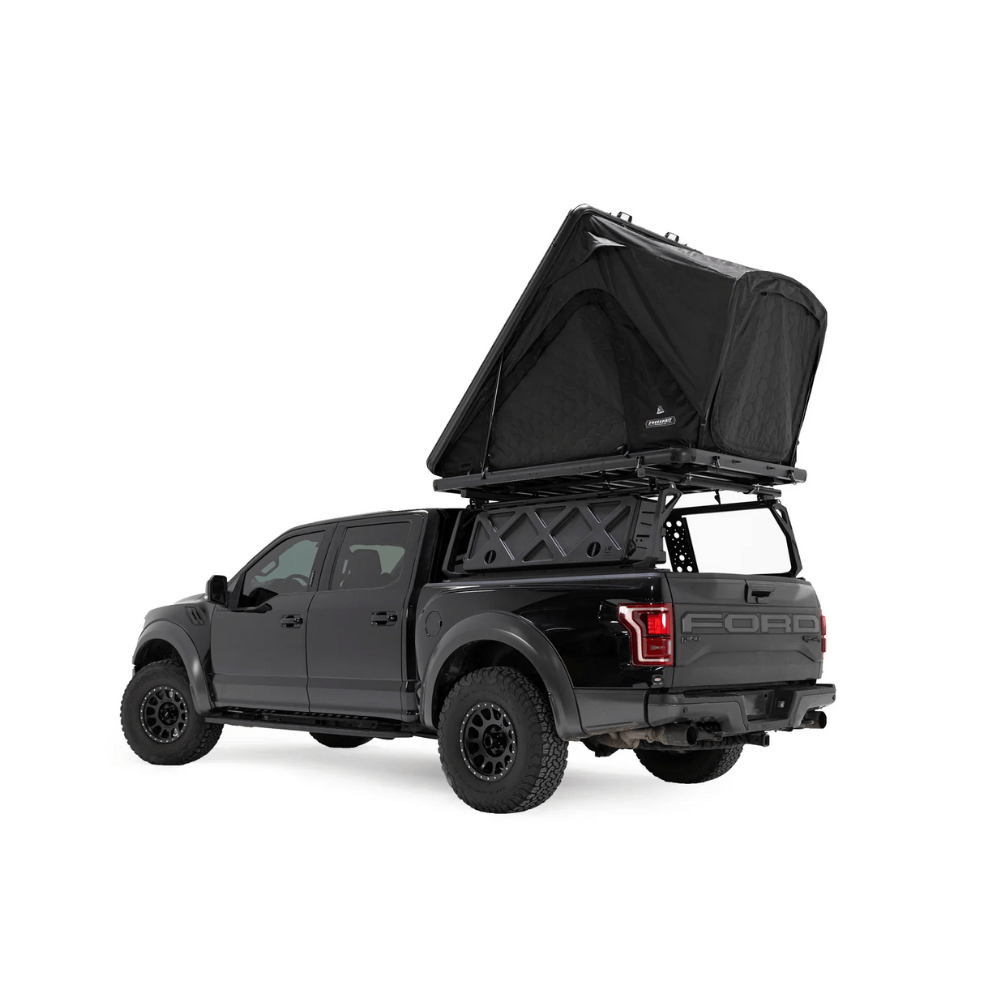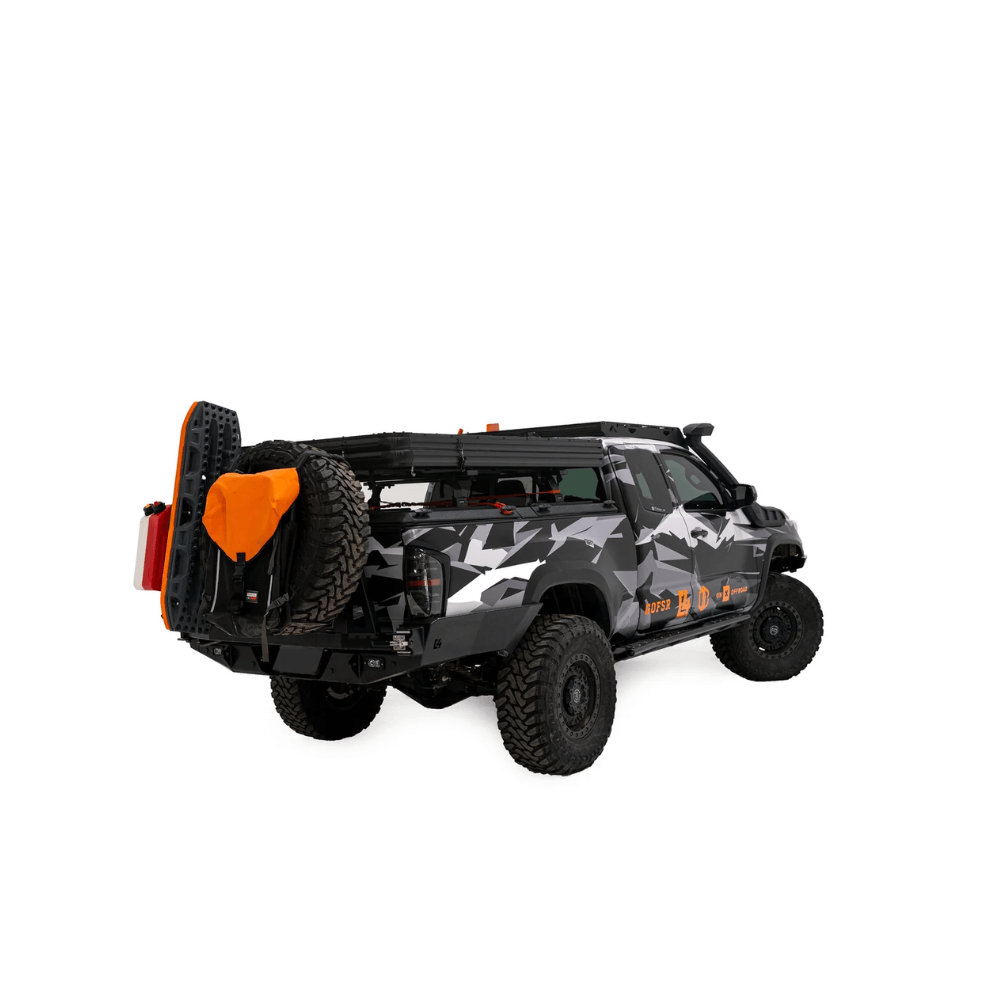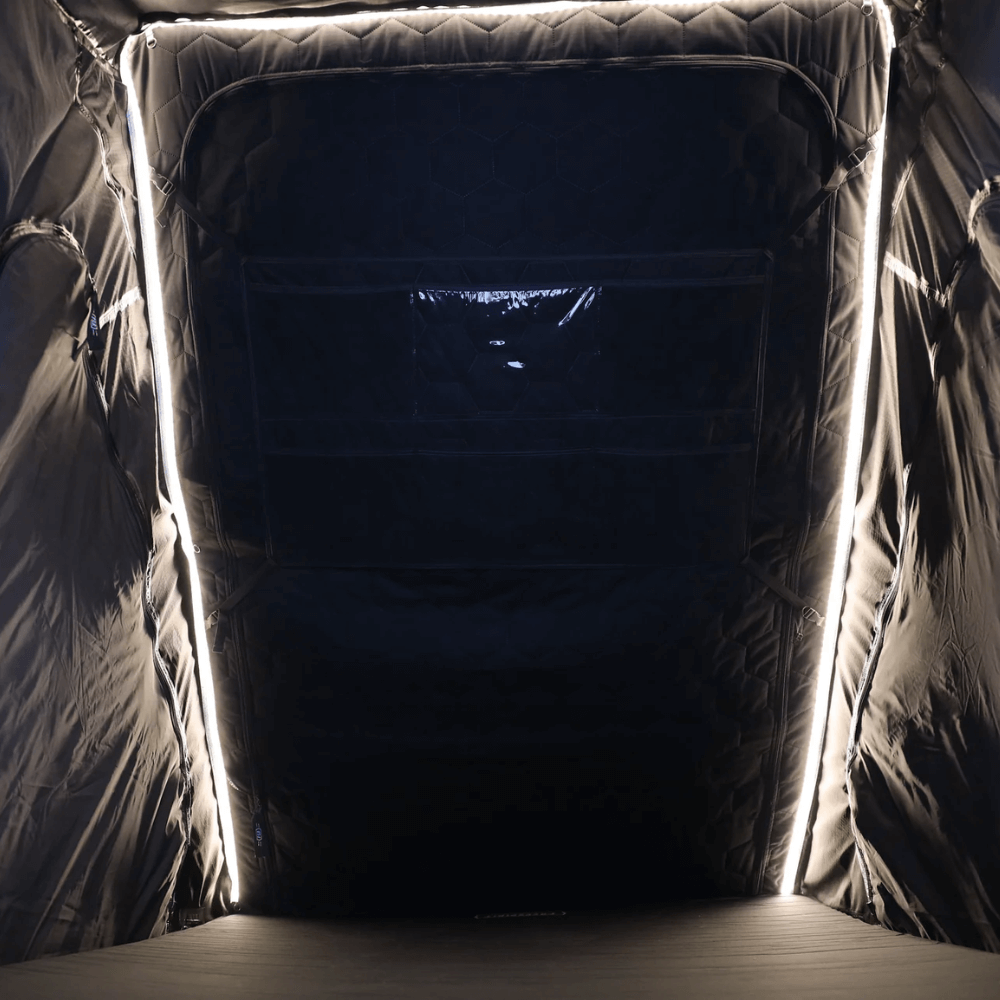 Aspen Lite Rooftop Tent
Regular price
$ 2,695.00
/
---
CURRENT ESTIMATED LEAD TIME IS MID JANUARY
The Aspen Lite rooftop tent is the perfect solution for adventurers who want the convenience of a tent but don't want to carry the extra weight. Weighing in at just one hundred and ten pounds, this tent is easy to install and is the perfect size for two adults. Its quick deployment system ensures that your tent is up and ready in seconds, not minutes. Its waterproof fabric and aluminum frame construction ensures that you'll stay warm and dry in any weather. This tent includes two large windows and a large entry door, making it easy to get in and out from any side. 
The Aspen Lite rooftop tent also includes our self-inflating mattress, making it a great choice for a comfortable and relaxing night's sleep, telescopic ladder and shoe bags. Whether you're camping in the backcountry or just stopping for a quick rest along the way, this tent is sure to provide you with a comfortable, safe and enjoyable experience.
Aspen Lite has an extruded aluminum frame with a Heavy duty Oxford fabric to create a hard top effect.
Please Note: Shipments to a residence require the carrier to set up an appointment. To avoid delays call the carrier's customer service to set up.
New Air Core Mattress: with Aspen Lites all new core mattress, you control the comfort of your sleep.
Integrated L.E.D.: Illuminate the tent with the upgraded dimmable LED light strip that runs along the ceiling of your tent. Powered via USB type A.
Endless Storage: An integrated gear grid offers convenient storage for your essentials like keys, wallets, and phones. The grid's middle pocket is see-through, perfect for setting up a tablet for an epic movie night!
Shell Material: Heavy Duty 600D Oxford Fabric.
Interior: PVC coating PU5000mm, water repellant.
ASPEN LITE SPECS
Exterior Closed Dimensions : 7.5"h X 49"w X 80.5"l
Exterior Open Dimensions : 64"h X 49"w X 80.5"l
Interior Height : 60"
Mounting Rails (center to center) : 30.5"
Mounting Rails (center to center 2nd holes) : 23.5"
Mounting Rails length : 75.5"
Mounting Rails Width : 1.8"
Interior Dimensions : 45"w X 78.5"l
Front Door Dimensions : 35"w X 34"h
Side Door Dimensions : 39"w X 44"h
Head Pocket Dimensions : 12" top, 7" Bottom, 10" sides.
Roof Pocket Grid Dimensions : 11"x9" Four Outer Pockets, 12"x9" Center Pockets
Mattress size when deflated : 2"h X 45.75"w X 73"l
Mattress size when inflated : 3"h X 45.75"w X 78.5"l
Room inside for gear : 3" with deflated mattress
Length of side channels : 71.5"
Weight : 100 lbs
Weight Capacity : 750 lbs
Tri Layer Material Doors & Window : 3 Layers of 150D Poly-Oxford with 90g/M2 Poly-fil
Mounting Bracket Size : 1.2"w X 7"l X .75" deep (Fits up to 3" bar)
Mounting Bolt Length : M8 - 1.25mm X 2"l
Carrying capacity when closed : None
Carrying capacity when open : None
Gas Strut Rating : 300N
Ladder Height Open : 97.5"
Ladder Height Collapsed : 30"
Ladder Width : 19"

ASPEN LITE XL SPECS
Exterior Closed Dimensions: 7.5"h X 58"w X 80.5"l
Exterior Open Dimensions : 64"h X 58"w X 80.5"l
Interior Height : 60"
Mounting rails (center to center) : 30.5"
Mounting rails (center to center 2nd holes) : 23.5"
Mounting Rails length : 75.5"
Mounting Rails Width : 1.8"
Interior dimensions : 52.5"w X 78.5"l
Front Door dimensions : 35"w X 34"h
Side Door Dimensions : 39"w X 44"h
Head Pocket dimensions : 12" top, 7" Bottom, 10" sides.
Roof Pocket Grid dimensions : 11"x9" Four Outer Pockets, 12"x9" Center Pockets
Mattress size when deflated : 2"h X 52"w X 73"l
Mattress size when inflated : 3"h X 52"w X 78.5"l
Room inside for gear : 3" with deflated mattress
Length of side channels : 71.5"
Weight : 110 lbs
Weight Capacity : 750 lbs
Tri Layer Material Doors & Window : 3 Layers of 150D Poly-Oxford with 90g/M2 Poly-fil
Mounting Bracket Size : 1.2"w X 7"l X .75" deep (Fits up to 3" bar)
Mounting Bolt Length : M8 - 1.25mm X 2"l
Carrying capacity when closed : Carrying capacity when open
Gas Strut Rating : 300N
Ladder Height Open : 97.5"
Ladder Height Collapsed : 30"
Ladder Width : 19"