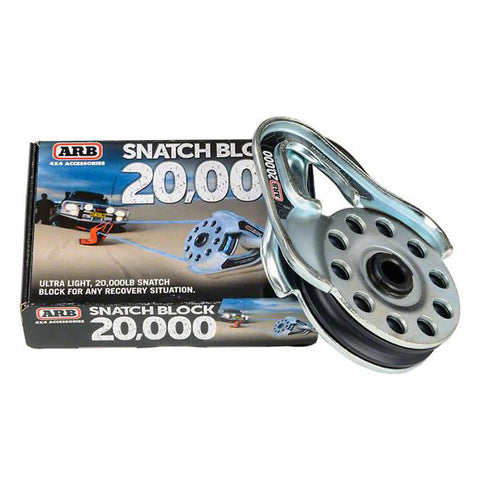 ARB Ultra Lite Snatch Block
---
Details:
Snatch Block
Made From Premium-Quality Parts and Materials
Break Strength Is 38,500 Pounds
Working Load Is 20,000 Pounds
Can Support ¼-Inch to ½-Inch Cable Sizes
Works With Steel and Synthetic Winch Lines
Doesn't Need to Be Greased
Easy to Install, Use, and Remove
Made in the USA
Comes With a 2-Year Limited Warranty
Ideal for Use With All Toyota Tacoma Models
Easy and Quick to Use and Install. The Ultra Lite Snatch block features a convenient and lightweight design, so you won't have any problems bringing and using it on your off-road trips. This item also works with steel or synthetic winch lines and can accommodate ¼-inch to ½-inch cable sizes. This makes it a valuable and versatile tool to have in your off-road-ready arsenal.