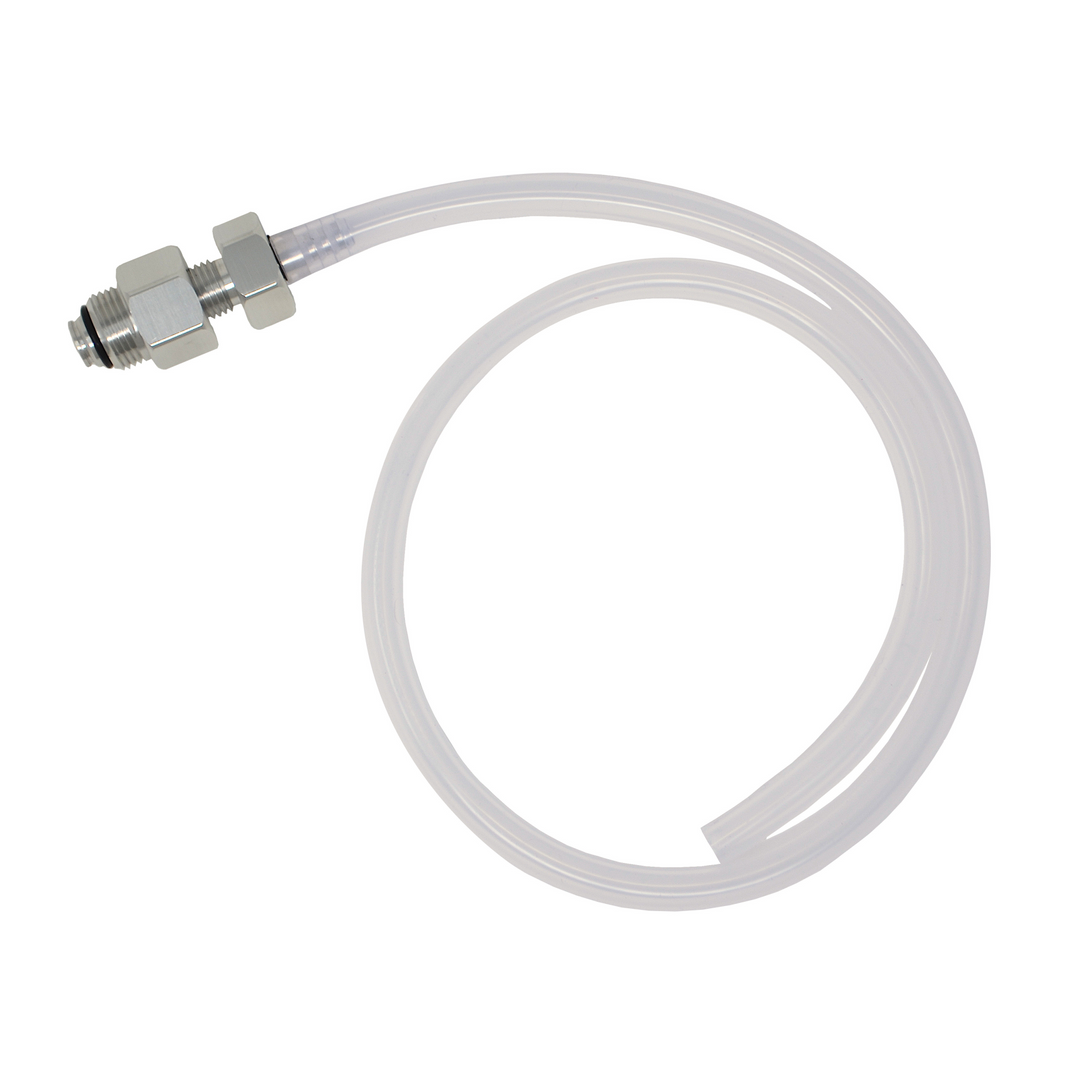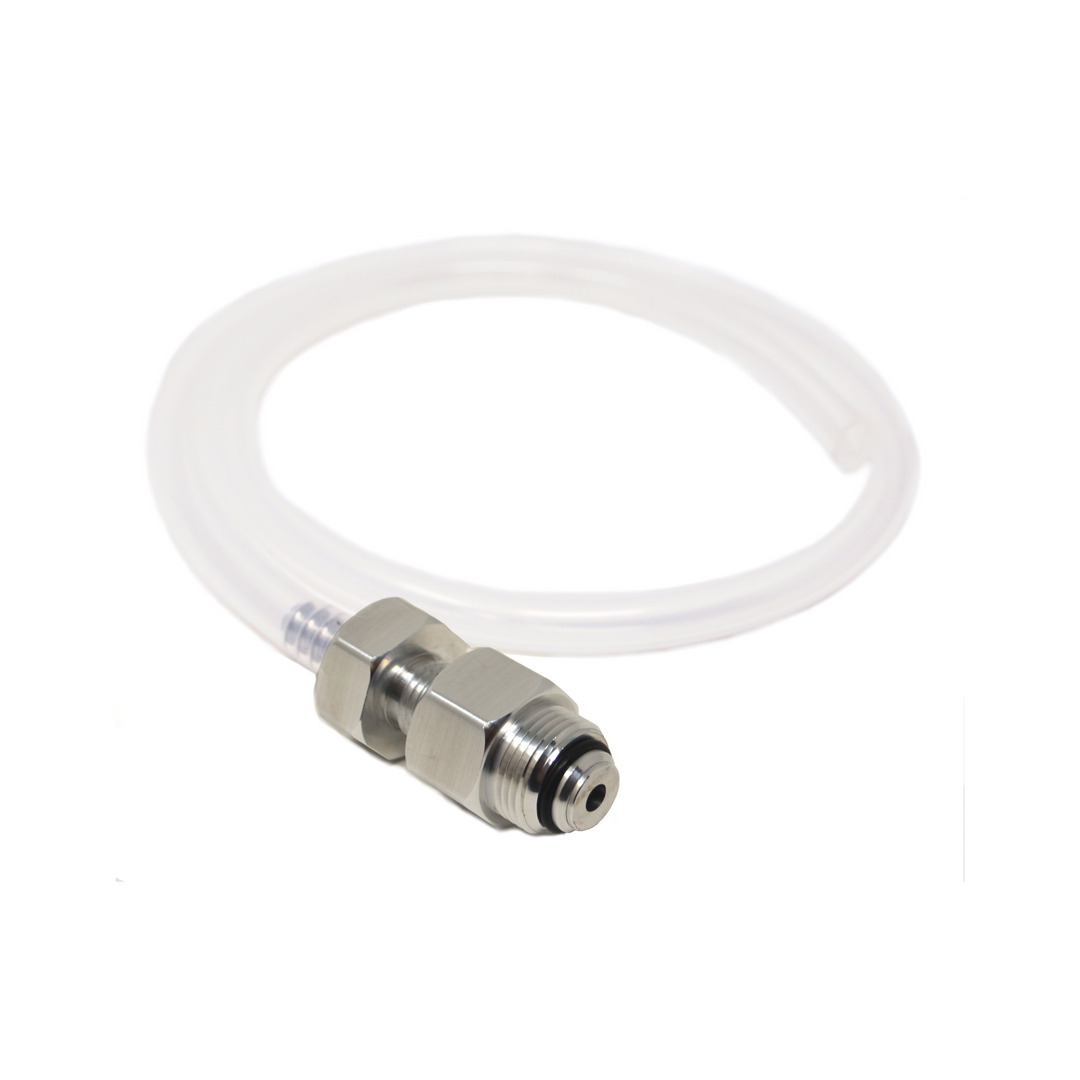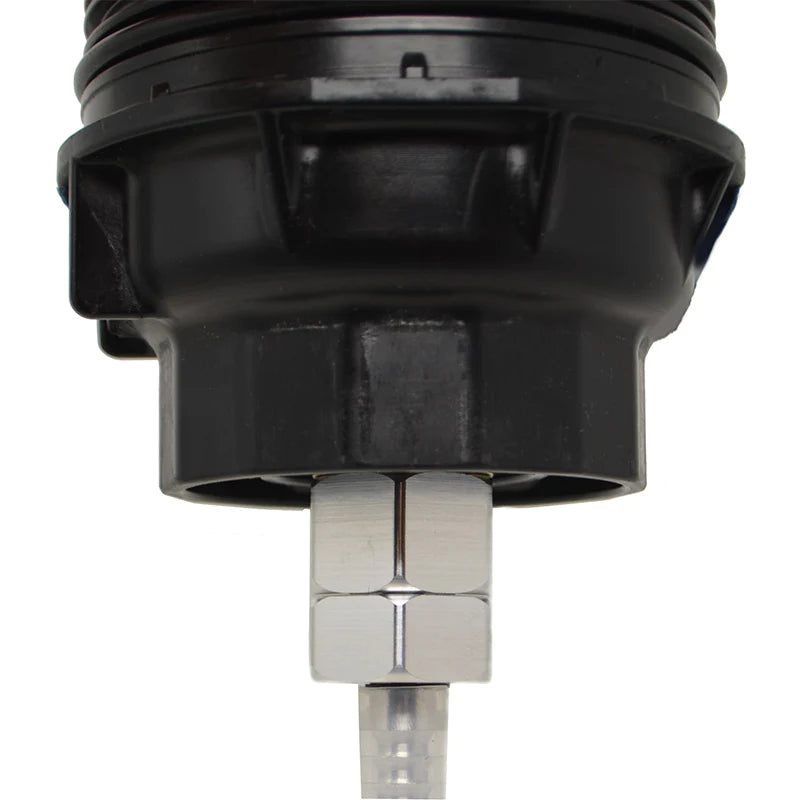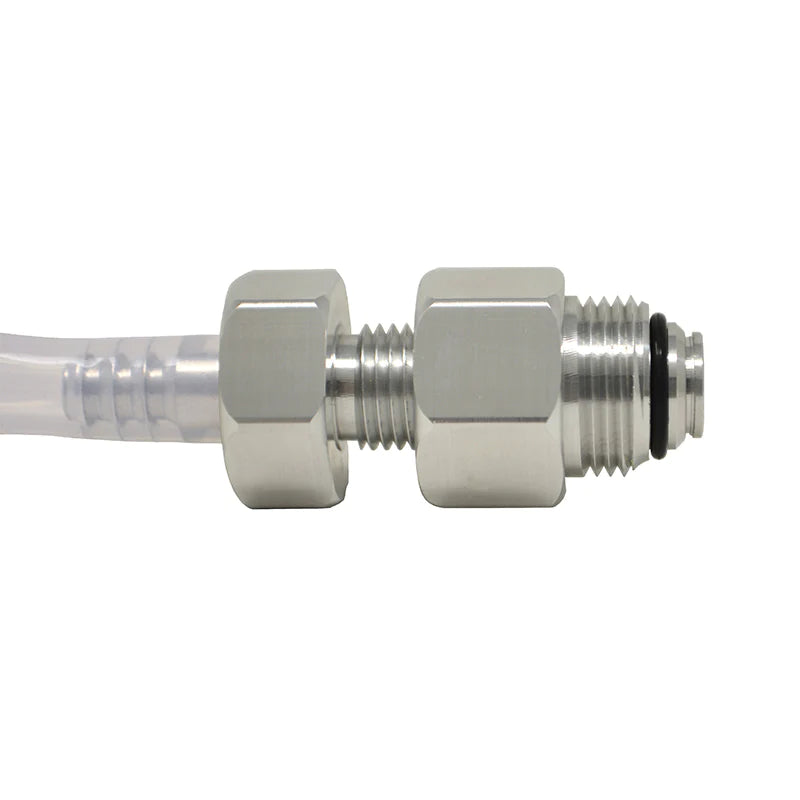 Oil Filter Drain Tool For Toyota Tacoma 2.0L - 5.7L Engines
---
Cleaner Oil Changes - This tool fits Toyota 2.0L to 5.7L engines that use the cartridge style oil filter system. It makes the oil change process much cleaner by draining the filter housing prior to removal preventing oil spills.
Avoid The Mess - Simply screw the tool into the drain valve on the oil filter housing, then tighten the knurled nut to drain the housing. Once the housing is drained it can be removed to replace the filter without the usual mess.
High Quality Construction - This drain tool will provide years of service thanks to it's heavy duty construction. The 3 piece all metal body connects to a 30" long silicone drain hose that allows you to direct the oil into your oil disposal container.
HOW IT WORKS
Step 1: Remove the 3/8" drive metal plug from the bottom of the oil filter housing to expose the drain valve.
Step 2: Make sure the knurled nut is backed off all the way (towards the silicone hose)
Step 3: Thread the oil drain tool into the threaded port that was exposed by removing the plug.
Step 4: Direct the end of the drain hose into your oil drain pan or container.
Step 5: Tighten the knurled portion of the tool which activates the spring loaded valve inside the oil filter housing.
Step 6: Once the housing is drained remove the tool and reinstall the metal drain valve plug.