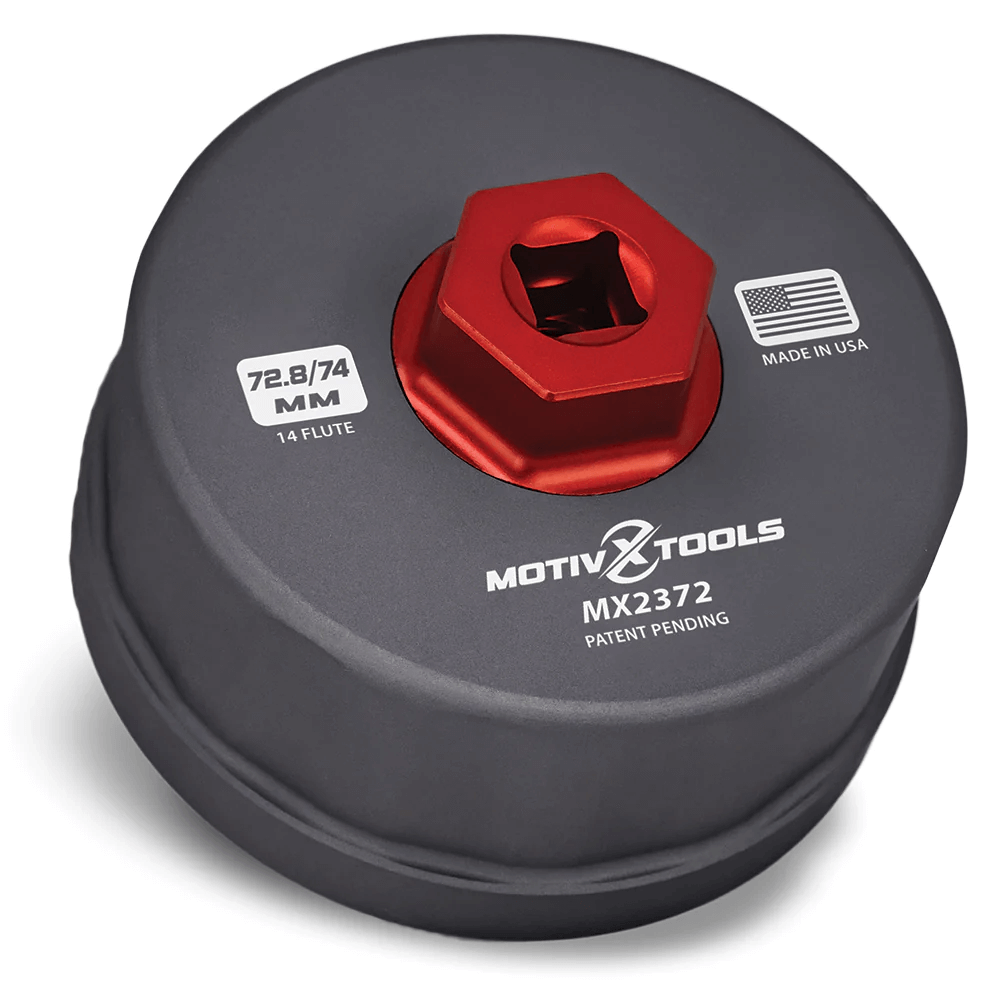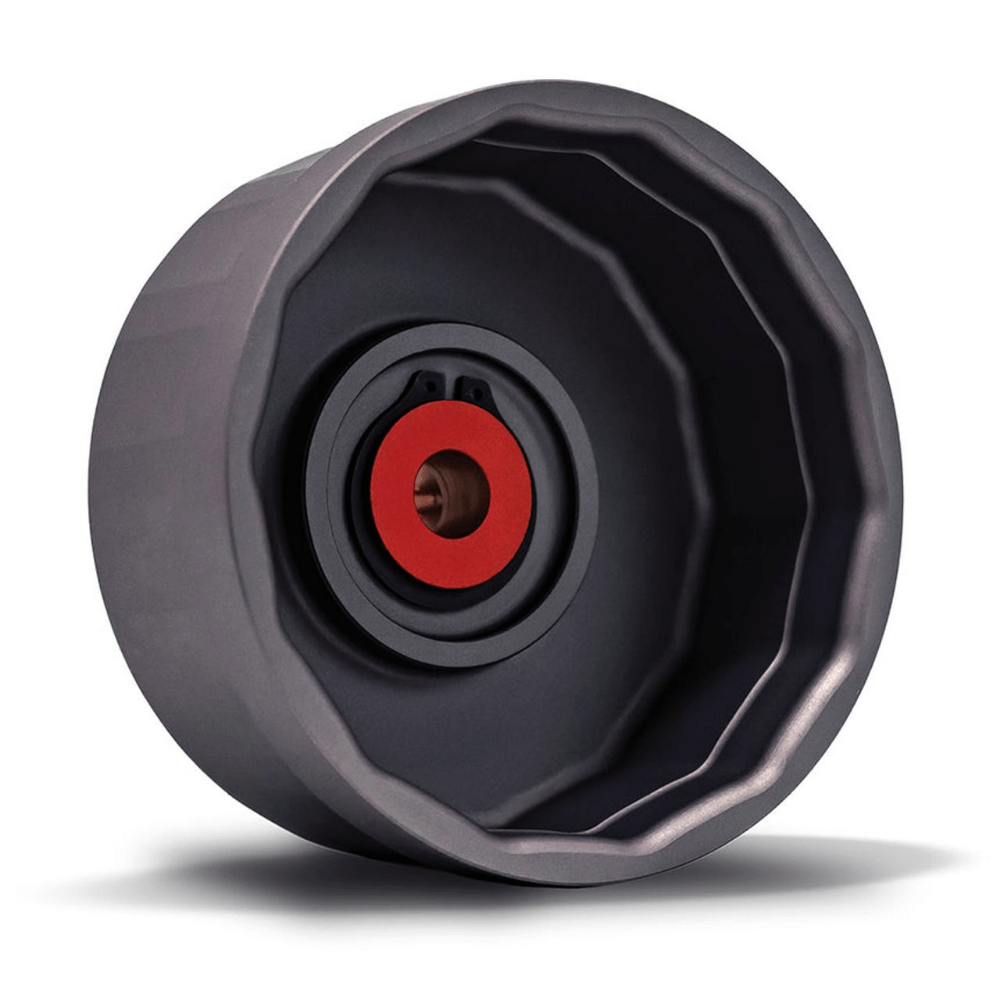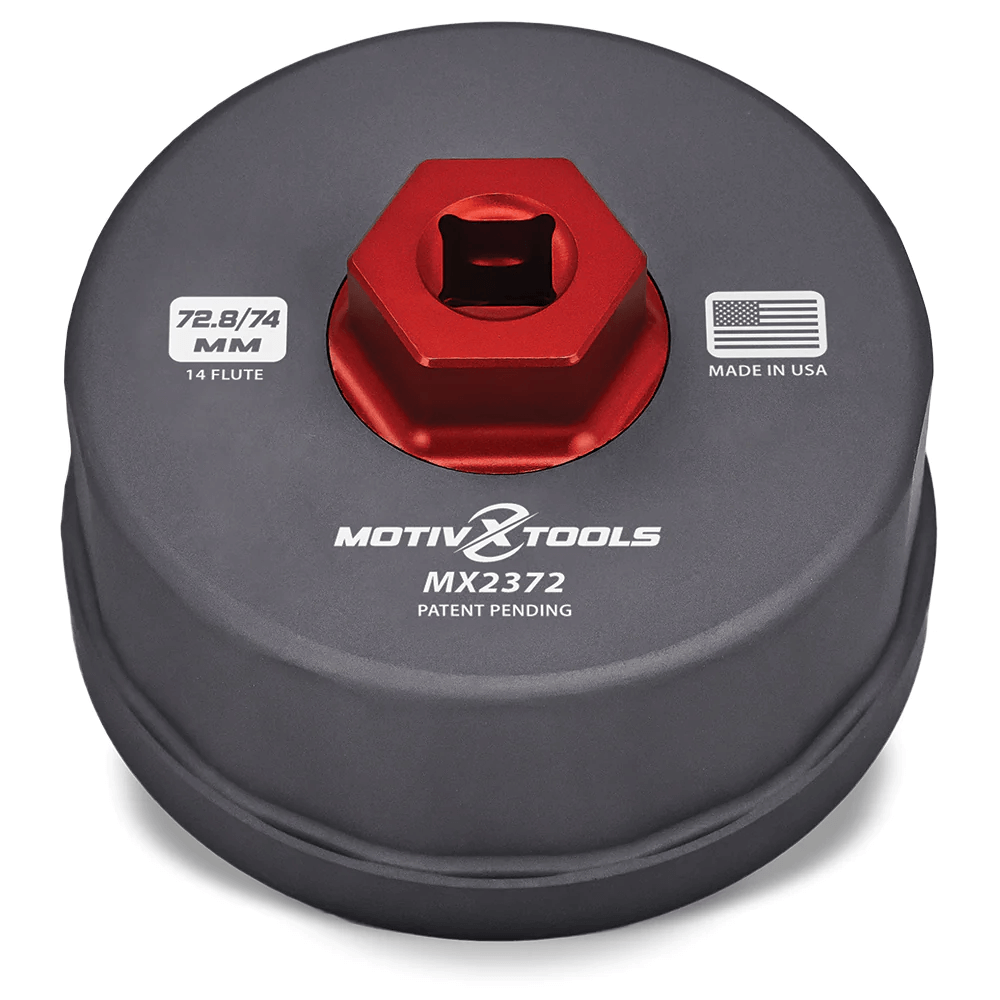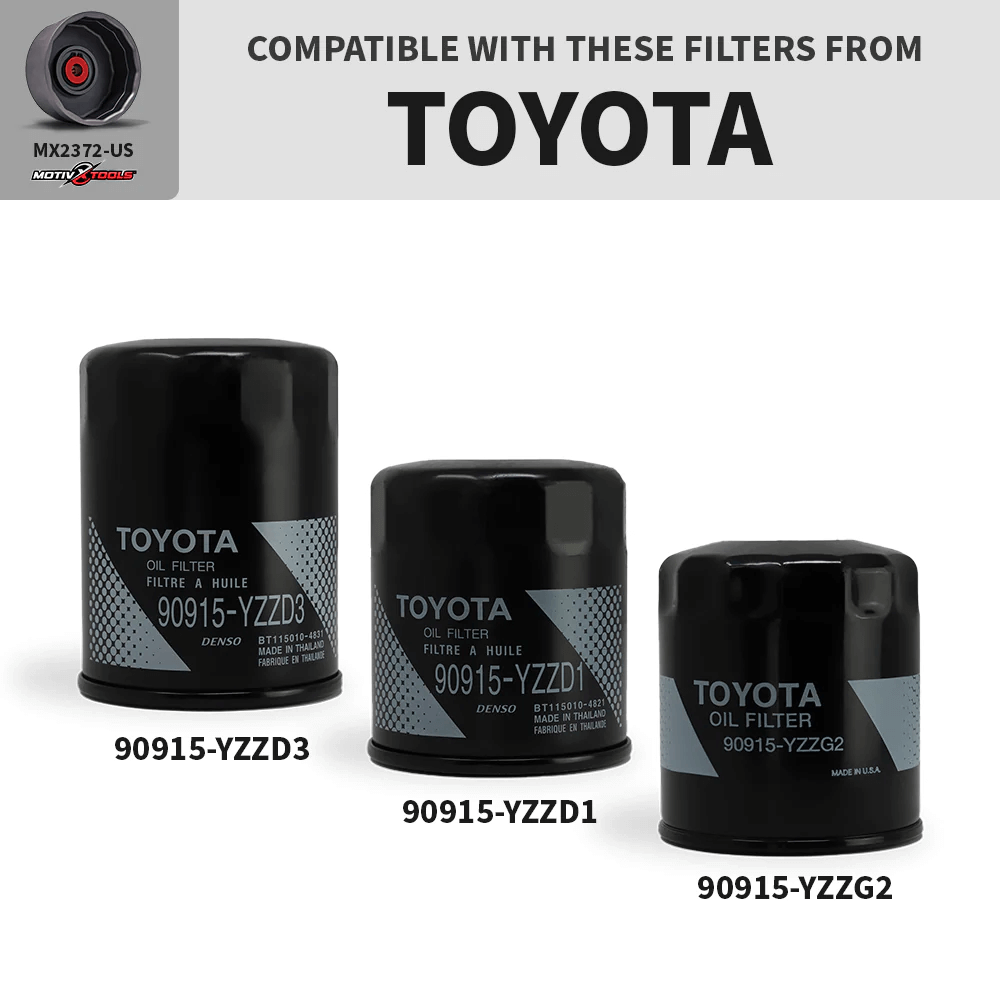 72.8MM / 74MM 14 Flute Combination Oil Filter Wrench
---
Perfect Fit: This 14 flute combo wrench features both 72.8mm and 74mm sizes in one oil filter tool.
Professional Grade: The body of the wrench is machined from 6061 T6 aluminum and anodized in gunmetal grey, while the drive hub uses 7075 T6 aluminum and is anodized red.
2 Drive Options: It can be operated using a 3/8" ratchet or with a 24mm / 15/16" socket or wrench.
Fitment: Toyota Spin-on Filters 90915-YZZZG2, 90915-YZZD1 and 90915-YZZD3
Please Note: Machining tolerance is within +/- 0.001", but you may get a slightly different measurement from 72.8mm/74mm. This is because the internal diameter of the wrench has been sized to account for thermal expansion and the best fit across a variety of filters.
2 Drive Sizes: Our replaceable 7075 aluminum drive hub allows the wrench to be operated using a 3/8" ratchet or with a 24mm / 15/16" socket or wrench. We recommend using a 24mm socket when removing filters. A 3/8" torque wrench can be used when re-installing the filter to the proper torque spec.
High Quality USA-Sourced Materials: Our patent-pending wrench design uses two types of aluminum sourced in the USA. 6061 aluminum is used for the body (the grey part) and 7075 aluminum for the drive hub (the red part). 7075 aluminum is typically used in the aircraft industry and has properties similar to steel. It will not yield (deform) when the ratchet is rotated, even on the tightest oil filter caps.
Precision CNC-Machined: With CNC machining, we can maintain the size of the wrench to a MUCH tighter tolerance than casting or forging. This wrench has an ideal fit when the engine is still warm. It will be slightly loose when used on a cold engine but not enough to slip as we have tested this extensively.
Size: 72.8mm/74mm
Flutes: 14
Construction: Machined
Material: 6061 Aluminum and 7075 Aluminum
Square Drive Size: 3/8"
Hex Drive Socket Size: 24mm and 15/16"
Finish: Anodized
Warranty: Limited Lifetime