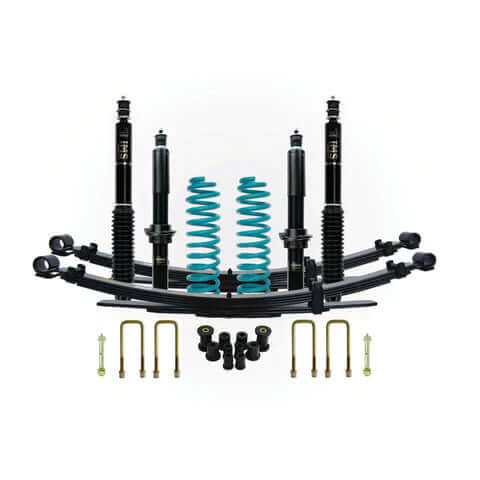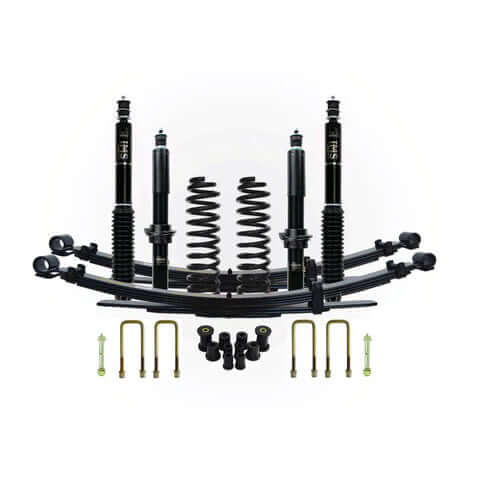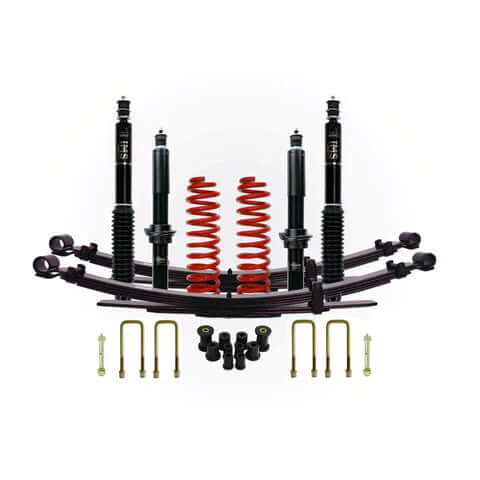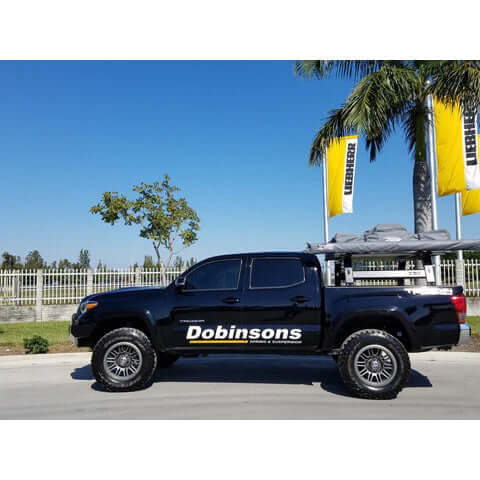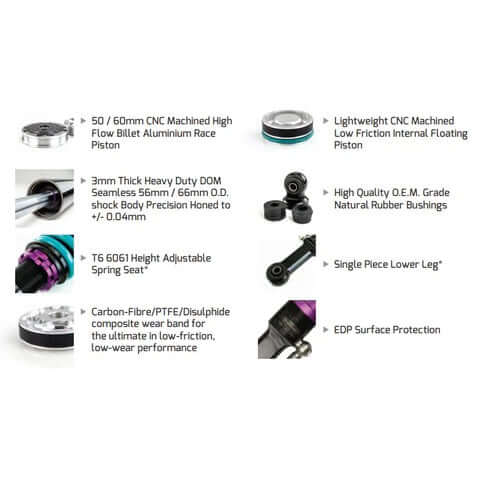 2005-2022 Toyota Tacoma 4x4 Double Cab | 1.5" to 3.0" IMS Suspension Kit
Regular price
$ 1,345.00
/
---
Dobinsons offer this complete 1.5" to 3.0" suspension system for the 2005-2022 Toyota Tacoma 4x4 Double Cab, designed to give a great ride front and rear, for stock vehicles looking for a complete replacement supsension, with various load rating options to get the correct lift height and load support for how your vehicle is built.
Designed, developed and tested in Australia by Dobinsons Spring & Suspension, in-house suspension design engineers, Dobinsons shock absorbers and coil springs are designed and tested to perform in the harshest conditions right across the world. As Dobinsons export to over 40 countries worldwide from their Australian head office, the importance of quality is at the forefront in the complete design and manufacturing process. This ensures every shock and coil spring can withstand the blistering heat and corrugations of the Australian outback right through to the subzero temperatures of a Russian winter.
Dobinsons Internal Monotube Shock absorbers are made from the world™s highest quality external and internal parts sourced worldwide. They provide a significant increase in performance over the standard shock absorbers. Dobinsons Internal Monotube Shock absorbers feature larger bodies, larger bores and increased valving performance to dramatically improve vehicle handling and control and reduces shock fade.

We proudly manufacture the highest quality replacement coil springs for many different applications, complying to ISO9001:2008 international quality standards from our state of the art manufacturing facility in Central Queensland, Australia.
All Dobinsons coil springs are load tested and scragged 100% to eliminate subsequent spring sag. We also perform spring fatigue and hardness testing using in-house state of the art testing equipment.
The kit price starts with new front struts and coils, new rear shocks and leaf springs with bushings and u-bolts. Additional parts can be added for a more complete suspension.
Please Note:
➜ Double cab Long bed will yield about 1" less of lift in the rear.
➜ If you have a single cab, or a 2 Wheel Drive Pre-Runner, contact us first for suspension, otherwise the lift height and ride quality may be different than listed here.
➜ If pairing with a U-bolt Flip Kit plate, request UB59-453-1K in the order notes.
➜ IMS59-50941 shocks require 24" brake lines and 3" bump stop extensions or a bump stop that is at least 3" longer than OEM
Complete suspension kit for 4x4 Off Road Use, fine tuned to match the vehicle
Fully re-buildable and re-valvable
Zero shock fade in all terrains with full load
Superior Designed Nitro Gas Monotube Shocks, thicker walls, longer travel
Corrosion resistant (EDP Surface Protection)
Direct, bolt-on replacement for easy fitment
2.2" Precision Honed Shock Body
50mm hi-flow CNC 6061 Billet alloy piston
Heavy duty single piece lower leg
Japanese NOK Multi-Lip seals, Fuchs German shock absorber oil, Natural Rubber Bushings for reduced noise vibration and flexibility
High Quality Australian-made coil springs, heat treated, fully scragged, powder coated
Choose your desired suspension parts to build the kit best suited to your weight and desired lift height
Front Coil Spring Specs
C59-302 - (40mm-1.6") Stock front end
C59-314 - (50mm-2.0") Stock front end
C59-352 - (50mm-2.0") Heavy load front end (110-240lbs) / (60mm-2.4") Stock front end
C59-354 - (60mm-2.4") Heavy load front end (110-240lbs) / (70mm-2.75") Stock front end
C59-318 - (75mm-3.0") Heavy load front end (110-240lbs)