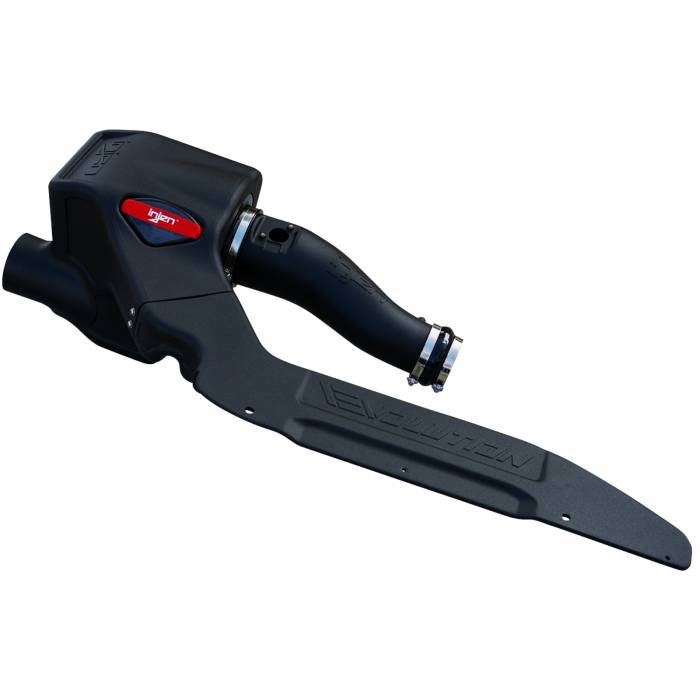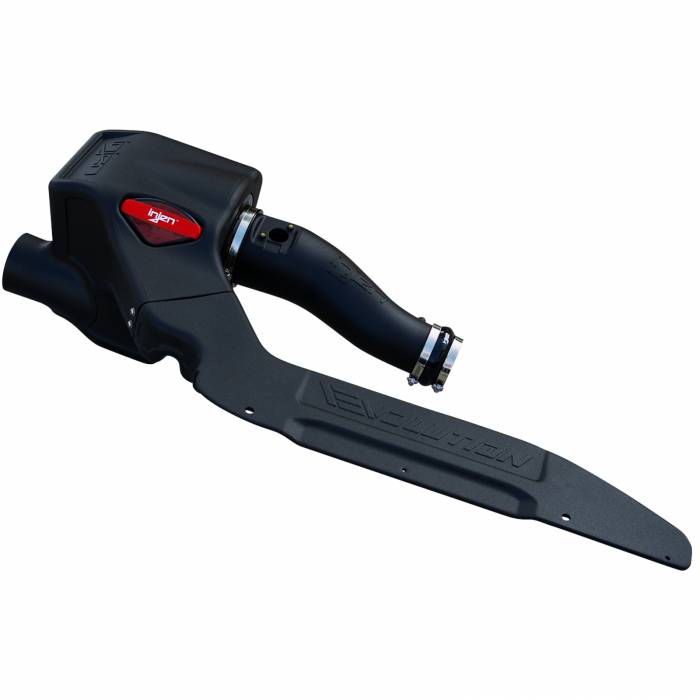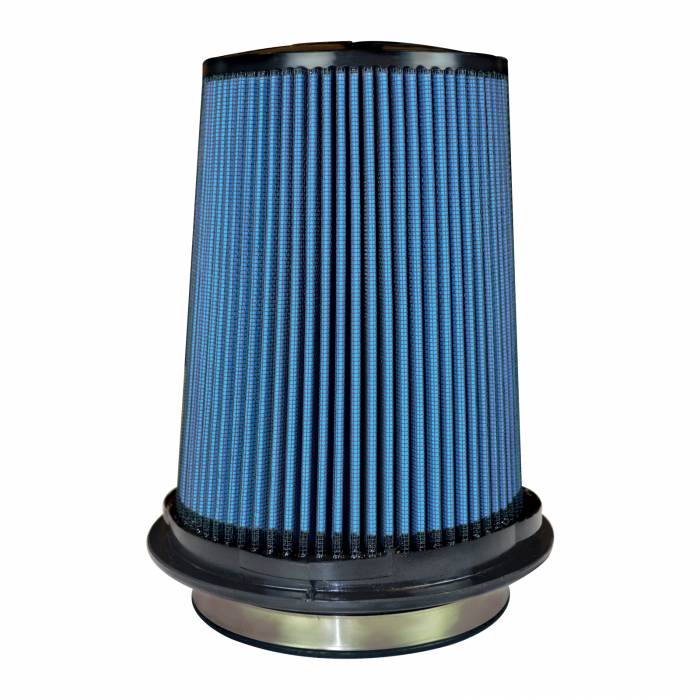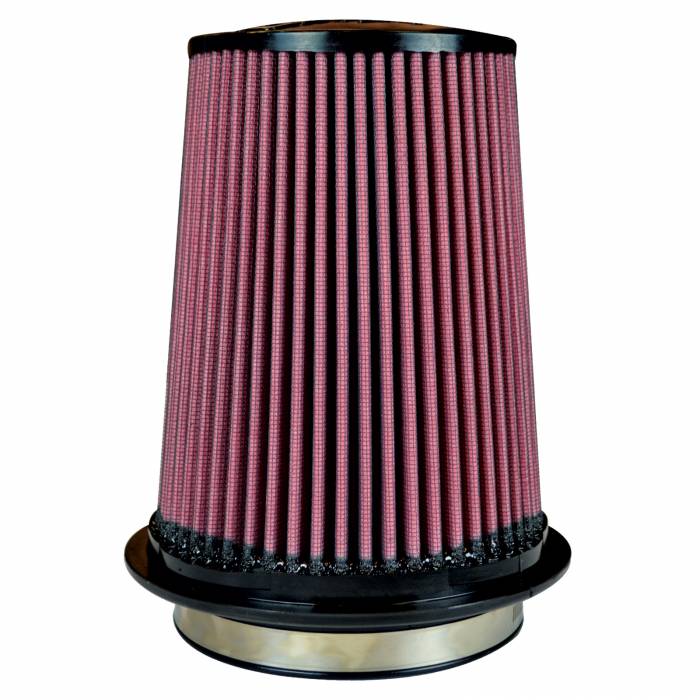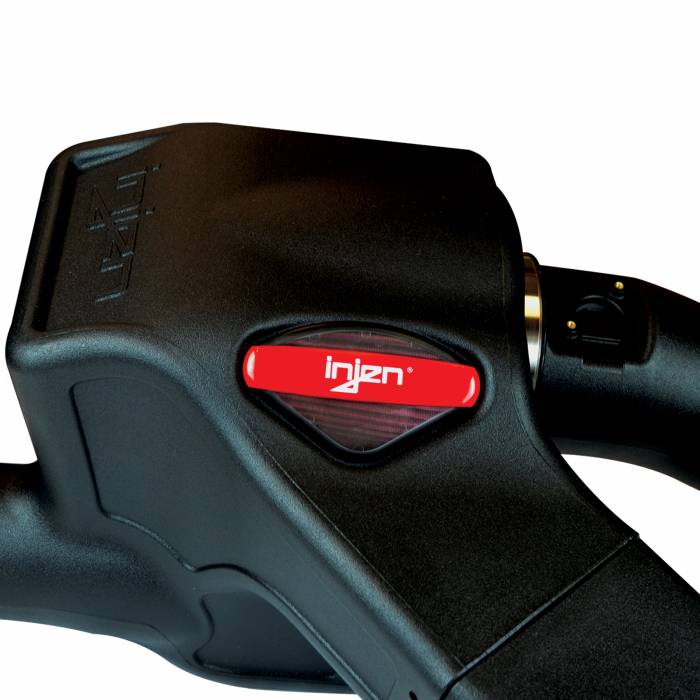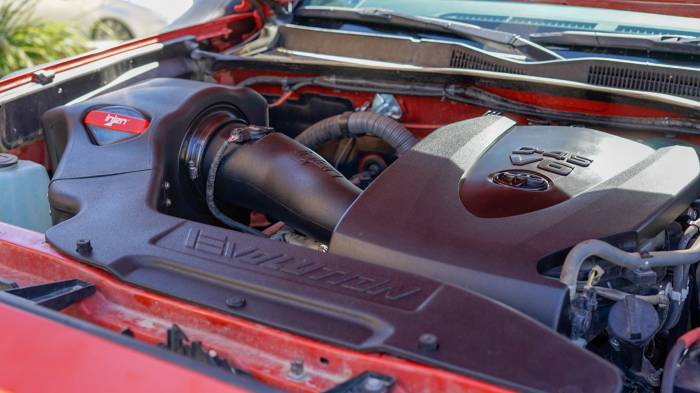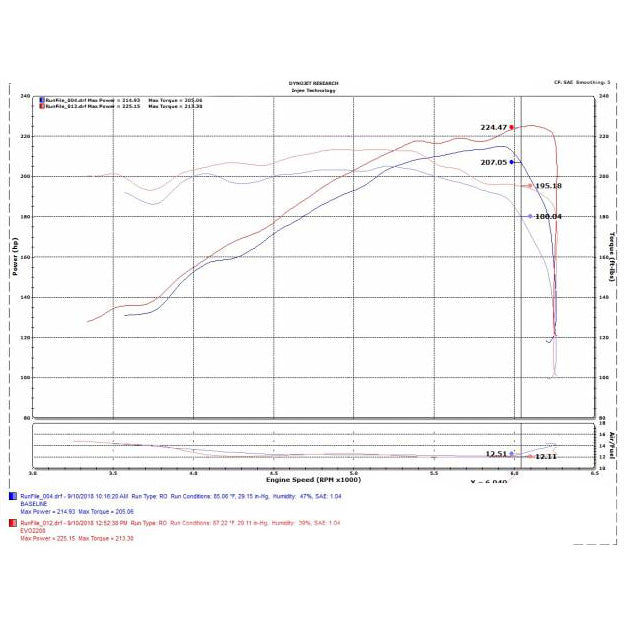 2016+ Evolution Tacoma Cold Air Intake System
---
CURRENT ESTIMATED LEAD TIME IS 45 DAYS
Please Note: The weather strip is not needed. The customer will need to use their OEM scoop (see instructions).
Let's Add Some HP to your Toyota Tacoma

Introducing the all-new Evolution sealed air intake system for the Toyota Tacoma V6 3.5L! This intake was designed using state-of-the-art engineering tools and techniques to produce the finest quality kit that is unmatched in the aftermarket. From the one-piece sealed housing that utilizes our all-new Injen Twist-Lock System (Patent Pending) to securely attach a massive 8-layer cotton gauze air filter in place all the way down to the premium hardware, Injen has put it all on the table to give you the best intake on the market.
Here is the best part, there is no cutting or drilling required for an easy installation process that does not require aftermarket tuning for exceptional HORSEPOWER and TORQUE GAINS right out of the box!
Compatible Vehicles: 2016+ TOYOTA TACOMA 3.5L V6 
Please Note: The weather strip is not needed. The customer will need to use their OEM scoop, see instructions.
Direct Fit for 2016-2020 Toyota Tacoma V6-3.5L
Dyno Proven gains of up to 17 hp and 15 lb-ft. of torque
Designed to work with the stock calibration
Aggressive intake growl under acceleration
Durable Roto-Molded Polyethylene construction
Ram air scoop is designed to capture the largest amount of cool air
Twist-Lock Technology* to securely integrate the air filter to the housing
Reinforced automotive grade silicone couplers
Fully serviceable Injen 8-Layer Oiled Cotton Gauze Air Filter
Replacement air filter part number X-1107-BR
Optional Injen air filter cleaning kit part number X-1030
Stainless steel band clamps with inner protective liner
Aggressive under hood appearance while maintaining an OE fit
Injen inspection badge allows you to check the condition of your air filter
Made in Pomona California, USA
Injen Technology Limited Lifetime Warranty
This product is not currently CARB exempt and is not available for purchase in California or for use on any vehicle registered with the California Department of Motor Vehicles.
*Patent Pending
Roto-molded Housing: The one-piece sealed housing utilizes the all-new Injen Twist-Lock System to securely attach the 8-layer cotton gauze air filter in place which eliminates the use of unnecessary parts and provides one of the simplest installations available. The EVO2200C housing also sports the all-new Injen Clear-View badge for a cleaner more aggressive under hood appearance.

Front Mounted Ram Air Scoop: The EVO2200C comes complete with our fully functional ram air scoop. This scoop feeds that hungry V6 with cool, fresh air for maximum performance!

Roto-molded Intake Tube: The EVO2200C Evolution Air Intake System uses a custom designed and dyno-tuned, intake tube to produce huge power gains while retaining an OE quality fit. The intake tube also includes our patented tuning process that funnels air at a precise rate past the MAF sensor. This patented tuning process ensures accurate fuel trims and aggressive power gains without the fear of check engine lights.

8-Layer Oiled Cotton Gauze Dry Air Filter: Thats massive! is all you will hear about this 8-layer oiled cotton gauze air filter that is included with the EVO2200C cold air intake system. This filter is uniquely designed to work with the Injen Twist-Lock System. Using our Twist-Lock technology has allowed our technicians to use the largest filter available for this application for maximum air flow and filtration efficiency. This giant air filter enhances the air volume resulting in increased power gains while making this installation process quick and easy.

Quality Hardware: Stainless steel Band Clamps with an inner protective liner to the reinforced automotive grade silicone coupler, every aspect is covered for a perfect and secure fit and easy installation.

Hassle-Free Installation: Make it easy! The Injen Evolution Air intakes that use our Twist-Lock System have been strategically designed to use fewer parts to provide the end user with one of the quickest and simplest installations available on the market today.

Dyno Proven: Clean and simple, NUMBERS talk! Injen has put in the time and diligence to stand behind our performance data. We put in the time to test and prove that we have developed a top-notch kit. After hours of designing and dyno testing, Injen is proud to say that the EVO2200C Evolution Air Intake system puts down numbers of up to 17 additional horsepower and 15 Ft.-lbs. of torque
Injen Technology offers a Limited Lifetime Warranty to the original purchaser against defects in material and workmanship on all intake systems, air filters, and hydro shields. Injen Technology will replace, at no charge, any intake pipe, air filter, or hydroshield considered by Injen Technology to be defective. Any and all warranty coverage is limited to the repair or replacement of the defective part only, at Injen Technology's discretion. Proof of purchase is required. The warranty does not cover incidental or consequential damages, damages caused from improper installation, nor does it cover the cost of installation or removal of the defective part or its replacement. All warranty items must be sent freight prepaid with a valid RMA (Return Merchandise Authorization) number and copy of original invoice.
ATTENTION STATE OF CALIFORNIA WARNING
WARNING: Cancer and reproductive harm - https://www.p65warnings.ca.gov/