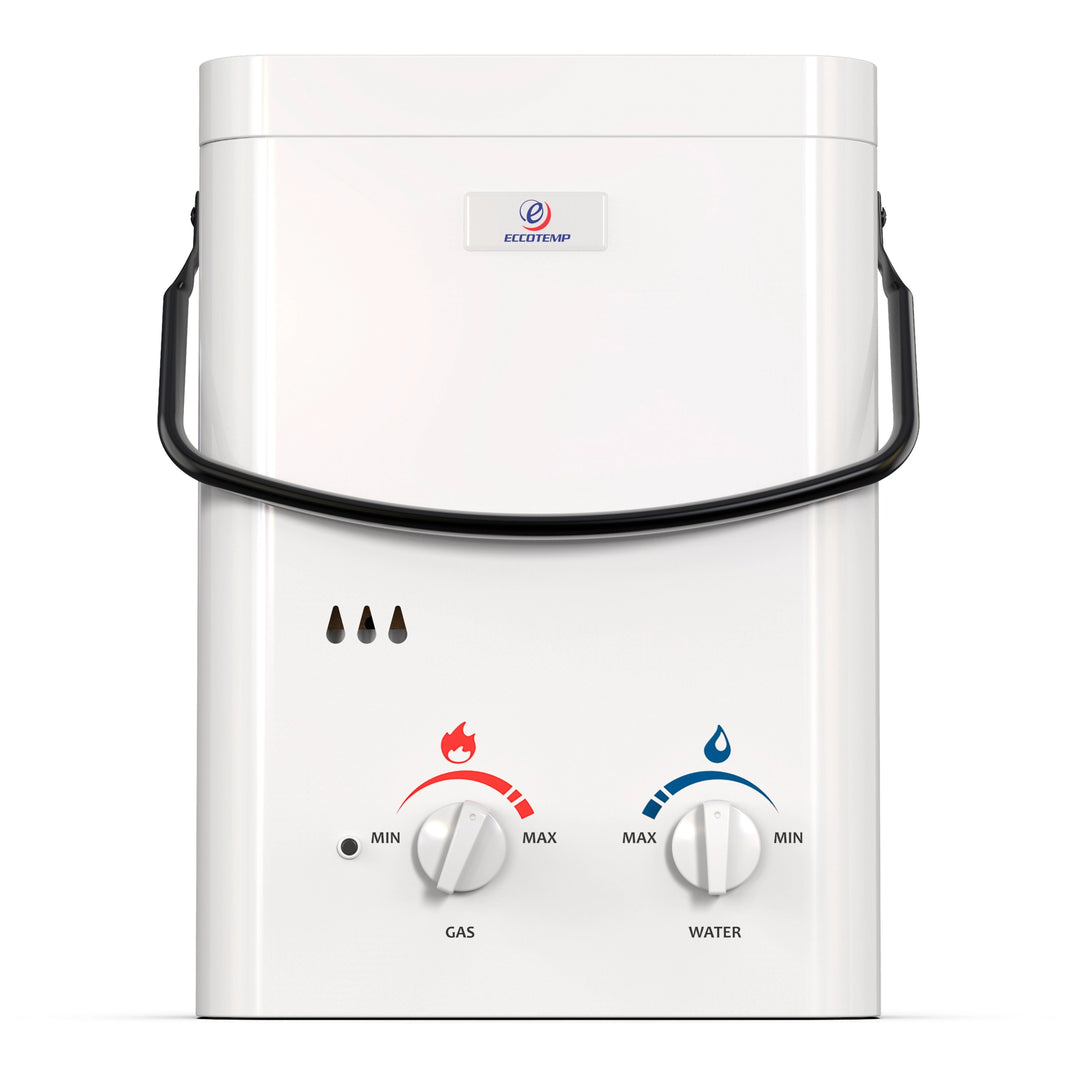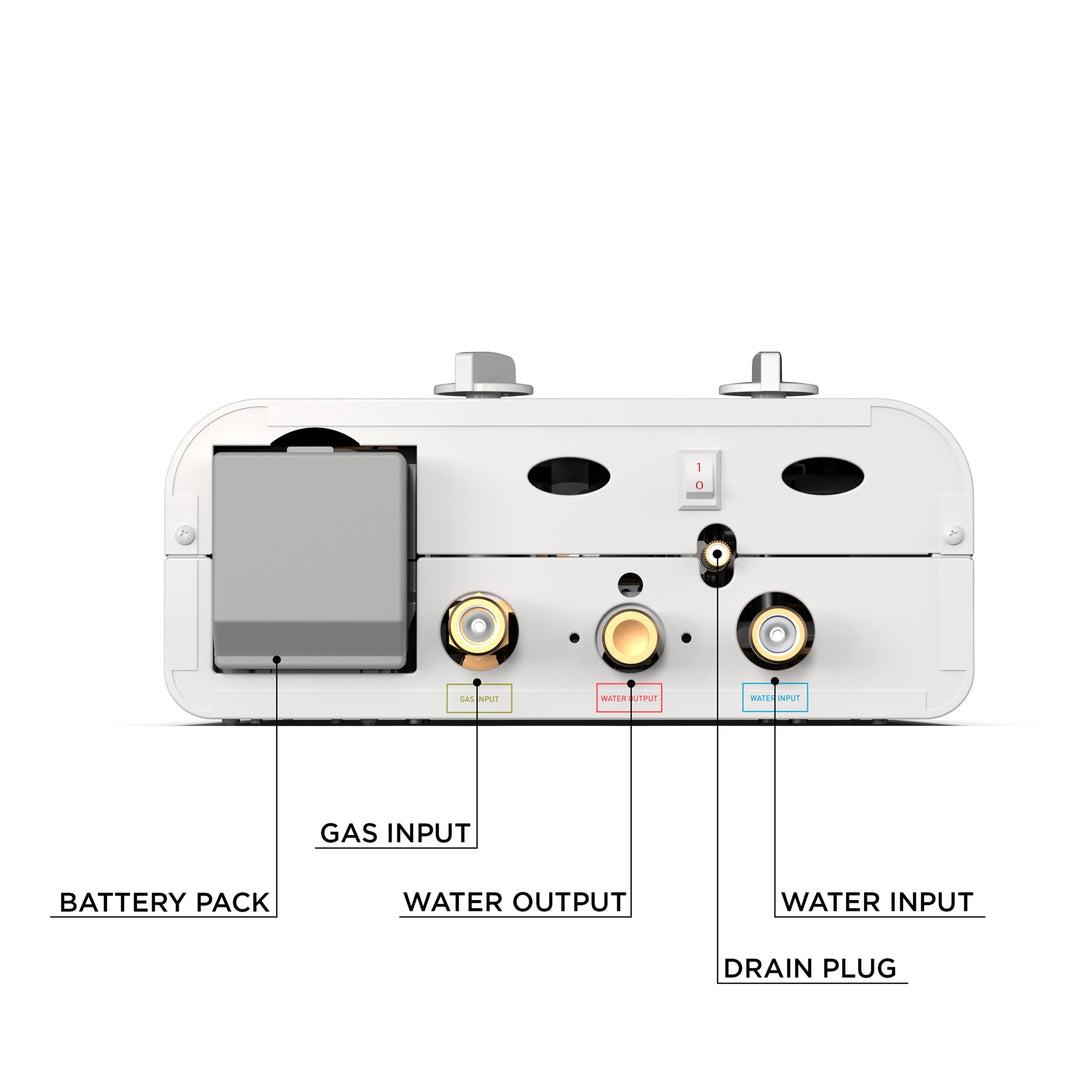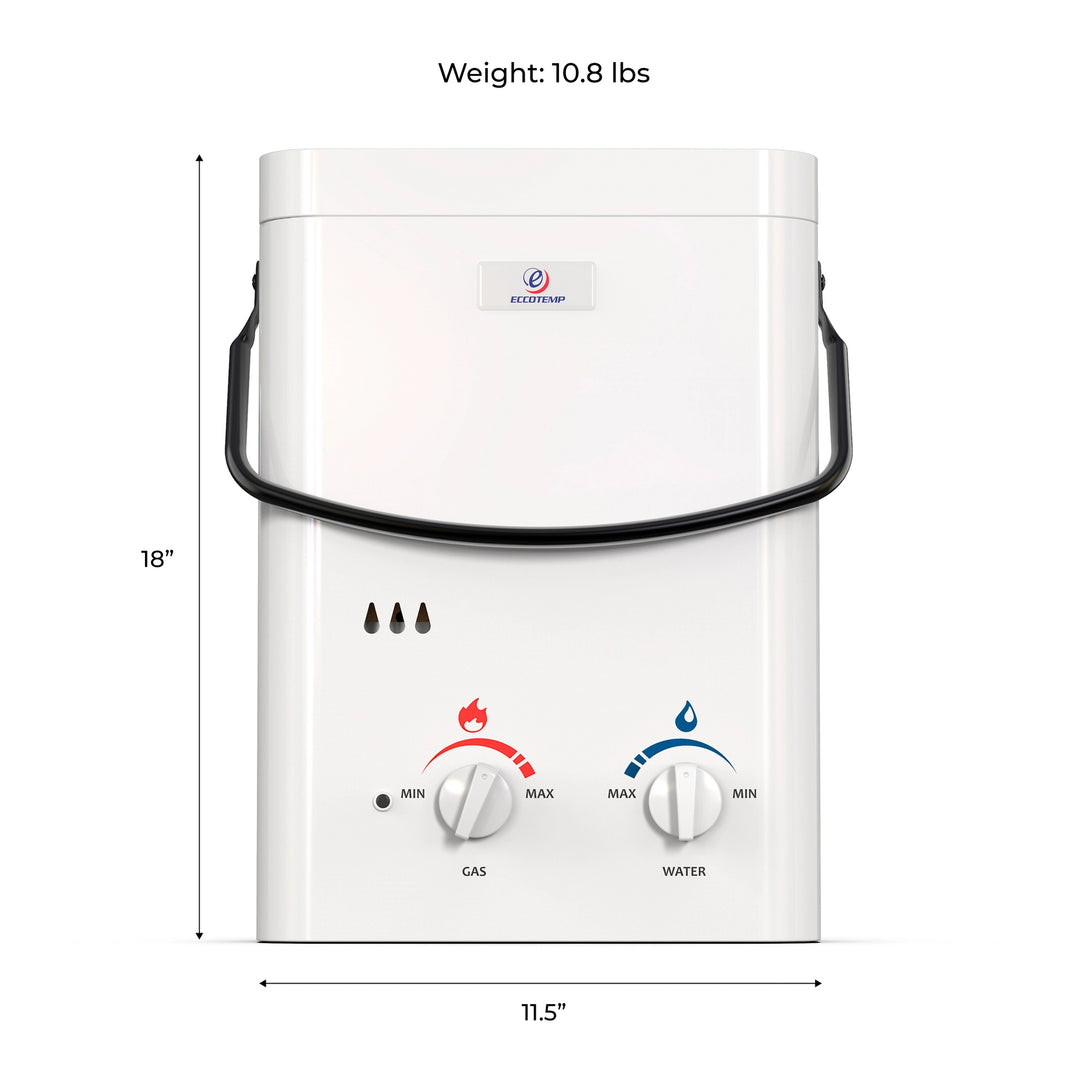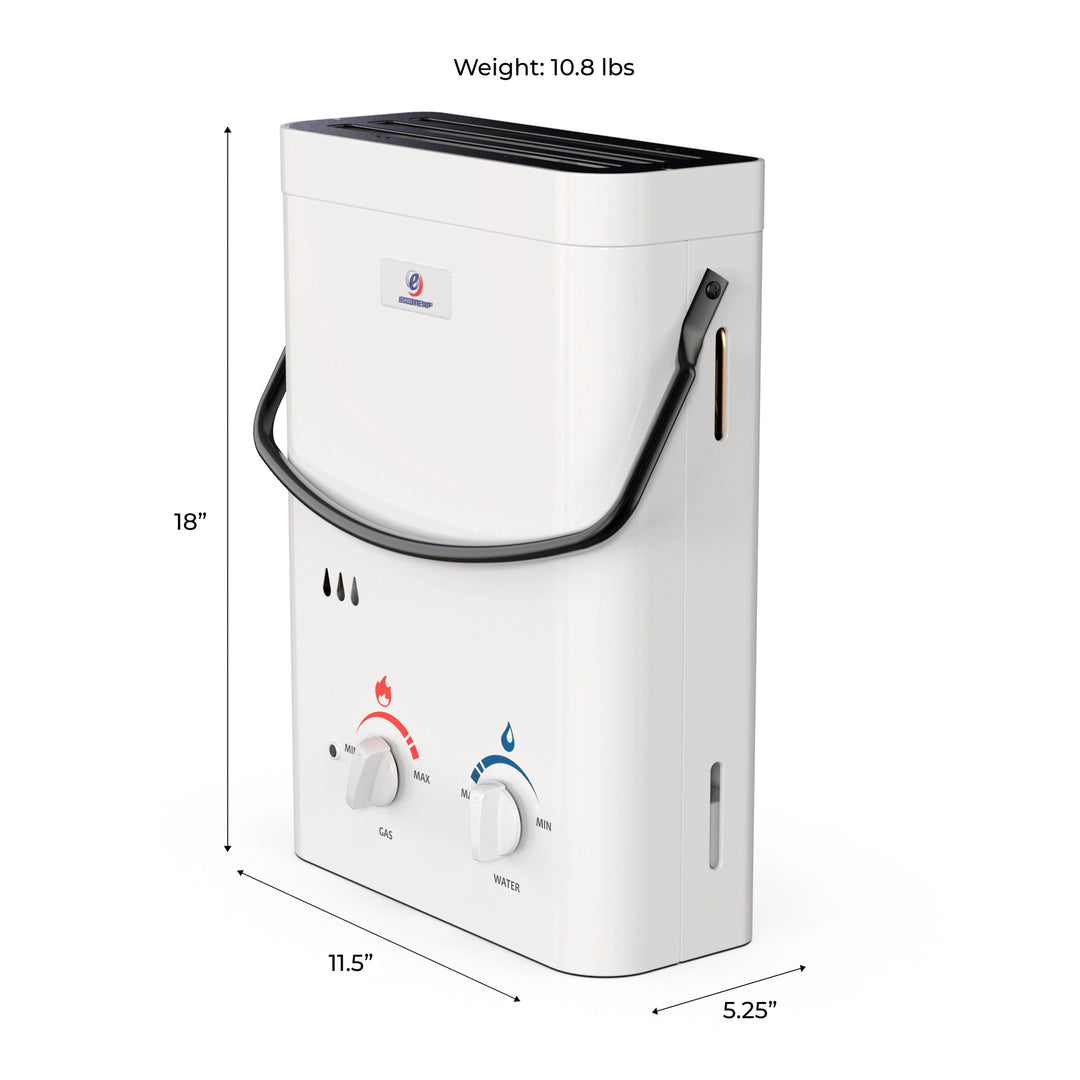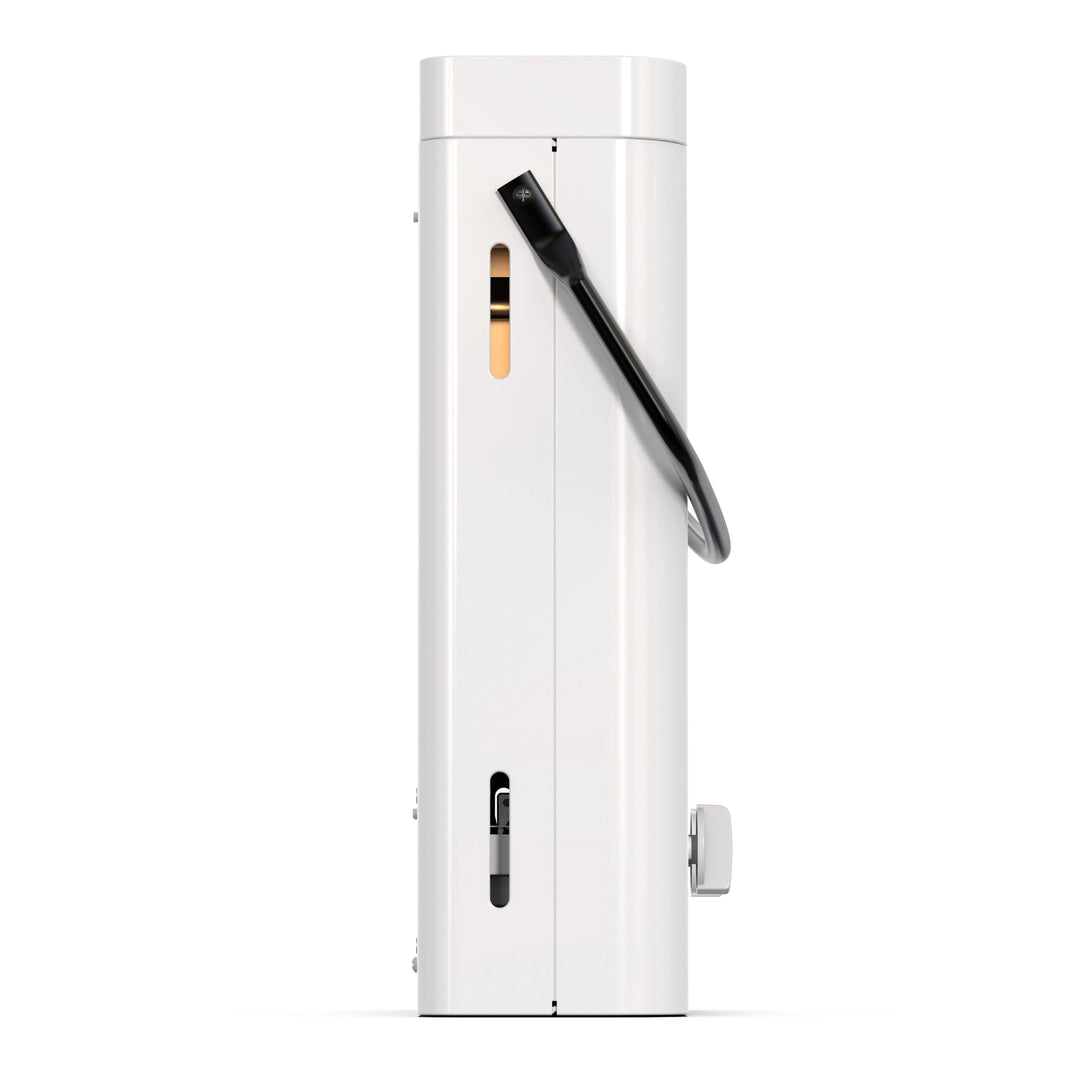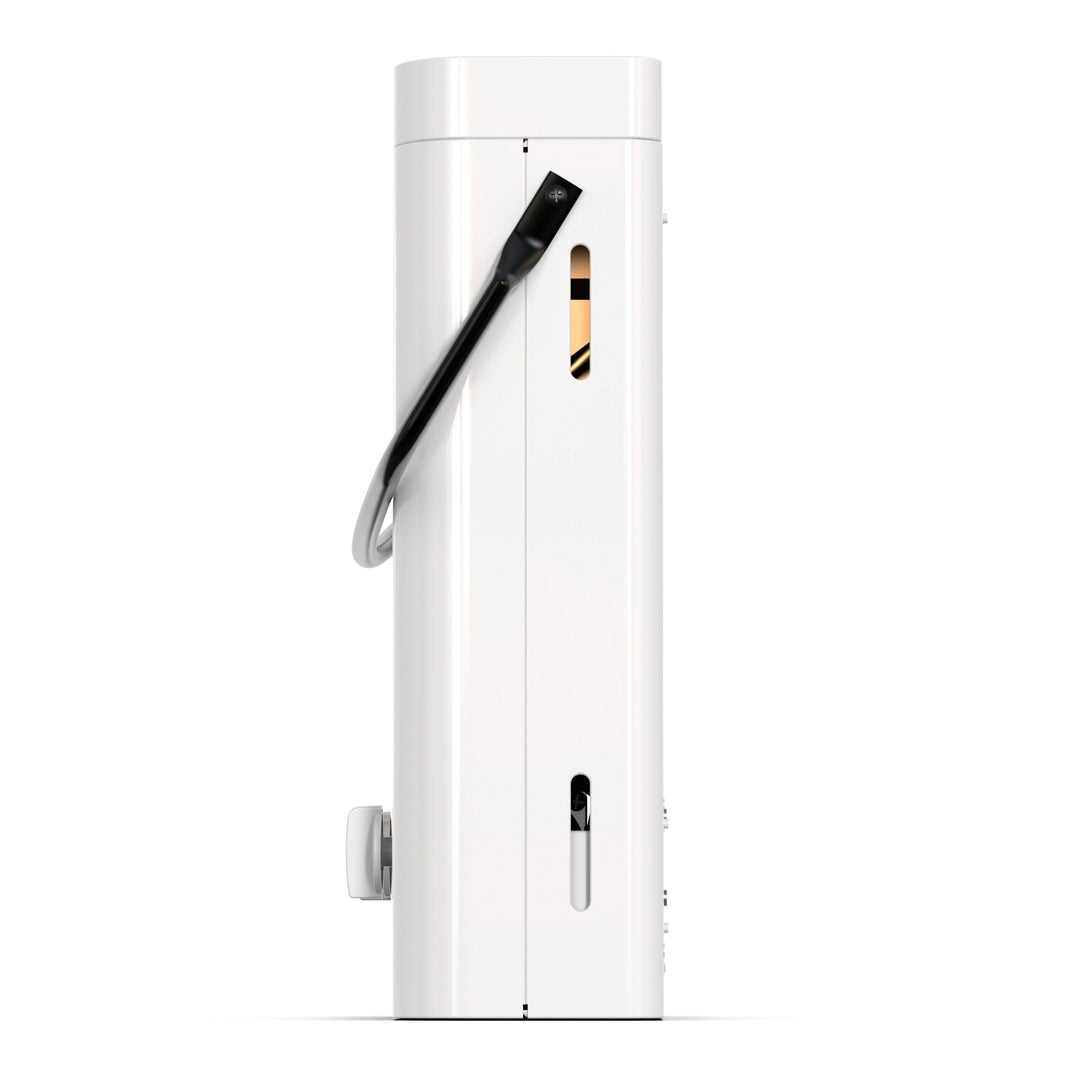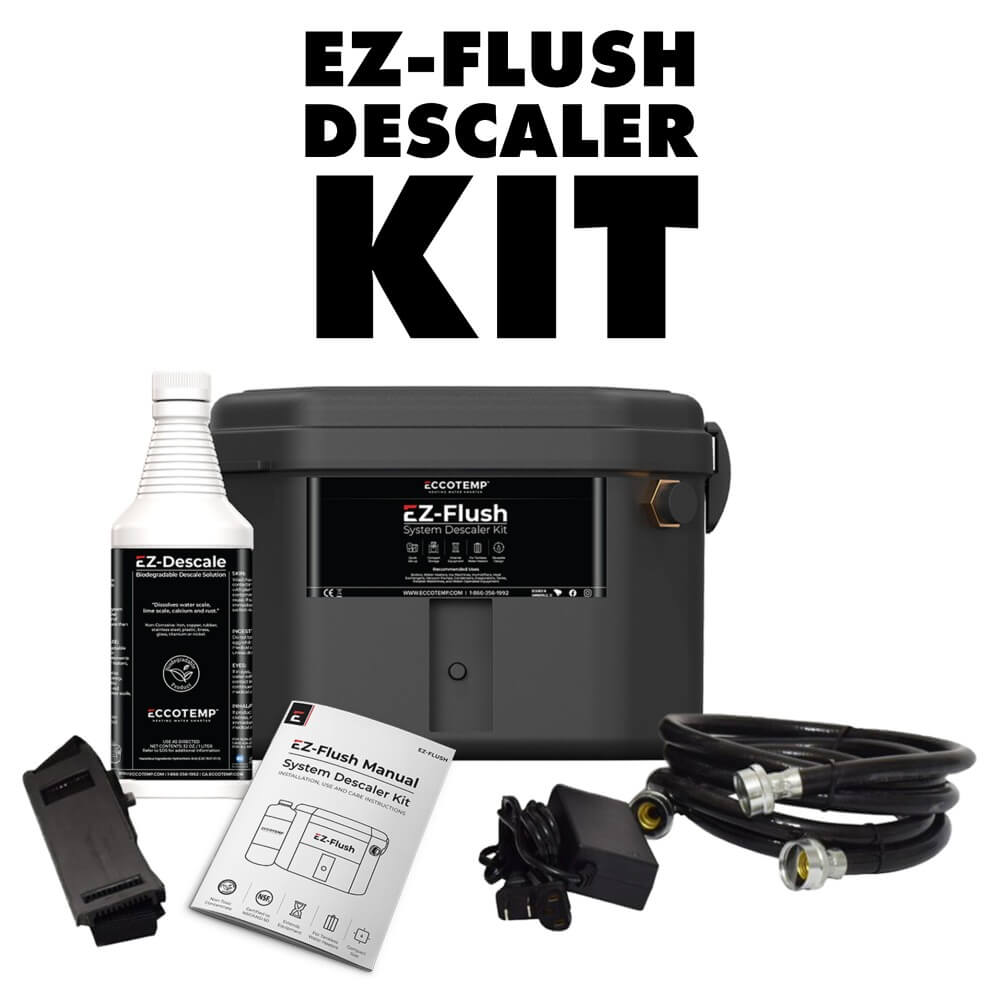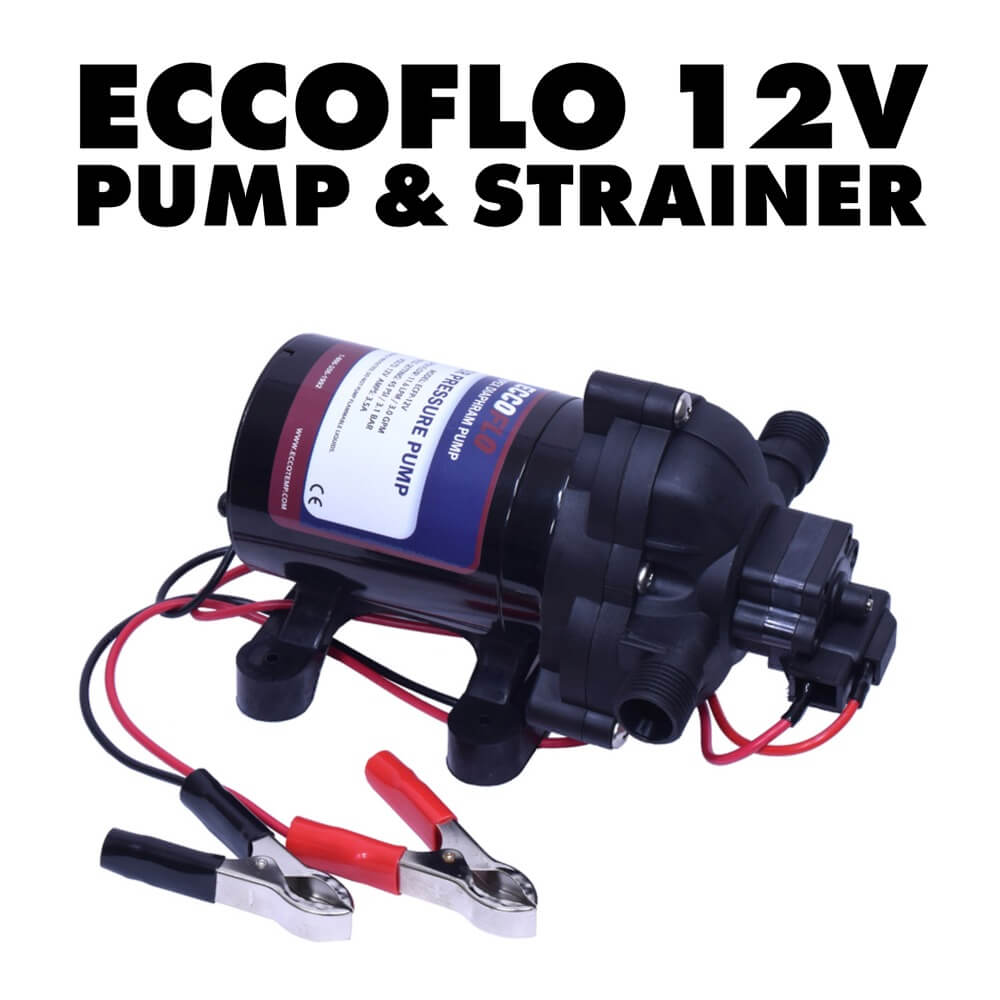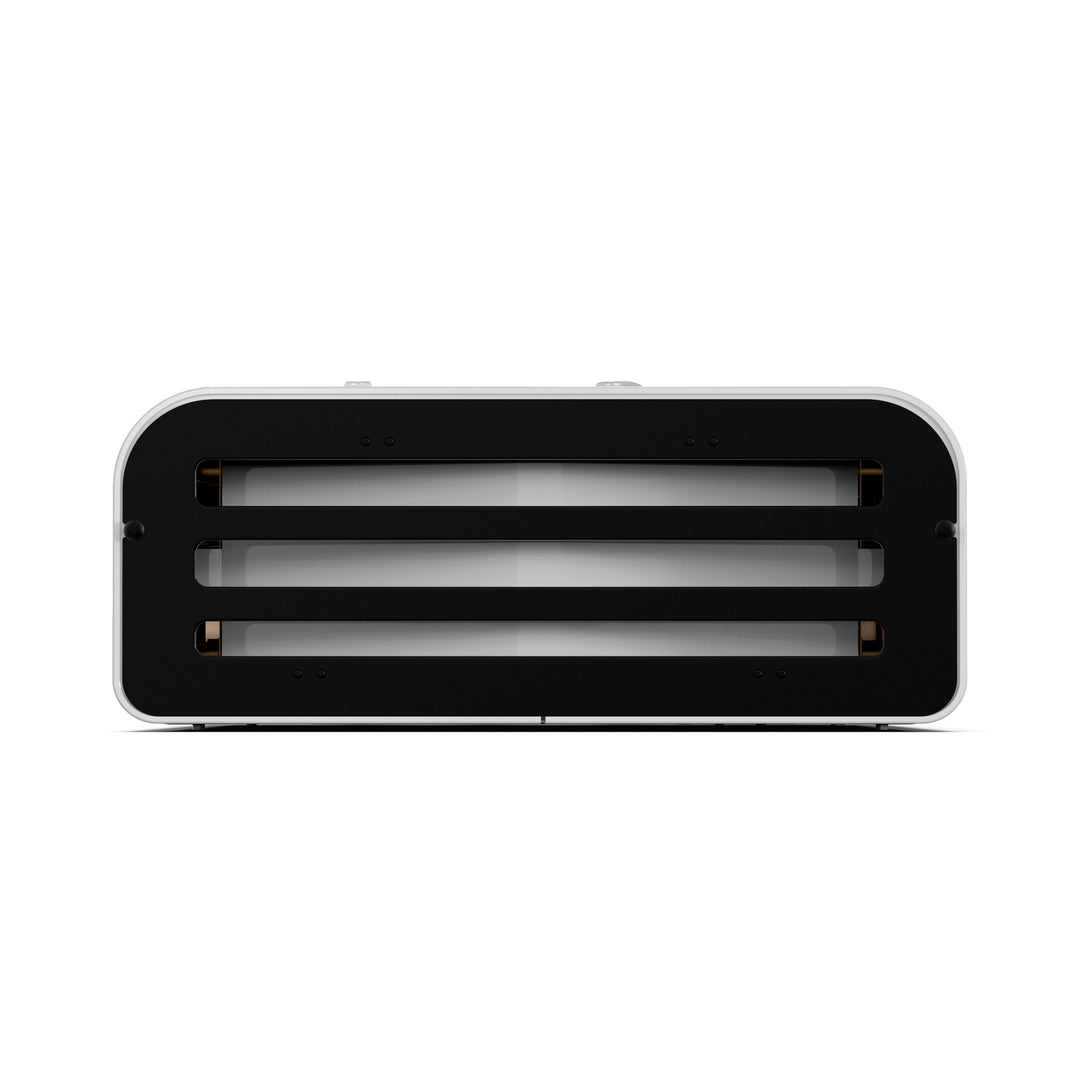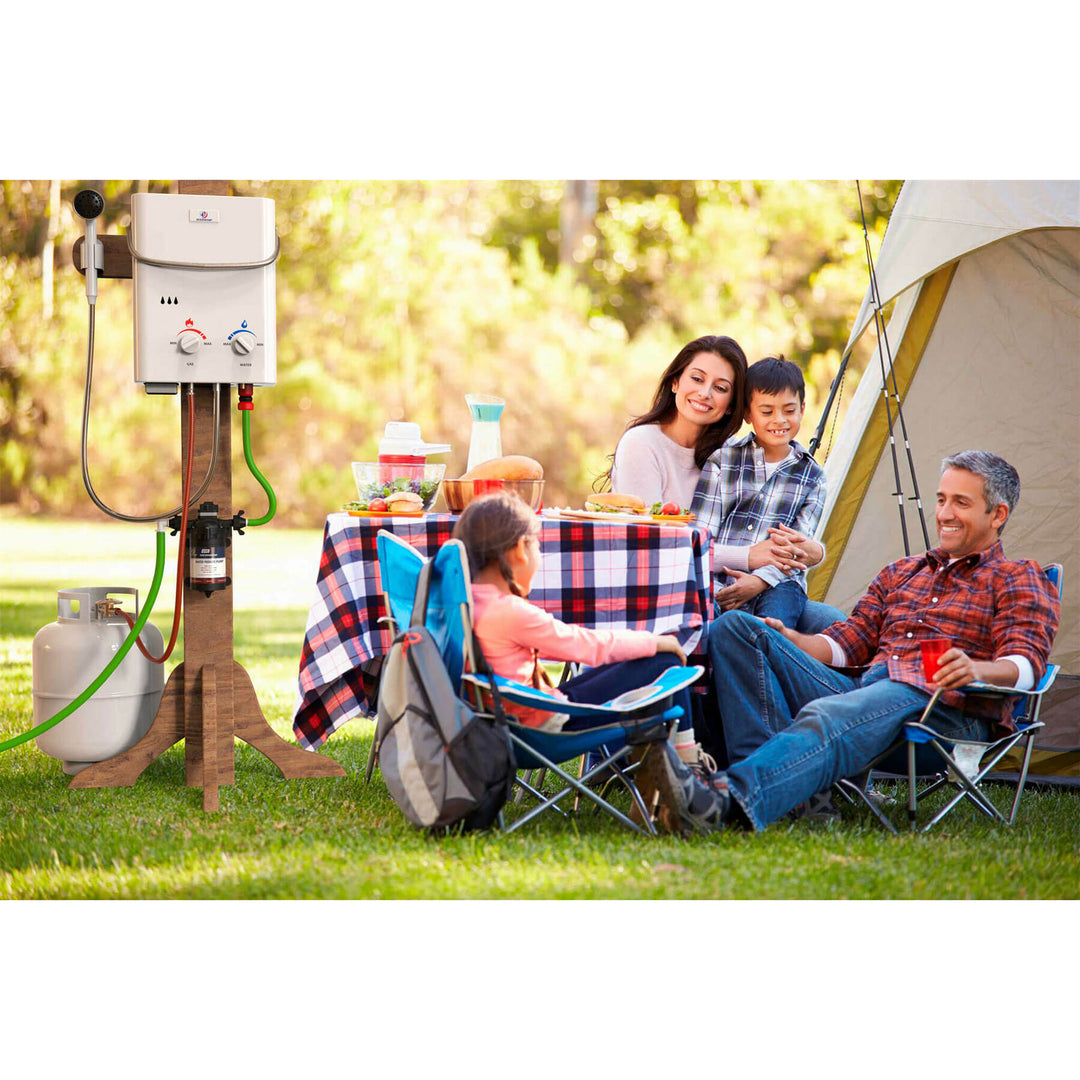 Eccotemp L5 Portable Outdoor Tankless Water Heater
Regular price
$ 199.00
Sale price
$ 159.00
Save $ 40.00
/
---
Whether you're camping with the family, spending a day at the lake, or lounging around the pool, sometimes all you need is a nice hot shower. Simply attach a garden hose and a 20 lb. propane tank and you are guaranteed to enjoy the luxury of endless hot water anywhere. The Eccotemp L5 Portable Propane Tankless Water Heater is the original and best-selling portable water heater on the market today. You get instant, endless hot water wherever you are. The L5 is perfect for campsites, cabins, or simply around the house. Wash your car, wash your boat, take a hot shower, or even wash your horse and the L5 will help make daily tasks much easier. The L5 is capable of reaching temperatures between 50 to 120 degrees Fahrenheit. This model includes an electronic ignition powered by 2 "D" cell batteries making it great for off-grid or any location where electricity is not readily available. The ideal operating range for the L5 is 20~80 PSI with a 1.5 GPM flow. It is compatible with 12-volt pumps and works perfectly with our EccoFlo Pump & Strainer.
Being Designed and developed in Summerville SC USA, The Eccotemp L5 is the only legal CSA Certified portable tankless water heater on the market that can legally be sold in the US and Canada!
Lightweight, easy to carry, and compact, makes using it for camping, hunting, in your Tiny Home, RV, Poolside, Washing Pets, Equestrian, Cleaning Vehicles, Greenhouses, or anywhere else that you need instant reliable endless hot water perfect for hot water anywhere you need it.
Runs on a standard 20 lb. liquid propane tank and is equipped with electronic ignition. Powered by 2 "D" cell batteries, making it ideal for on-the-go. Make the L5 even more convenient and pair it with the EccoFlo 12v water pump, allowing you to have hot water in the most remote locations!
Real, appointment-based dedicated support is available M-F, 8 am-8 pm EST. Eccotemp also offers live chat and a 24/7 self-help desk to keep you in HOT WATER. With educated technical support, manuals, and troubleshooting all available at your fingertip you'll have peace of mind when purchasing an Eccotemp product.
Supercharged 37,500 BTUs and rated at 1.5 GPM, the L5 can produce hot water with water pressure as low as 20PSI and achieve temperatures ranging from 50-120 degrees F. Simply adjust the water and gas flow to achieve your desired temperature.
What's in the box?
1 x L5 Portable Tankless Water Heater
1 x CSA Certified Gas Regulator and Hose
1 x 1/2" - 3/4" Garden Hose Adapter
1 x Hardware Pack
1 x 3/4" Quick Connector Set
1 x Roll of Pipe Tape
1 x Instruction Manual
1 x Shower Head and 6 ft. Hose
Recommended Uses:
Camping
Emergency Preparedness
Off-Grid
Animal Washing
Food Trucks
Outdoor Shower
RV's
Pool Side Shower
Outdoor Recreation
Hunting
Cabins
Tiny homes
ADD-ON - ECCOFLO 12V PUMP AND STRAINER:
The Eccotemp EccoFlo is a portable compact water pump allowing pressurized water wherever you need it. Whether you're needing to pull water from a creek to your Eccotemp Portable Tankless Water Heater or you need to transfer liquids from one area to another, the EccoFlo is the perfect tool for the job.

The EccoFlo is CE Certified and compatible with any of our portable tankless water heaters and can be used in any scenario where you need to pump or pressurize liquids. With a self-priming feature this allows the pump to safely run dry without any damage.

The EccoFlo is designed to turn on and off as you turn your water tap nozzle on and off. Powered using only 12V, this water pump can be used virtually anywhere and comes with everything needed for a quick and easy installation.

Recommended Uses: Water heaters, RV, Marine, Automotive, Agriculture Spraying Waterlines, Water Operated Equipment, Beverage Processing, Filtration and Solar Water Systems


Product Features:
3.0 GPM (Gallons per minute), 45 PSI, 12 Volt, 3.5 Amps

Delivers reliable performance in high flow, moderate pressure application

CE Certified

Self-Priming

Soft, Noise Absorbing Mounts

Can safely run dry

Snap-in 1/2" Port Fittings

Made of Corrosion Resistant Materials

What's in the Box?:
1 x Instructional Manual

12V Pump

Sediment Strainer

2 – ½" Threaded Adapters

1 – ½" 90º Barbed Adapter

1 – ½" Barbed Adapter

Red & Black (+/-) Alligator Clips
ADD-ON EZ-FLUSH DESCALER KIT:
The Eccotemp EZ-FLUSH System Descaler Kit is the answer to any water scale, lime, or rust deposit build-up in virtually any piece of water based equipment. The EZ-FLUSH system has been designed to work seamlessly with Tankless Water Heaters and is compact for easy use and storage. It includes our Eccotemp Descaler that is specifically made to dissolve the toughest build-up and is a non-toxic concentrate which is certified to NSF/ANSI 60 for use as a cleaner in potable water systems. Keep your Tankless Water Heater running at full efficiency and ensure it provides hot water for years to come with the Eccotemp EZ-FLUSH System Descaler Kit.
 

EZ-FLUSH System Descaler Kit Features:
110-volt UL listed power cord

Standard 3/4-inch connections

ON & OFF Switch

Compact Design
 
Some additional Eccotemp Descaler Features:
Certified NSF/ANSI 60

Non-Corrosive

Non-Toxic

Biodegradable
 
Kit Includes:
EZ-FLUSH System Descaler Kit

Built in 1.8 GPM Pump

1 quart of Eccotemp Descaling Solution

(2) 5-foot Rubber Hoses