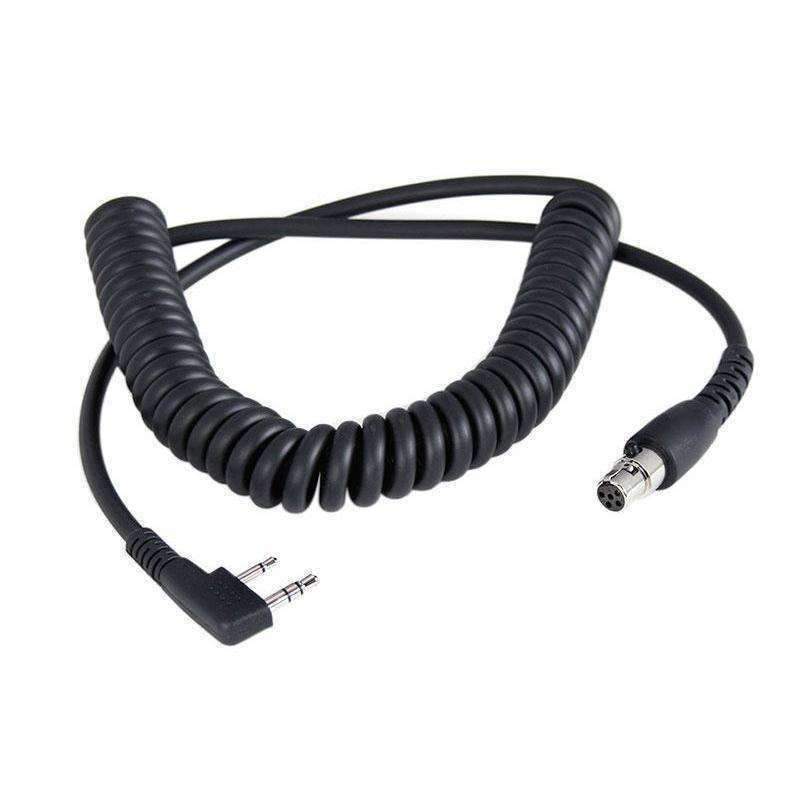 Rugged and Kenwood Handheld Radio | Headset Coil Cord
---
Coil cord for select Rugged, Kenwood, HYT, and Relm 2-pin handheld radios. Connects the radio to the 2-way racing headsets. Add this coil cord to your Rugged Radios handheld and H42 headset to make our popular crew chief kit!
Works with the following radios:
Rugged
R1, RDH-X, V3, RH-5R, RDH16C
Kenwood
TK208, TK2100 PRO TALK, TK2101 PRO POWER, TK2130 PRO TALK XLS, TK220, TK240, TK240D, TH248, TK250, TK260, TK260G, TK270, TK270G, TK308, TK3100 PRO TALK, TK3101 FREE TALK XL, TK3102 PRO POWER, TK3130 PRO TALK XLS, TK3131 FREE TALK XLS, TK320, TK340, TK340D, TK348, TK350, TK353, TK360, TK360G, TK370, TK370G, TK372G, TK373, TK430, TK431, TK2160, TK2170, TK2200, TK2202, TK3160, TK3170, TK3173, TK3200, TK3201, TK3202
HYT
TC620, TC700EX
RELM
RPV516A, RPV599A, PLUS, RPU416A, RPU499A PLUS
3-Year Limited Warranty
Rugged Radios warrants its Radios, Intercoms & Headsets to be free from manufacturing defects in material and workmanship under normal use for a period of three (3) years from the date of purchase.
General Mobile Radio Service, or GMRS radios, operate on specific UHF1 frequencies around 462 MHz and 467 MHz that are set aside by the FCC for general public use. UHF excels in transmitting through wooded environments, around town, or in any situation where there are obstructions when compared to other frequency ranges like VHF2. Because of this, GMRS is popular for overland, Jeep, camping, outdoor/adventure, and general recreational uses.
A valid FCC license is necessary to legally operate a GMRS radio. More info here