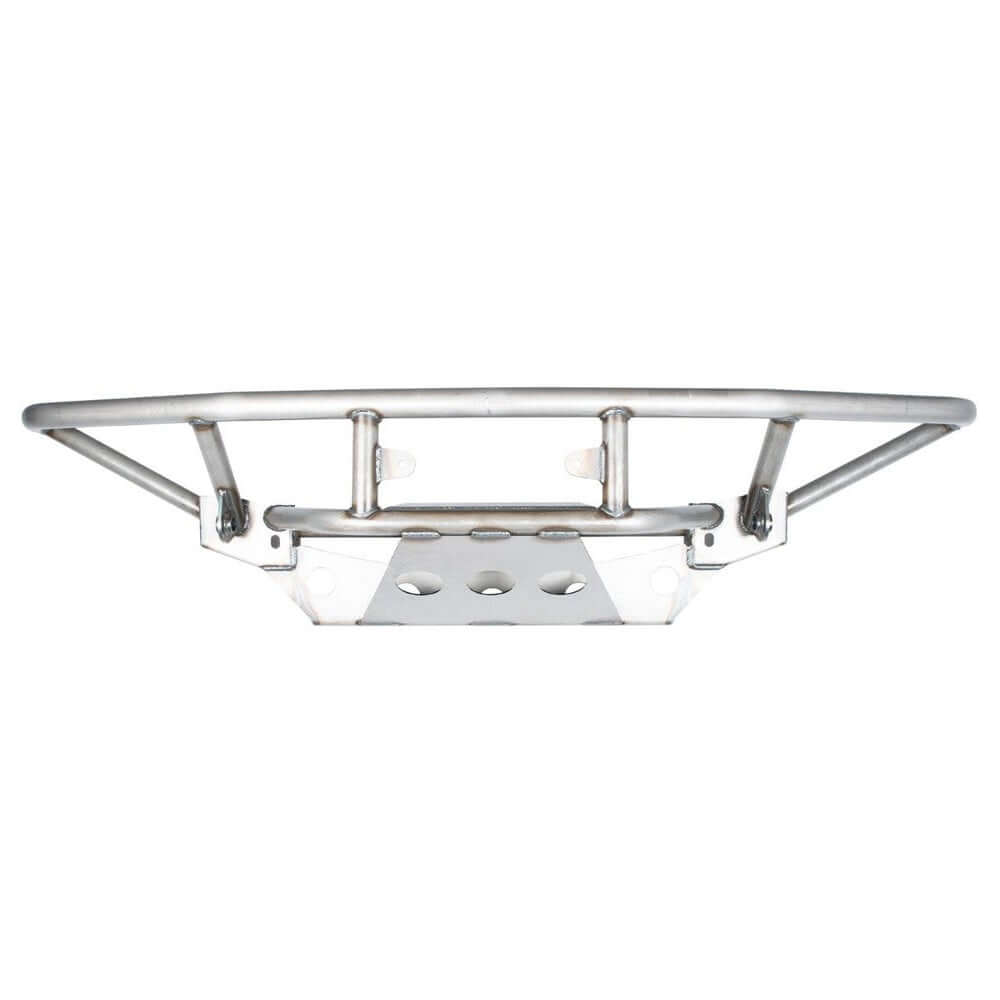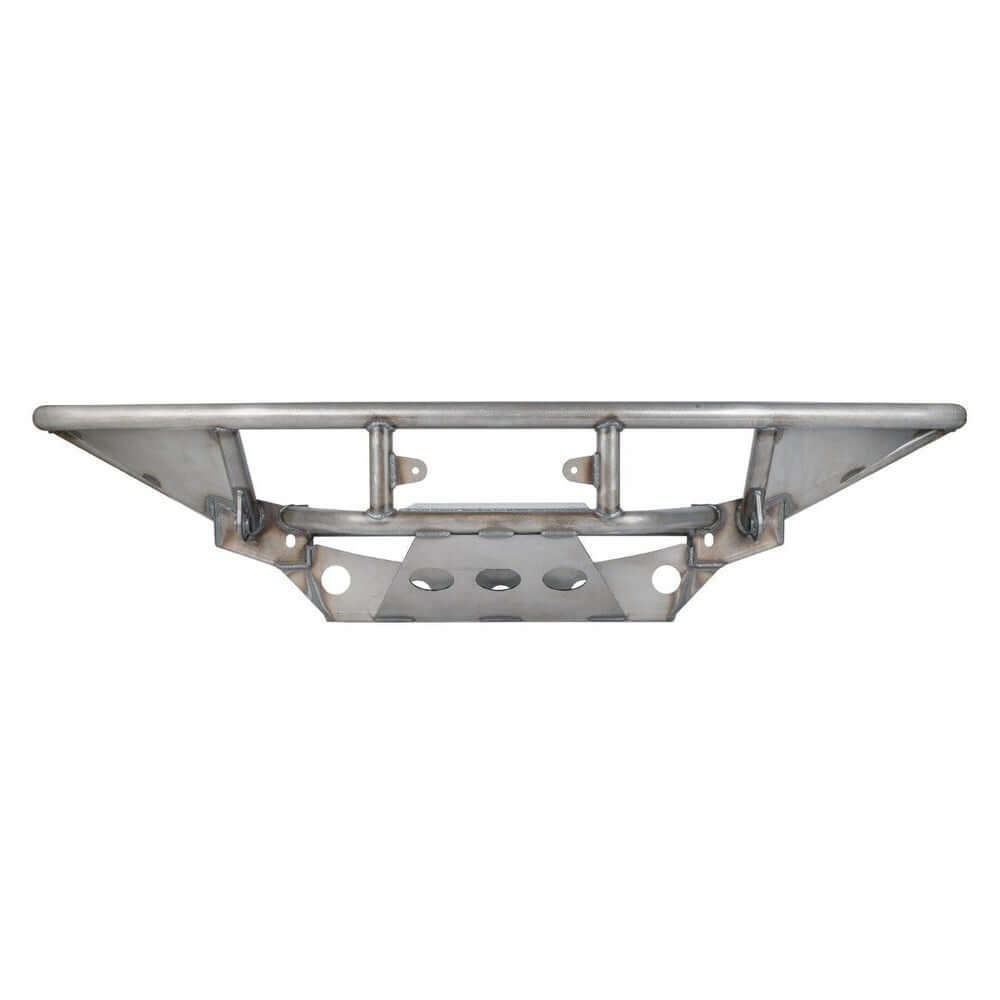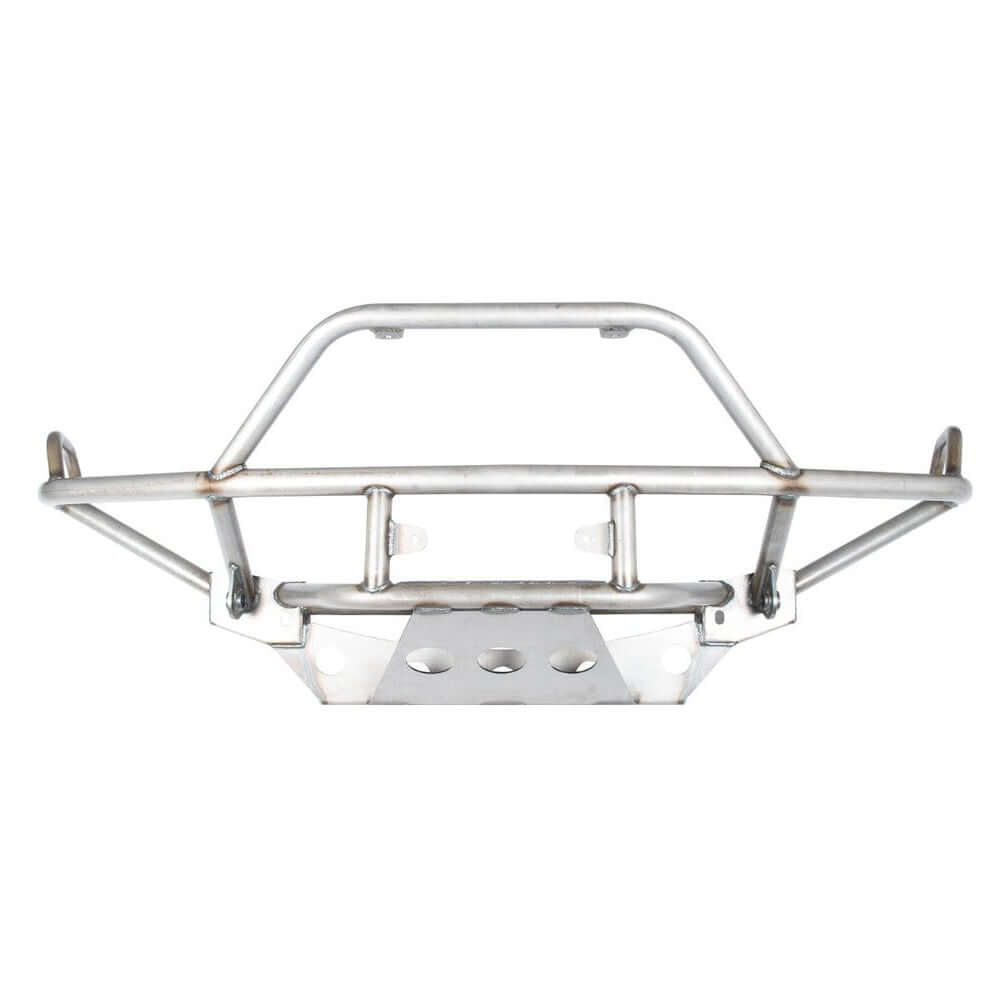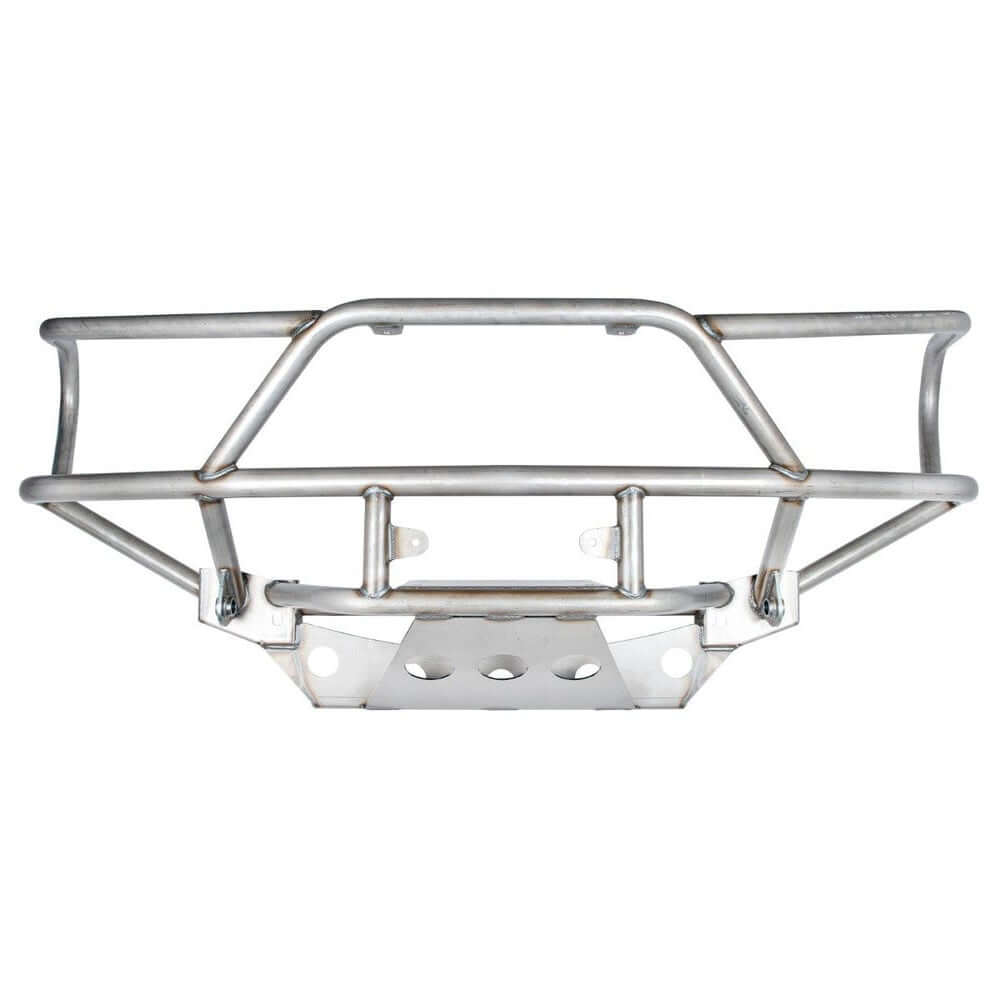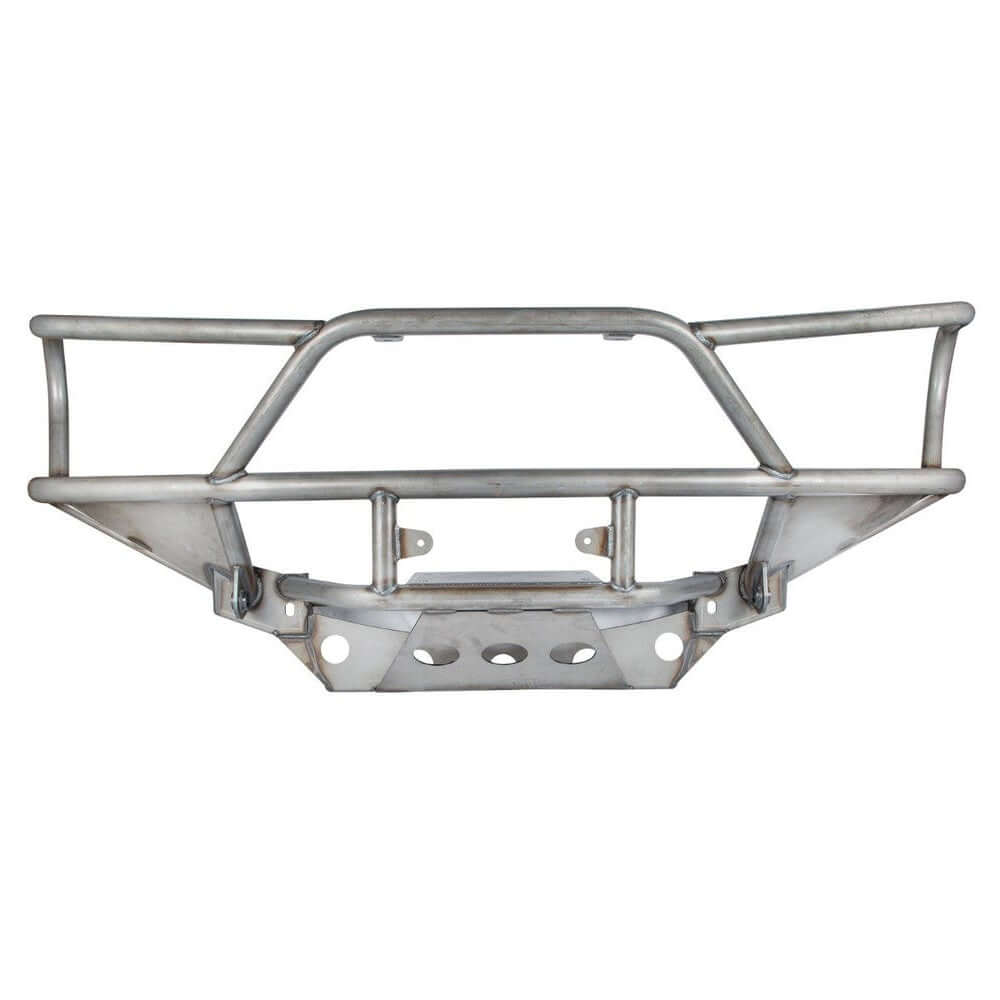 1995-2004 Toyota Tacoma All-Pro Baja Series Front Bumper
---
As you know, the Toyota Tacoma is a superb off-road vehicle, but the stock bumper and trim are lightweight pieces that provide little or no protection to the front end of your Tacoma when you're off-road.
Fits 1995-2004 Toyota Tacoma

Racing inspired "Pre-Runner" styling

High clearance design with improved approach angles

Fits most 10,000-lb winches with a 4-1/2" X 10" mounting pattern

Optional "Baja Taco" Headlight Hoops & Filler Plates

Completely bolt-on (except on 98-00 models – see instructions)

Integrated skid plate

Integrated winch and fairlead mounts

(2) Heavy duty recovery recovery points

(2) Light mounting tabs

Lower radiator protection

Hardware included

MADE IN THE USA

Installed Weight = 65 lbs
All-Pro Off Road has designed a Front Winch Bumper for 95-04 Tacomas to protect the front end of your Toyota, improve off-road capability, and allow for the mounting of up to a 10,000-lb. capacity recovery winch with remote solenoid (use of an integrated solenoid winch will require grille trimming). The winch mounting surface has the common 10″ x 4.5″ bolt pattern used by Warn and other winch manufacturers. Tabs are included for mounting a winch fairlead.
This bumper is mostly built from heavy-duty .120 wall, 1.75″ and 1.5″ diameter tubing with CNC laser cut and brake formed 3/16″ plate steel for the winch structure and mounting plates. The sides wrap around the fenders and there's a bottom hoop that serves as protection for the low hanging radiator with an integrated steel skid plate. All-Pro offers additional skid plates that attach to the bumper and protect the IFS and transmission (the factory skid plate is not compatible). Approach angles are greatly improved because the bumper tucks up and out of the way, providing much more clearance than the factory bumper.
This bumper ships unpainted so that you can finish it to your liking. It simply bolts on using the factory hardware (see instructions for 98-00 models below). We have included 2 light mounting tabs so that you can easily mount up to 6″ lights. Please note turn signal mounts are not included, but you can either re-use your stock turn signals with some simple modifications or use universal style lights available at most parts stores. Another option is to modify the factory corner lights to accept a filament bulb (1157 style) so they will function as a marker AND a turn signal light, eliminating the factory turn signal completely.
The "Baja Taco" options may be added to the Base Model bumper to make it even more suited to the multi-purpose intent of the Baja Taco, as well as give it a mean look! Aggressively styled tubular Baja Taco Headlight Hoops act as brush guards to protect the Tacoma's front corners when chasing through the heavy brush (Note: the Headlight Hoops option deletes the Side Protection Hoops from the standard bumper model). Baja Taco Filler Plates are four pieces welded into the bumper between the tubes on either side to provide protection from hazards closer to the ground. If ordered with a Base Bumper, these options come installed (welded on).
Radiators on some Tacoma trucks hang below the frame and may interfere with bumper. We suggest replacing these with a shorter radiator found on the 95-06 2WD Tacoma with 2.4L.

Suitable aftermarket radiators include Performance Radiator #1774, Napa #2740, or similar.

The lower portion of the windshield wiper fluid tank will be visible after installation. Although this will not affect functionality, some customers find this visually objectionable. If you are concerned about the wiper fluid tank showing, we recommend you spray paint the tank with black paint or replace the tank with an aftermarket wiper tank kit in a different location in the engine compartment.

Note for installation on 1998-2000 Tacoma: You will need to trim the front frame rails and weld-in the included frame brackets to install this bumper on a 1998-2000 Tacoma. Read the instructions completely before ordering.