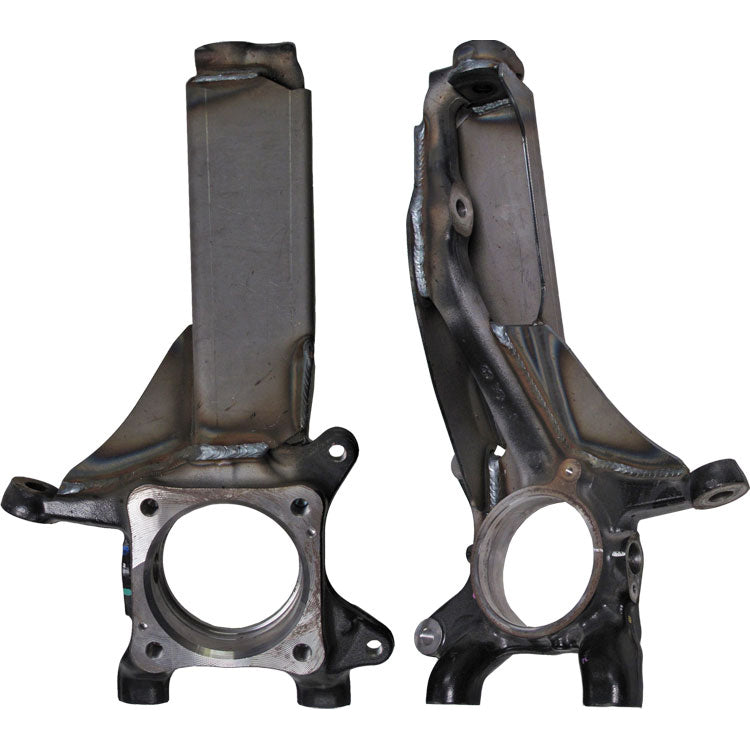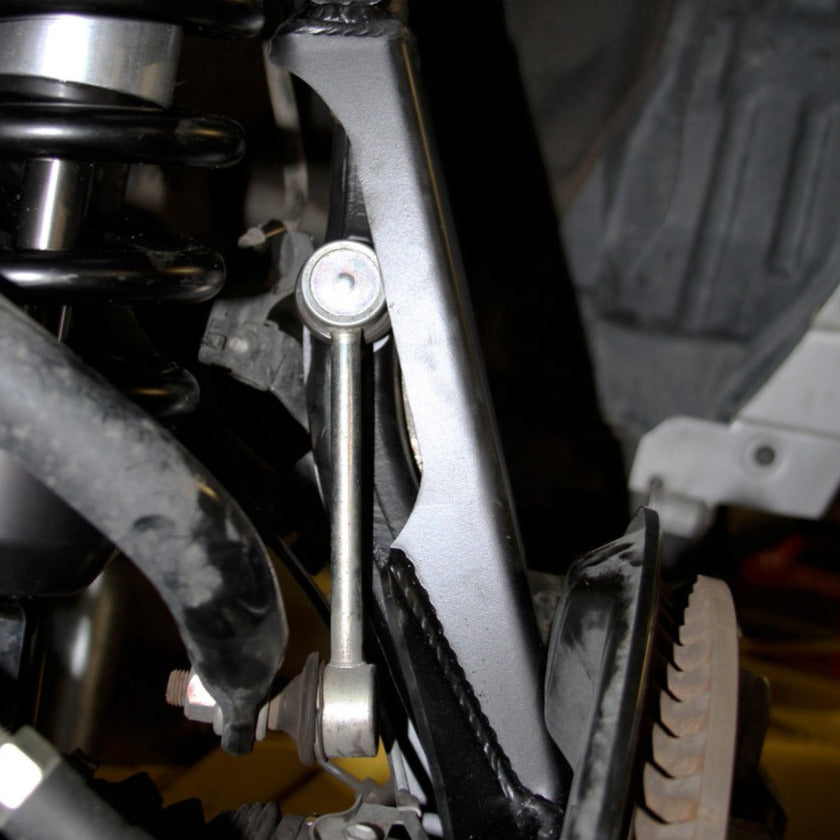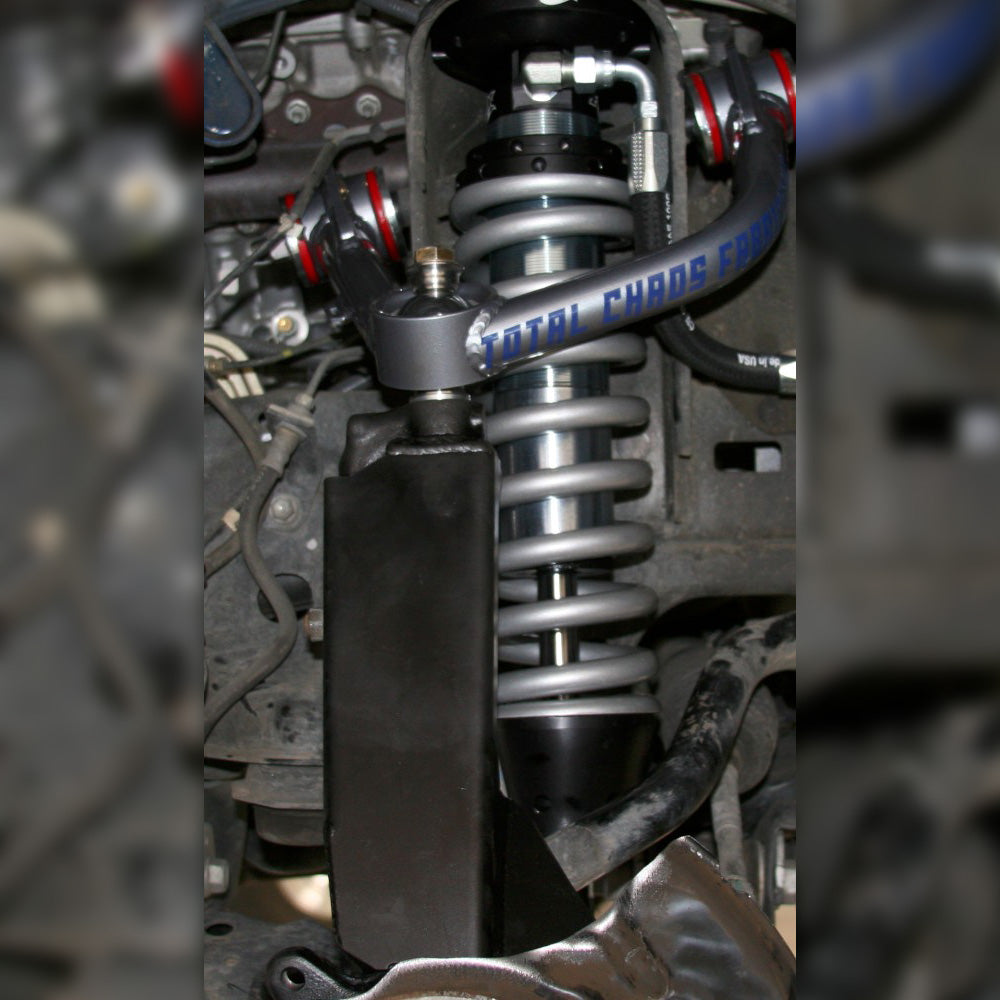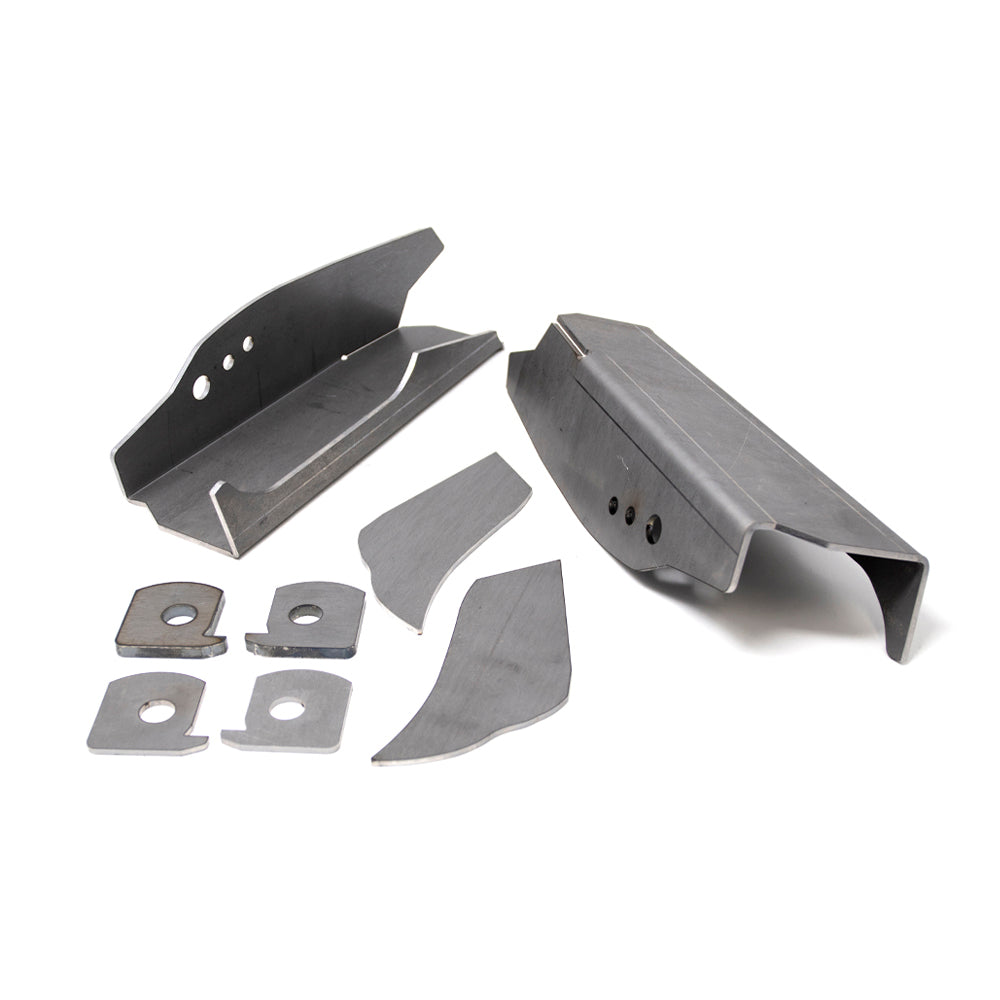 2005-2023 Toyota Tacoma | Weld-On Spindle Gusset Reinforcements - With Swaybar Mounts
---
Why?
These gussets were designed to reinforce a known weak link on your Toyota. Unexpected harsh front impacts at high speed or while under braking can cause catastrophic damage to your factory spindle/knuckle. These weld-on gussets were originally designed for the US military and their 8000 lb. body armored vehicles. Don't get stranded on the trail. Protect your OE parts.
Features:
Must have reinforcement for anyone who wants to play in the dirt!
Strengthens spindle uprights and prevents the knuckle from being damaged during hard impacts.
Retains the factory sway bar and includes an additional steering arm gusset.
1/8'' prebent laser cut mild steel brackets.
Welding and grinding are required to install.
Factory spindles are forged, not cast and gussets can be MIG or TIG welded directly to them.
Trucks running factory back spacing wheels must run 1.25'' wheel spacers. To clear without spacers, aftermarket wheels must have a maximum backspace of 4.5'' for 16'' wheels and 4.75'' for 17'' wheels.
Kit includes 1 pair of gussets for driver and passenger side.
Designed for use with TC uni-ball upper control arms. May not be compatible with other manufacturers' control arms and hardware.
These are model specific. Check your year, make & model.