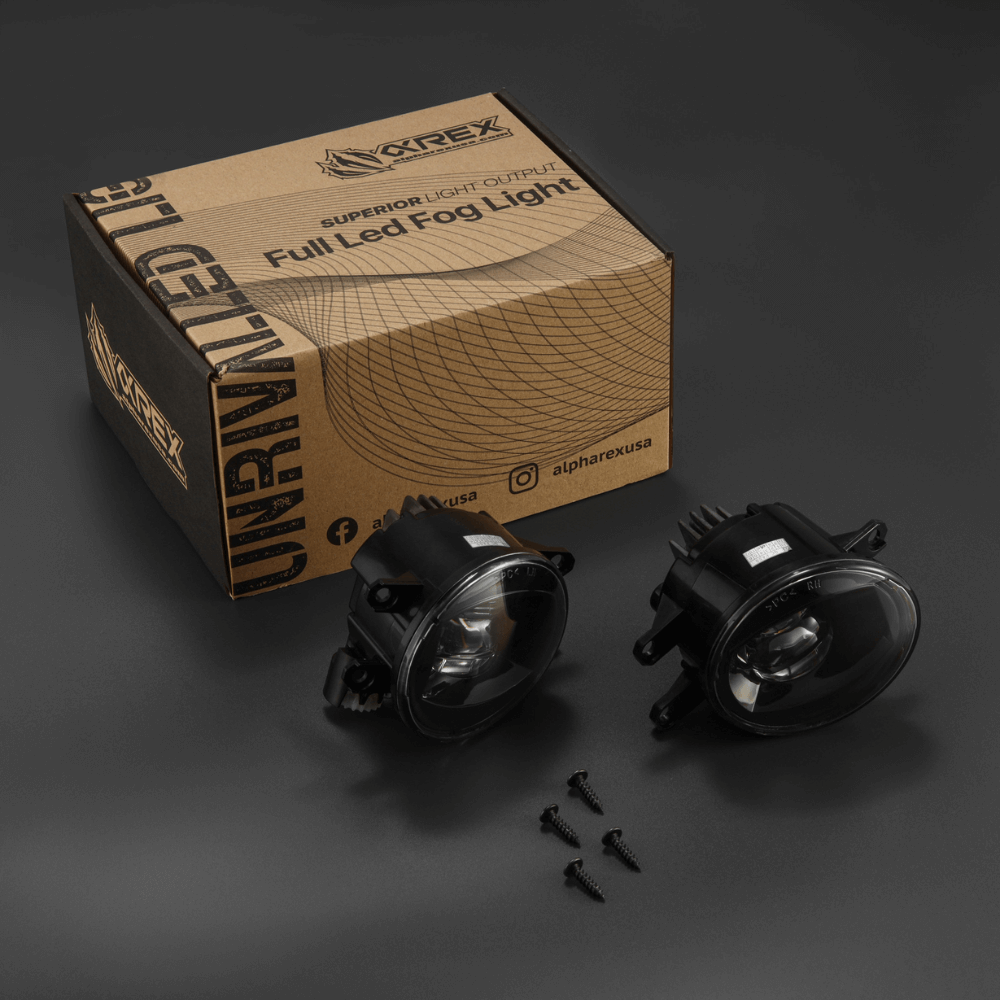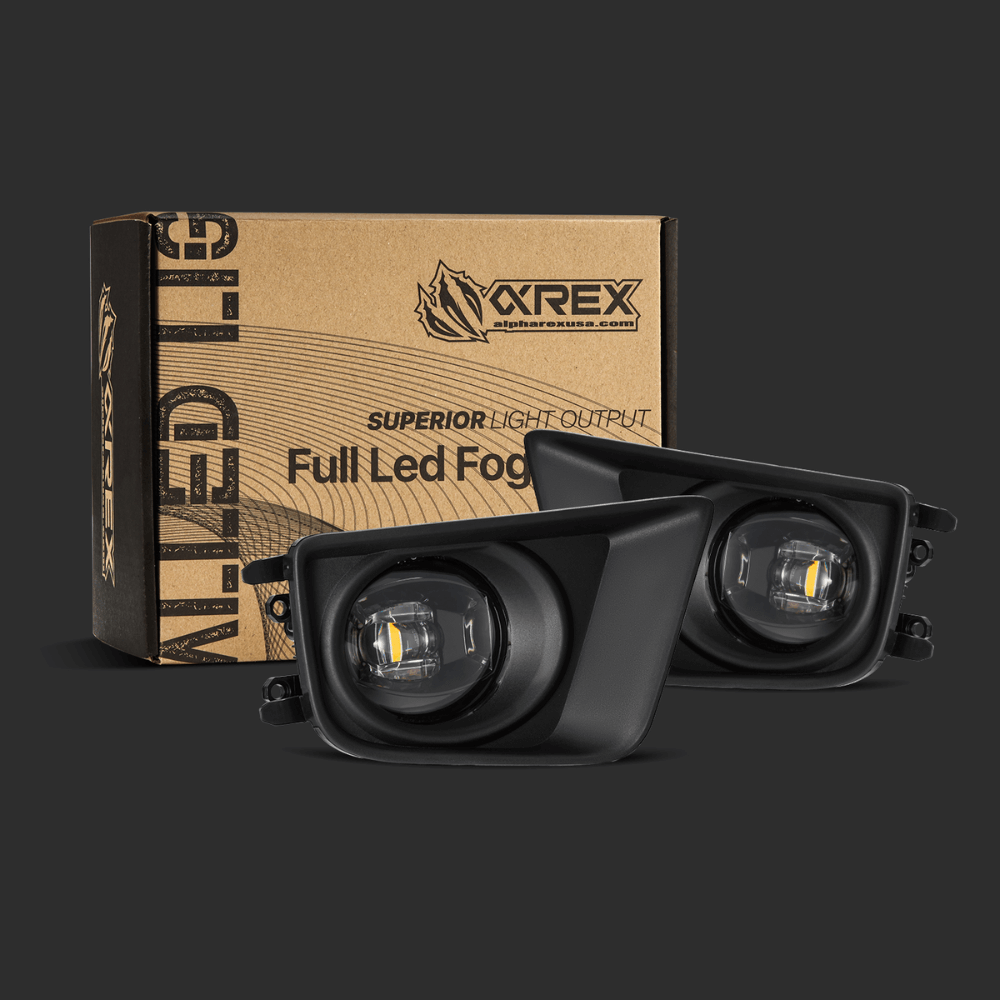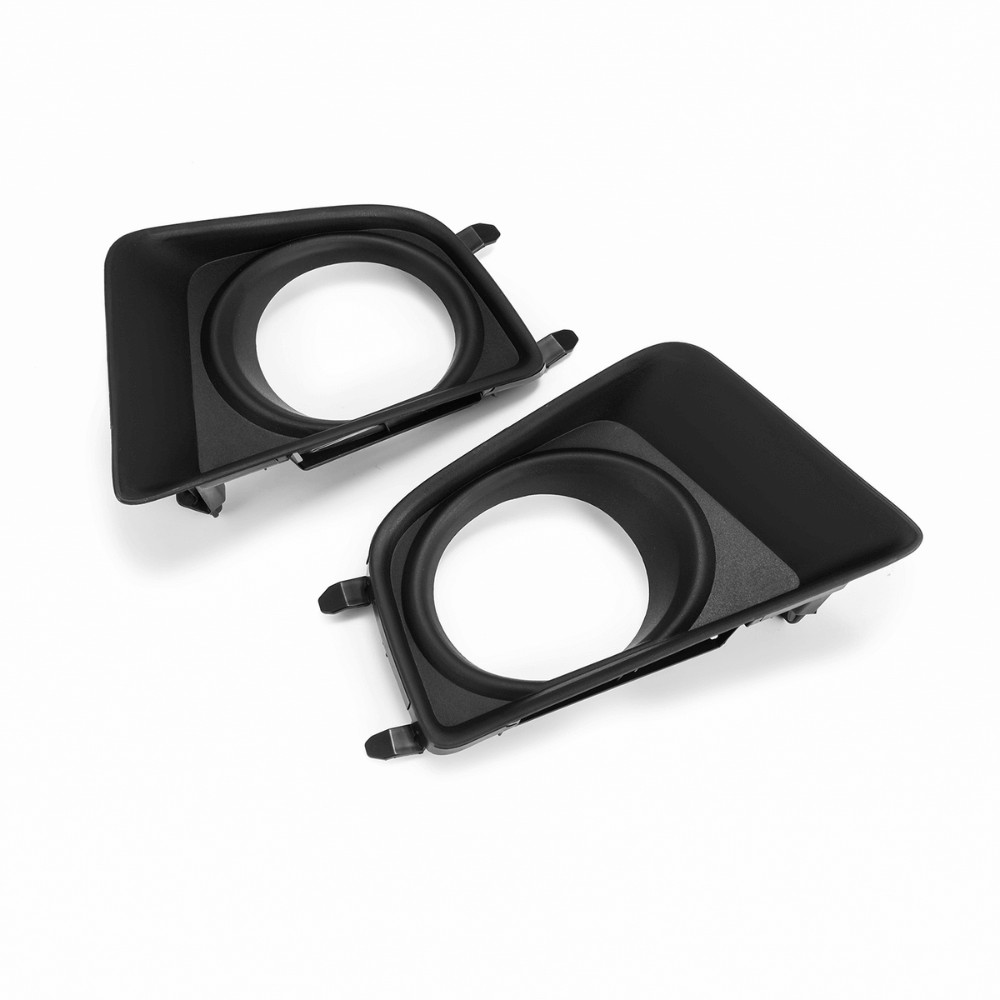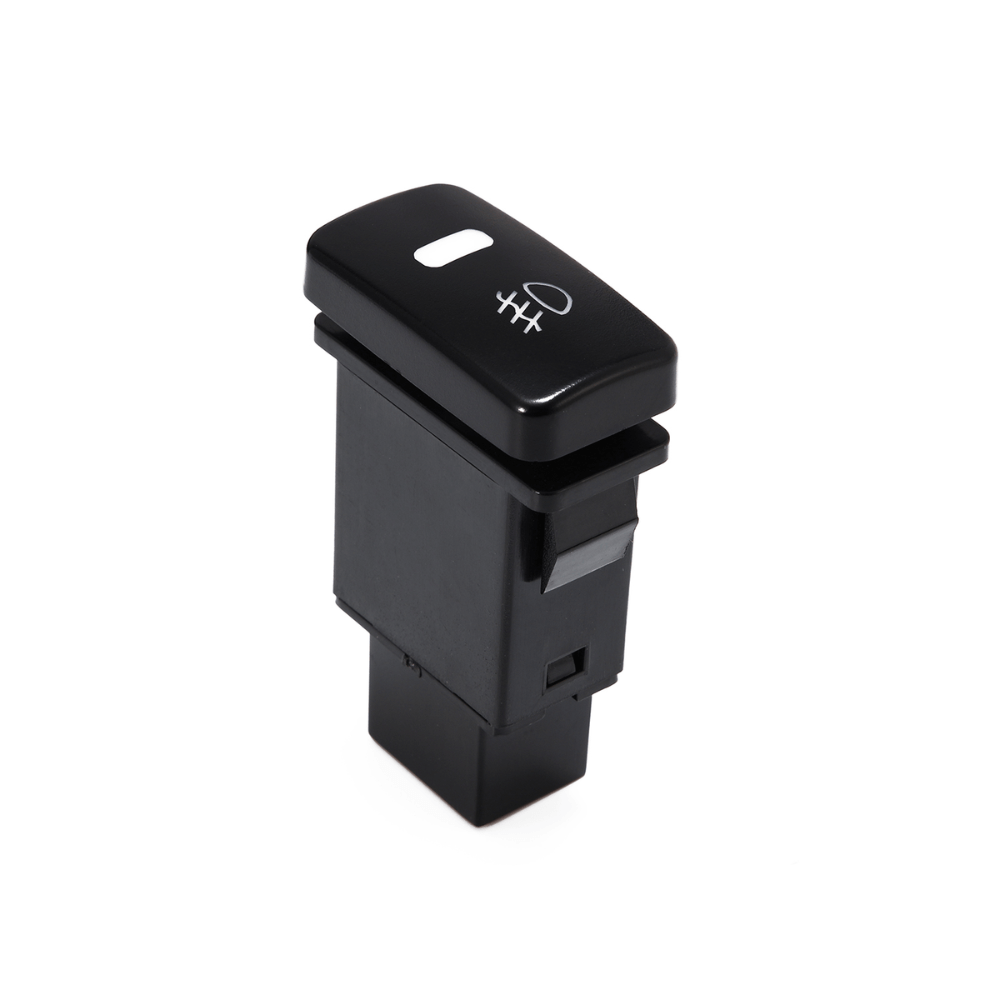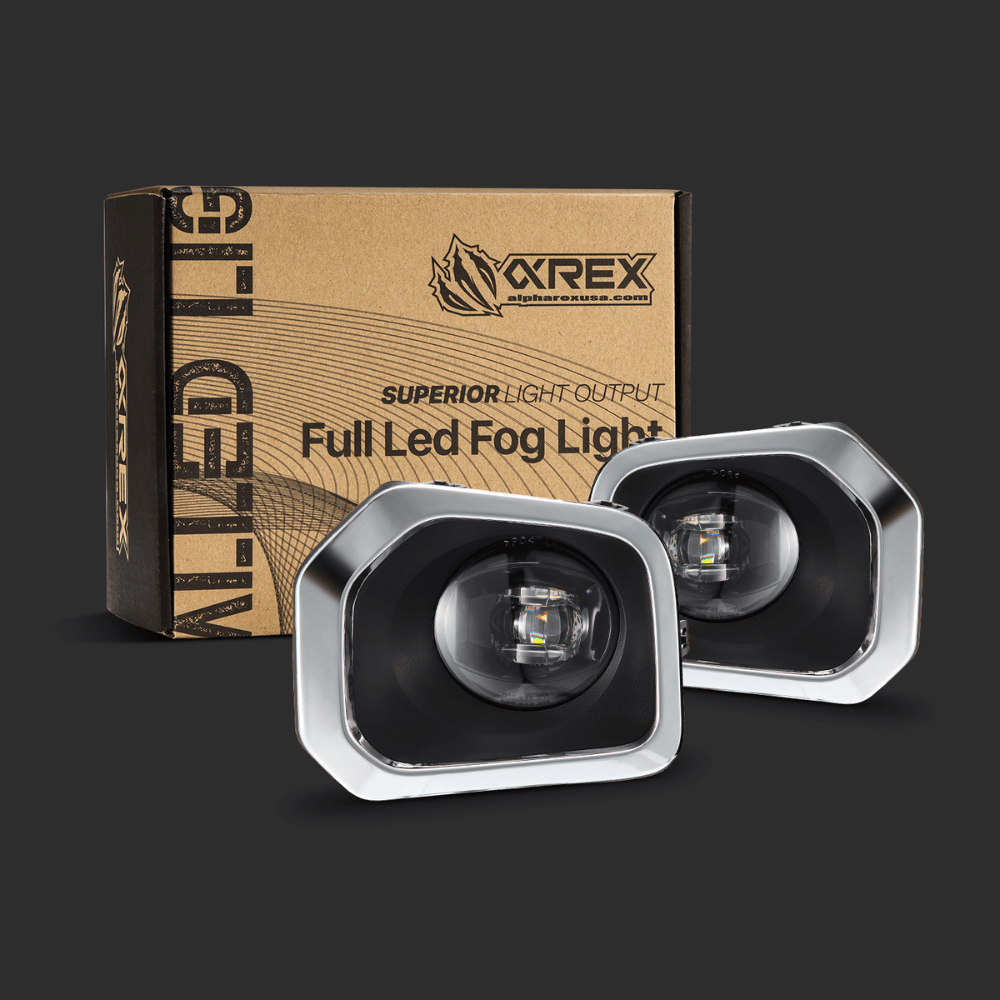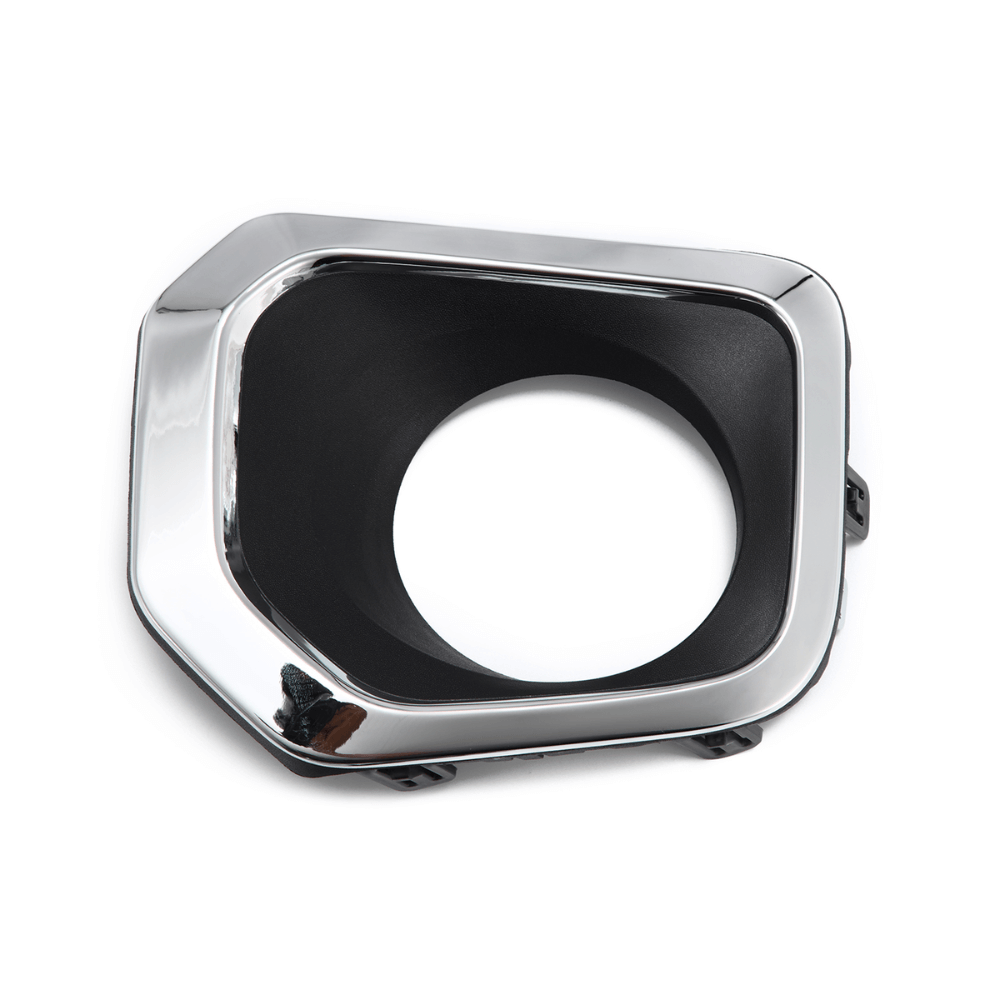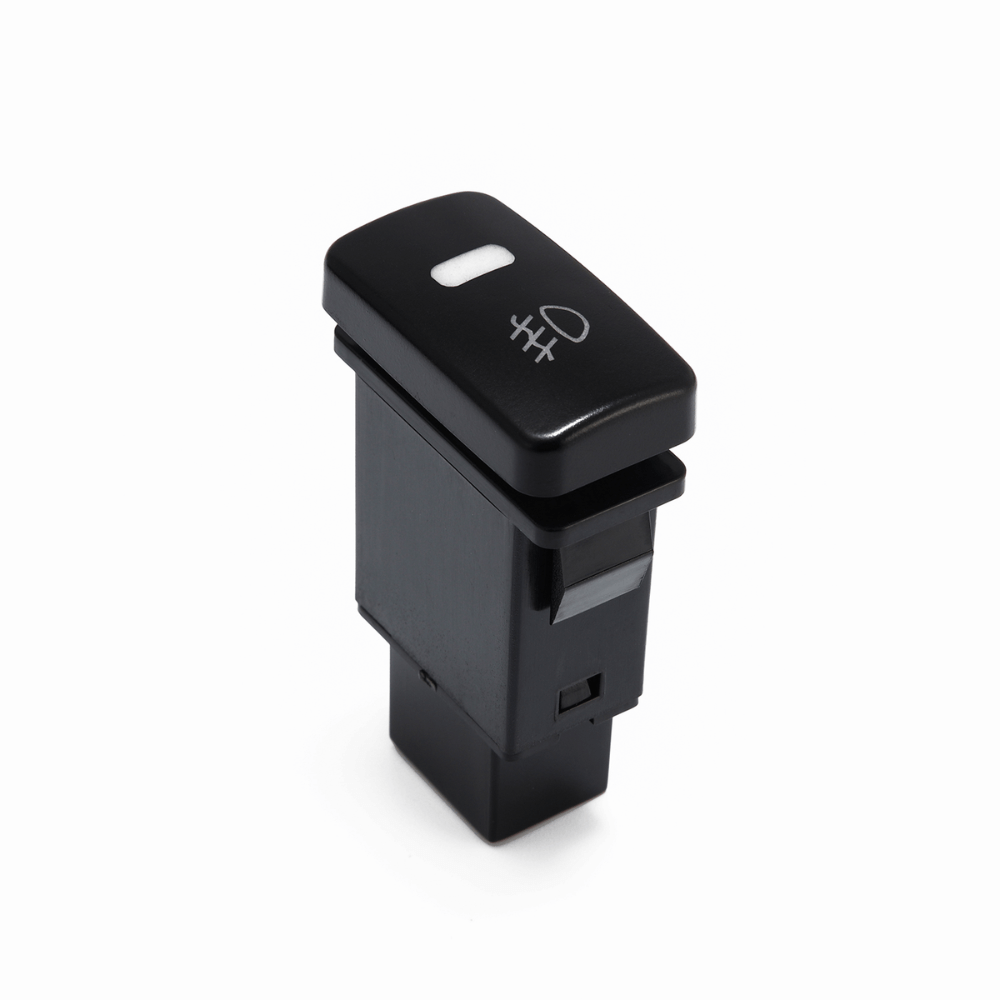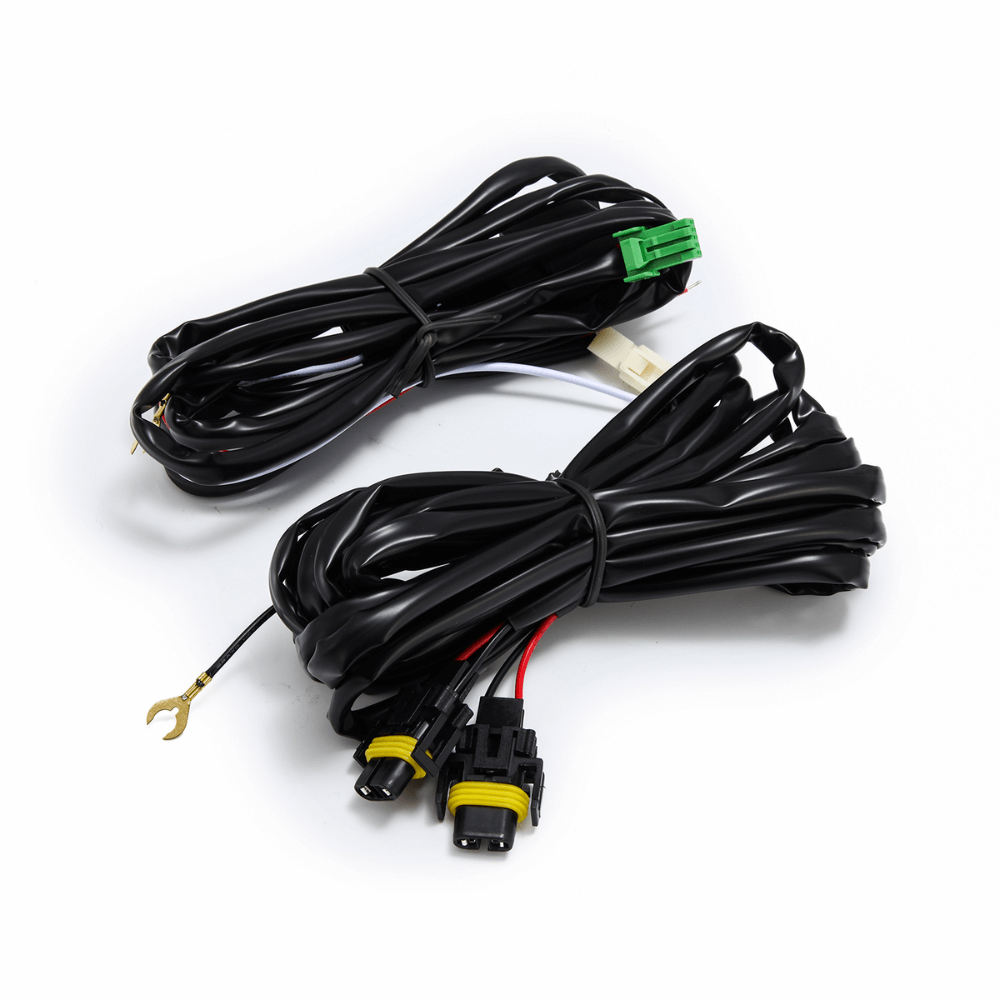 2012-2023 Toyota Tacoma Double Tap Dual Color LED Projector Fog Lights
---
IN STOCK & READY TO SHIP!
Upgrade your fog lights to the next level with AlphaRex Toyota Double Tap Dual Color LED fog lights!
Introducing the AlphaRex DoubleTap LED fog lights, a game-changing solution that eliminates the need to choose between yellow and white fog light outputs. With their innovative switchback feature, these fog lights allow you to effortlessly switch between a dazzling 6500K white light and a penetrating 3000K yellow light by simply toggling your fog lights on and off within 5 seconds.
Say goodbye to dull and dim halogen bulbs that offer little visibility in challenging weather conditions and off-road adventures. Experience the power of cutting-edge LED technology by installing our headlights along with our specially designed LED fog lights.

We understand that the debate between white and yellow fog lights is ongoing, as both colors have their advantages in different driving situations. That's why AlphaRex presents the perfect solution: our DoubleTap Dual Color LED fog lights equipped dual AlphaRex LUXX LED chips.

These chips produce a brilliant 6500K white output and a warm 3000K yellow output. With our innovative DoubleTap feature, you can effortlessly switch between white and yellow outputs by simply turning your fog lights on and off within 5 seconds.

Plus, our fog lights feature projector lenses that focus the light output, ensuring maximum visibility and an expansive light pattern. Take your driving experience to new heights with AlphaRex and see the road like never before!
Fitment: 2012-2023 Toyota Tacoma.

Please Note: If you did not have fog lights previously installed, you will need to purchase the harness along with the bezel.
Pros of Amber Fog Lights: Yellow fog lights have a range of advantages. Thanks to their longer wavelength, they excel in foggy conditions, heavy rain, or on dusty roads, effectively cutting through the haze for improved visibility. The yellow light is also easier on the human eye, making it ideal for detecting oncoming vehicles, particularly in challenging driving situations. Consequently, yellow light is commonly used in off-road lighting setups, making it the optimal choice for vehicles modified for off-road adventures.
Cons of Amber Fog Lights: While yellow fog lights offer impressive benefits, there are some considerations to keep in mind. Compared to white light, yellow light may not provide the same level of brightness. If you desire a cohesive lighting appearance where your fog lights match the output of your headlights, yellow light might not be your everyday choice.
Pros of White Fog Lights: White fog lights bring their own set of advantages. With their enhanced brightness, they enable you to navigate dark corners with confidence during nighttime drives. Additionally, white light seamlessly complements the output of your headlights, resulting in a visually cohesive and polished front-end appearance.
Cons of White Fog Lights: However, it's important to note that white fog lights have some limitations. Due to their shorter wavelength, they can produce glare in foggy or rainy conditions, which can be hazardous and reduce visibility in low-visibility weather situations.
With the AlphaRex DoubleTap LED fog lights, you can enjoy the best of both worlds without compromise. Experience the convenience of switching between yellow and white light outputs based on your specific needs, ensuring optimal visibility and safety in various driving conditions. Say goodbye to the dilemma of choosing between yellow or white fog lights and elevate your driving experience with this revolutionary lighting solution.
Housing: Introducing the Toyota DoubleTap LED fog lights with a sleek and sporty design. These fog lights feature a projector lens, eliminating the need for a traditional chrome reflector. With superior light output and distribution, they enhance visibility in any weather condition.
The modern full glossy black housing adds a stylish chrome-delete appearance to your Toyota vehicle. This upgrade not only improves performance but also sets your vehicle apart from others on the road.
Upgrade your Toyota vehicle's lighting system with the Toyota DoubleTap LED fog lights for improved visibility, enhanced performance, and a head-turning sporty look. Experience the perfect combination of functionality and style.
Lens: Our Toyota LED fog lights are made with a durable polycarbonate plastic lens. We've added a protective coating to prevent yellowing and oxidation, ensuring long-lasting clarity and performance. These fog lights are built to withstand daily driving and various environmental conditions, while maintaining their optimal appearance. Invest in our Toyota LED fog lights for reliable visibility and a stylish addition to your vehicle.
SAE|DOT Compliance: Rest assured that our Toyota LED fog lights meet all necessary regulatory requirements. They are fully compliant with SAE and DOT FMVSS108 regulations, ensuring their legal and safe usage on the road.
In addition to regulatory compliance, we are committed to maintaining the highest standards of quality. Our products have obtained ISO-9000, ISO-9001, and ISO-9002 certifications. These certifications validate our adherence to strict quality management practices, guaranteeing that our fog lights meet rigorous industry standards.
With our Toyota LED fog lights, you can have peace of mind knowing that you are equipping your vehicle with reliable and certified lighting solutions. Drive confidently, knowing that your fog lights have undergone rigorous testing and meet the necessary quality and regulatory standards.
Light Color
White | Amber
Light Output
Light Source: AlphaRex Luxx LED
Lens and Housing
Lens Material: Polycarbonate (PC)
Housing Material: Polypropylene (PP)
Lens Color: Clear Lens
Housing Color: Black (2012-2015 variant) | Chrome (2016-2023 variant)
2-Years manufacturer warranty
➜ Water leak under normal usage (no modification), will be covered under warranty.
➜ Light source modification (HID/LED conversion) without proper weather protection that result into moisture/condensation will not be covered under warranty.
➜ Water damage – product getting submerged in water caused by severe off-road usage will not be covered under warranty.
➜ DO NOT use dielectric or any type of weather sealing grease on connectors or sockets. Doing so will result in connections problems and will not be covered under warranty.
More info here