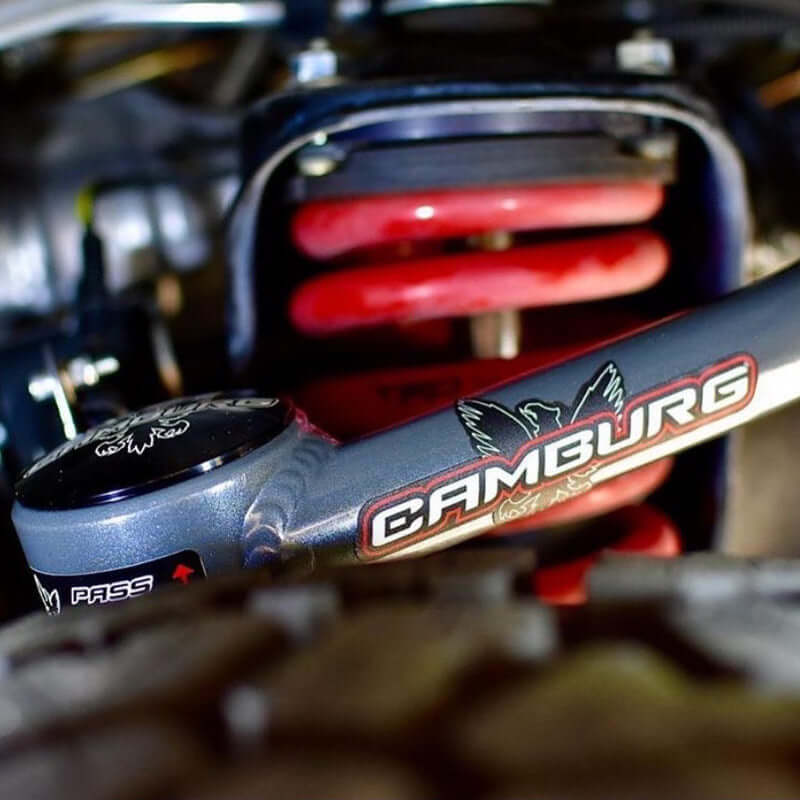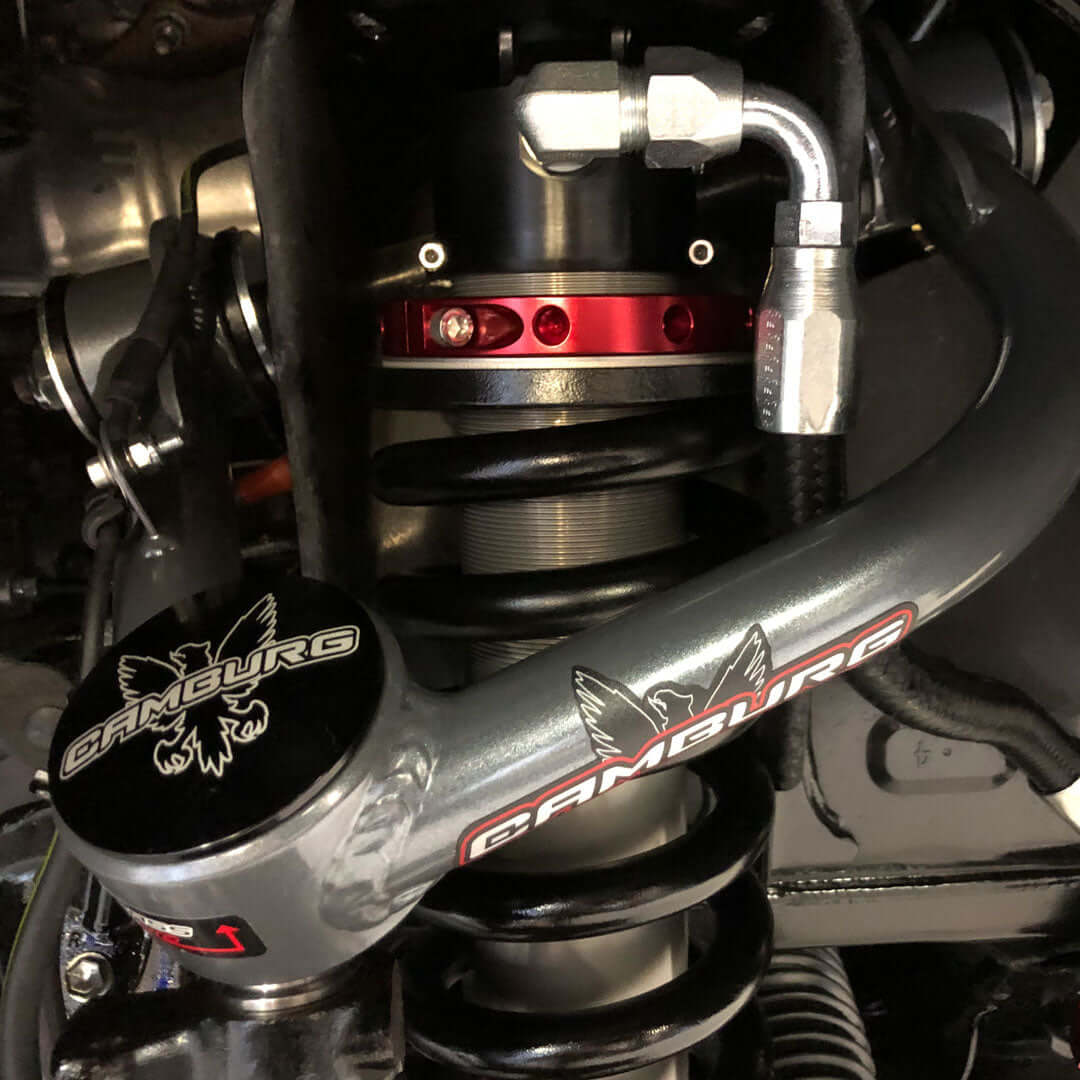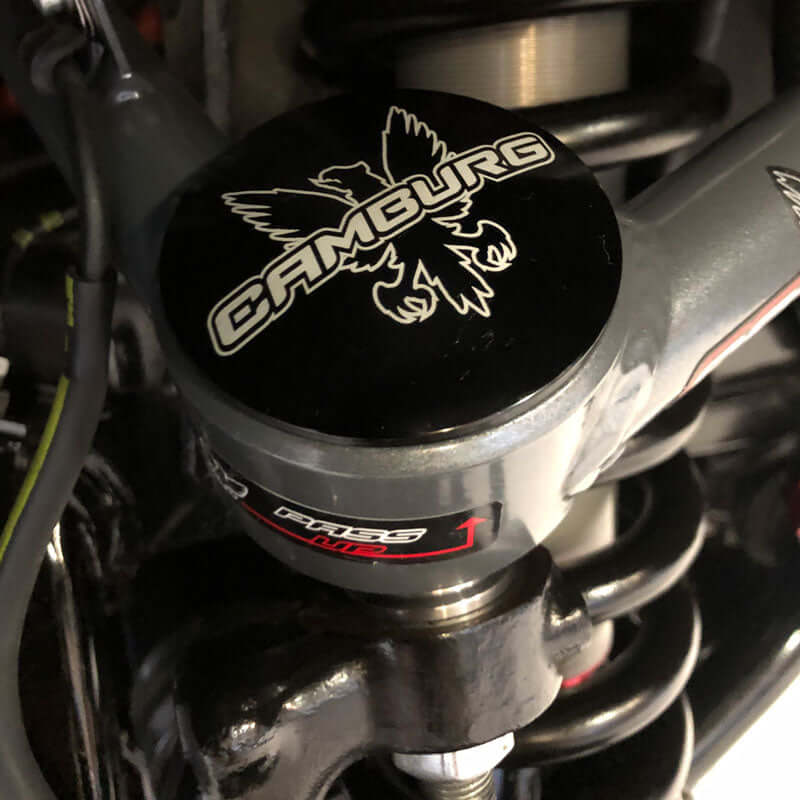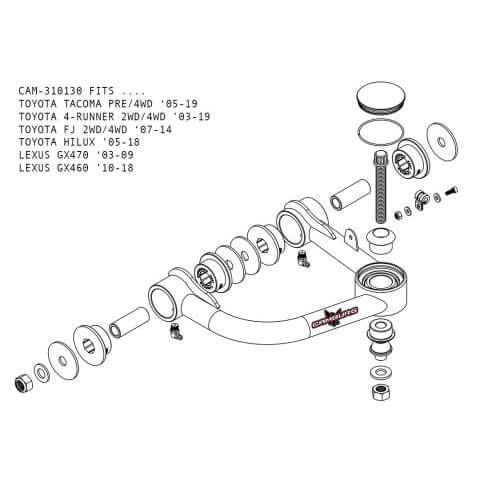 2005-2021 Toyota Tacoma 1.25 Performance Uniball Upper Arms
---
When lifting your truck, the stock upper arms become the limiting factor and hold back the performance of your suspension. The Camburg upper arms address these issues and more. Replacing the stock ball-joint with a larger 1.25 uni-ball bearing you're able to gain wheel travel with a part that is considerably stronger and will last longer under extreme conditions. Camburg's build more caster and change the camber curve to correct geometry so the vehicle aligns correctly and improves driving characteristics and handling.
Using the latest CAD/CAM engineering software Camburg designed these arms to the strictest standards using their FARO laser scan arm to model the OEM parts and frames. Manufactured in-house, Camburg has the tubes CNC laser cut and bent, then are MIG welded in precision fixtures before sending out to be sandblasted and powder-coated. Camburg's in-house CNC machine shop makes all the machined parts including the uniball misalignment spacers from heat-treated stainless steel. Camburg prides itself in producing the best parts available under their own roof and control.
Increases usable wheel travel
Corrects camber and caster
Eliminates weak factory ball-joints
Thicker .156″ wall round tubing
Laser-cut & CNC bent tubes MIG welded
CAD/CAM engineered
Polyurethane frame pivot bushings with grease-able zerk fittings
FK 1.25″ PTFE-lined uniballs pre-installed
Steel gray powder-coating
All necessary hardware included and ready to install
Made in the USA
Designed for 1-3″ of lift
What's Included
Uniball Upper Arms
Hardware Kit
 Notes
It Fits 6 lug model trucks only.
With so many variables of wheel size, offset/backspacing, tire size, brands, and styles, the amount of lift and specific suspension components, etc., you may need to trim the plastic inner fenders and/or modify the body mount behind the front tires to eliminate tire rubbing.