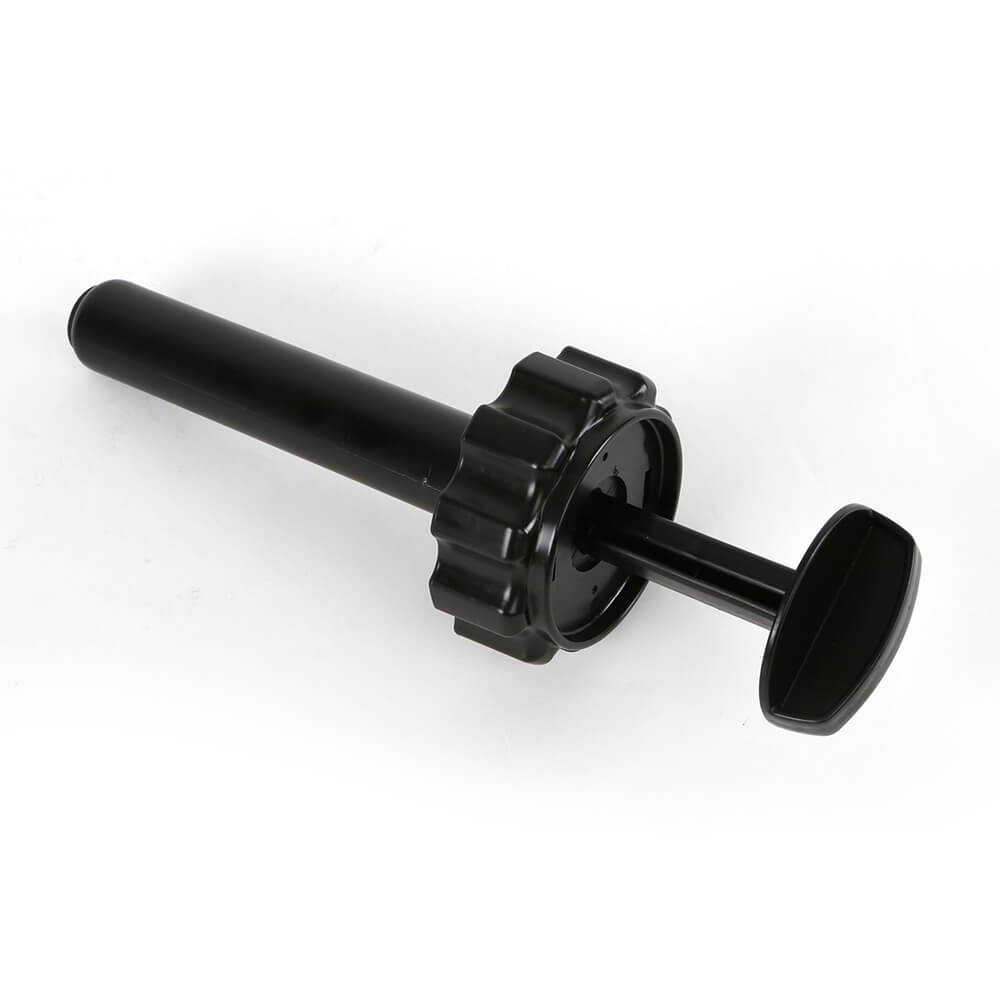 Pump Cap
---
It's very easy to fill your WaterPORT with your garden hose. It fills quickly and gets to the correct P.S.I. automatically. But sometimes you aren't at home! Sure, you can re-pressurize your tank with a bike pump, but what if you don't want to carry one round?
Enter the Pump Cap! This handy accessory replaces the stock fill cap on your Day Tank and allows you to easily add pressure when on the road. Less than 30 seconds of pumping will bring your tank up to the optimal P.S.I. and have you cleaning, showering, spraying, or doing whatever needs to be done with the Day Tank.
Please note that the Pump Cap WILL NOT work on the first generation of WaterPORT tanks. It only works on the Day Tank version of that size. The Pump Cap does also work on the Weekender tank, and it comes included with the GoSpout tank.
Warranty Coverage Waterport, LLC warrants the Covered Product to be free of all defects in material and workmanship for 90 days from the date of original purchase. This warranty extends to the original buyer only. Within the period of this warranty, Waterport, LLC will repair or replace, free of charge, any part proving defective in material or workmanship. All warranty repairs and service must be performed by an authorized Waterport, LLC technician. All expenses related to replacing or repairing a defective part under this warranty shall be assumed by Waterport, LLC except for the following expenses, which shall be assumed by the buyer: The cost of transporting the product to the WaterPort Returns Department at the address listed below.